Ever dreamed of working at Disneyland? Well, college-age students can start hunting for the right program at Disney College.
Owned and operated world-renowned Walt Disney Company, this school offers paid-internship programs where students can find fulfilling careers in the Magic Kingdom. Unlike a traditional school, students enrolled in any Disney College program undergo a rigorous training process. Ultimately, they will land fulfilling careers in Disney and immerse themselves in its diverse and unique community.
There are four programs students can look into: Professional Internships, Culinary Program, Imaginations, and International Programs. Every year, Disney opens its programs for interested participants, garnering as much as 50,000 applications across the globe for 12,000 positions. While the demands are challenging, individuals who finished the program and worked in Disney experience rewarding careers.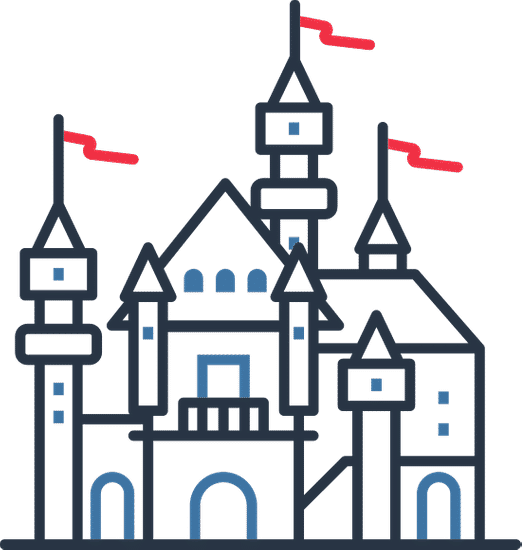 When did Disney College start?
What are the programs offered at Disney?
Disney Culinary Program
Disney International Programs
Disney Imaginations
Will I get credits after finishing a Disney program?
How can I be accepted in a Disney program?
What are the careers available for me after graduating from a Disney program?
When did Disney College start?
Disney College started in 1981 with 20 schools with 200 enrolled students, where they work in the Magic Kingdom theme park.
Before being known as Disney College, the pioneering programs were under the name of Magic Kingdom College Program or MKCP. By 1982, participants had their hands-on experience in either the Epcot or Magic Kingdom. It was also during this time that MKCP was changed to The Walt Disney World College Program, where the numbers soared to approximately 500 college participants for every fall, summer, and spring enrollments.
The immense popularity of the program led Disney to open its doors to 8,000 more participants by 2005, with individuals coming from 301 schools.
What are the programs offered at Disney?
Disney has a reputation for being "the happiest place on Earth." And what better way of living, learning, and earning than through the Disney program!
After being accepted in any of the Disney programs, you will be subjected to semester-long learning. Students will be staying outside the Disneyland Resort (California) or World Resort (Florida) for those participating in the U.S. Each course has a corresponding credit that students must earn through hands-on experience, taking seminars, and shadowing.
Students are allowed only two offerings per week. Expect these programs to last between five and seven months. After finishing the program, you can re-apply again or after your graduation.
Ideally, students can take any Disney program along with their traditional college degrees, especially those coming from partner schools.
Here are some categories to choose from to land an internship in Disney:
Broadcast Journalism
Business
Disney Parks Animal Program
Engineering and Technology
Finance
Graphic Design
Marketing
There are three educational formats to choose from to earn these credits:
Spotlight On:
These sessions are intended to teach students the business and operations side of Disney. You will be immersed in the marketing, costume-making and planning, entertainment, and the Disney heritage.
Discover Disney
Students taking this platform will be immersed in the hospitality side. You will be educated on handling operations and managing the resort.
Disney Exploration Seminars
This type of platform explores the business aspect of Disney. These are two-hour seminars touching on topics such as hospitality, communications, guest services, leadership, and event operations. You can expect this type of class to occur at least once per week.
You will be required to attend an accredited institution during your enrollment in a Disney program. Or have just recently graduated 12 months before enrolling in a program.
Students currently enrolled in the Disney programs are required to take front-line roles in the resort they report to. Since this is a paid internship program, Disney covers all tuition and accommodations. Aside from getting valuable hands-on experience, you will also be getting a modest payment for your efforts.
Disney Culinary Program
Students participating in the Disney Culinary program would be working with top chefs in the industry in creating popular dishes served exclusively in Disney. Students would have hands-on experience in quick service restaurants, fine or signature dining, buffet, bakery and pastry, and table-service restaurants.
The Disney Culinary program is intended for college students who'd want to grow professionally in the food industry. To qualify, you need to be enrolled in an accredited culinary school or earning a Baking and Patisserie degree. Students who are looking to earn a certification in baking or culinary arts are also acceptable.
Students would be immersed and working in an English-speaking community in various Disney resorts globally. The Academic Exchange program is intended for students enrolled in a U.S institution with a Disney exchange partnership program. Students have the opportunity to work in attractions (guest monitoring and guest experience), character attendant, concierge, costuming, front desk, lifeguard, merchandise, food and beverage seater, quick-service food and beverage attendant, and as a performer.
The Cultural Representative program is suited for non-US students to represent their country or region in a country-specific recreated pavilion, theme parks, and resorts in Disney. Students coming from Canada, Brazil, France, China, Italy, Germany, Mexico, Japan, Morocco, Southeast Asia, Norway, Sub Saharan Africa, and the United Kingdom are ideal for this program.
Students looking to make the most of their school breaks can take advantage of the Cultural Exchange program. To be eligible for the program, you need to be enrolled in an accredited college where you can get back to school for at least one term after your program has ended. This slot is open for countries such as Thailand, Turkey, France, Brazil, Australia, United Kingdom, Singapore, India, New Zealand, and Peru, to name a few. Your role will require enhancing customer experience through communication and services. Expect to get positions in housekeeping, lifeguarding, quick service food and beverages, and custodial.
Disney Imaginations
While this is primarily a project-based program Disney offered to aspiring creative artists and storytellers, there are internship slots available for qualified students. Through this program, you will be working alongside Disney's creative team and get paid handsomely at the same time.
Will I get credits after finishing a Disney program?
Technically, Disney College programs are not accredited. But the courses given to you are created and taught by certified and licensed professionals. If your school is in a partnership program with Disney, you can earn college credits from your internship or training courses.
Completing a Disney program will give you valuable hands-on experience and credentials for your professional career in the future. If your school does not offer partnership programs with Disney, ask your school supervisor first if earning a Disney program will be credited to your degree.
Participants of the program can look into these major career industries in Disney:
Animal Sciences
Entertainment Production
Stage Management
Culinary
Marketing
Engineering
Finance
How can I be accepted in a Disney program?
The basic requirements include that you must be at least 18 years of age and currently attending an accredited institution or have recently graduated from one in the past 12 months. International students planning to participate in any of the programs will be required to have an F-1 or J-1 visa.
Students will undergo a 3-step admission process:
Online application
Web interview
Telephone interview
Usually, it takes a few weeks for applicants to be notified of acceptance in their chosen program. Keep in mind that Disney is very particular with its set of rules, and required attire and demeanor. Having an open mind about this program will help you gain more skills and expand your network.
A Disney College Program (DCP) alumnus could also proceed with a Professional Internship in their chosen field.
What are the careers available for me after graduating from a Disney program?
It's important to note that roughly five percent of the people hired at Disney came from the program. Disney World Jobs is the best place to check for job openings in the fields of finance data and analytics, creative, marketing and sales, production, and entertainment, to name a few.
Looking for some adventure? The Disney Cruise Line is ideal for participants with a culinary, hotel operations, entertainment operations, and marine and technical operations background.
People who are passionate about teaching children can look into Disney English. Ideal candidates for this job should have a teaching degree with exceptional communication skills. You would also be willing to relocate to China to teach English to young children.
If you have a flair for entertainment, Disney Auditions might be an ideal career for you. Students who graduated in an entertainment program could land a professional role as an entertainer in Disney resorts and parks.
Even if you don't plan to pursue a career in Disney, your hands-on, rich experience in the company is a plus factor. Considering the rigorous nature of the Disney internship, prospective employers will find your credentials, skills, and expertise a valuable asset to them.
********************
Sure, Disney offers a unique learning experience and interesting job opportunities, but there are so many other lucrative and exciting careers out there to explore! Check out these links to get a few ideas:
The Country's Highest Paying Jobs in 2020
5 Innovative Alternatives to College in 2020 That Still Lead to Good Jobs
20 Highest Paying Jobs in Healthcare 2020
Highest Paying Jobs for College Graduates