The online college application… It's often a daunting task. Are you interested in locating colleges with free online application options? How can this be? Don't be dismayed… they are available, and we've got your back!
The importance of acquiring higher education has long been a subject of debate usually due to cost. Often, students end up with massive loan debt that takes years of their professional careers to pay. These considerations make it essential to pay close attention to the various ways in which to alleviate one's student debt and address repayment problems.
The old adage, "a penny saved is a penny earned" may need to adjust for inflation and become a dollar saved is a dollar earned, but the principle applies. Even small amounts saved can add up to cut down the cost of education and possible student debt. Online schools already assist incoming students to keep expenses down by cutting down on overhead which translates to lower tuition. Some of them also assist by cutting out expenses such as application fees. Yes, you read that right… There are some online schools without application fees! This bonus can really give a boost to the first-year pocketbook of incoming freshmen, especially if they are applying to multiple schools. Applicants often shell out hundreds or thousands of dollars for application fees to different colleges without the guarantee of acceptance.
Check out our "Frequently Asked Questions" section!
Which universities have free online applications? Well, these Top 20 Accredited Online Schools with No Application Fees provide prospective students with this money-saving option as they apply for college. The accredited degree-granting institutions on this list may offer free college applications for all degrees and degree levels or under specific conditions, including a zero-application-fee program that is limited to a particular degree.
This list of universities that offer free online applications was put together for non-traditional students who seek academic advancement with little to no disruption to their job, career, and personal lives. It is aimed at helping distance learners find the most modest outlay on college fees. Many also offer for-free public college online application 2020, too, which makes these institutions more attractive.
Johnson & Wales University
Johnson & Wales University operated as a business school 104 years ago. It was in 1963 that the school had been registered as a non-profit organization and presented more programs like hospitality management and nutrition. The school was known for its programs in accounting, business administration, court reporting, and secretarial sciences. Now, it provides education to future engineers, physicians, teachers, and culinary arts majors, as well as among the best online colleges no application fee policy.
JWU currently provides a wide range of programs in four academic divisions. If you're seeking to earn a master's degree in Business Administration-Finance, you can start with JWU's free graduate school application fee by filling out a free education online form. Applications are welcome throughout the year with six-semester start dates. Complete your MBA-Finance in 2 years. While all online programs require no application fee, it is best to check for specific admission requirements such as resumes, recommendation letters, electronic transcript request form, and more in each degree level admissions.
Tuition: $33,012 at $786/credit

University of Dayton
Located in one of Ohio's largest cities, Dayton, University of Dayton is a Marianist university with a campus known for its Immaculate Conception Chapel and the University of Dayton Arena. This private research university enrolls more than 10,000 undergraduate, graduate and law students and is proud to be a top-ranking for sponsored research and development.
The School of Education and Health Sciences offers top-tier bachelor's degree, master's degree, educator preparation, and online certificate programs. The University of Dayton is on our list of schools with free applications. Here, there is no application fee when you enroll in online programs, and one of them is the Bachelor of Science in Education, Early Childhood Leadership, and Advocacy (ECL). There are two deadlines in submitting admission materials which are on the 1st of November and the 1st of February. Applicants must note that to receive priority notification, they must apply by the early action date.
Tuition: $44,890

Liberty University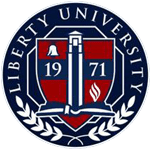 For almost 50 years, Liberty University has been operating as a private non-profit university with a student population of about 110,000 enrolled in both on-campus and online programs making the university one of the nation's largest Christian colleges. There are more than 500 programs students can choose from, and about 250 of them are delivered online.
Earn your online Bachelor of Science in Psychology degree in as little as 3.5 years with only 120 credit hours. You can choose from its eight concentrations and is offered fully online. If you need to apply for online colleges, Liberty's application process is one option for you that is free of charge; however, upon financial check-in, students are charged a $50 fee. The application fee is waived for students who qualify as service members, veterans, and military spouses. For this reason, it's among the handful of online colleges without application fee that honor the service of the U.S. military from the first get-go. An admissions counselor for every level is ready to help you with the application process.
Tuition: $46,800 at $390/credit hour
https://www.youtube.com/watch?v=MDNtJr_gEh0

Saint Louis University
For two centuries, Saint Louis University has continued to provide education as the oldest Catholic university in the nation with campuses in St. Louis, Missouri, and Madrid, Spain. In 1836, the school first built a medical school and went on with the next few years building the first law school and business school in the west of Mississippi. It offers over 190 undergraduate and graduate programs and more than 40 programs for its online education.
Through its Online Education, a bachelor's degree in Nursing is offered entirely online with 120 credit hours to finish. Prospective students are encouraged to attend a networking event before setting up an application. This gives students the opportunity to comprehend what online learning is fully like. Are you looking for universities with free online application fees? If so, check out the School of Professional Studies, which offers free application fees, providing you with an awesome opportunity as a first step in the school's admission process. An associate degree or a hospital diploma program is a particular requirement.
Keep in mind that while Saint Louis University is among the online colleges no app fee policy, its tuition can be on the steep side. But if a high-quality education from a private university is in your sights, then go for it!
Tuition: $78,00 at $650/credit hour

Limestone College
Established in 1845, Limestone College stands as a four-year liberal arts institution and a non-denominational Christian college located in Gaffney, South Carolina. The school was marked as one of the few universities to accept women in the mid-1800s. It has also provided education to students who could not afford distant universities and named them as daytime commuting students. In the present, Limestone College offers programs in the areas of Business Administration, Education, Computer Science, Social Work, Physical Education, and Criminal Justice.
Since 1988 Limestone College's online and evening programs have actively provided flexible, accredited programs for working adults, who want to achieve either an associate or bachelor's degree. Fifty-eight percent of Limestone College's alumni completed their education through online and evening programs. Future students of the Bachelor of Science in Business Administration-Accounting can go through its free application smoothly so long as required documents are submitted on time. An extended campus application is available on its website. Students are notified once the application package is completed.
Tuition: $54,243 at $441/semester hour

Baker University
Through the efforts of a biblical scholar and bishop—Oscar Cleander Baker, a four-year university was built to serve students seeking higher learning in the state of Kansas. It was in 1858 that Baker University was founded in the city of Baldwin with a campus that houses the Old Castle Museum.
Distance learners can enroll in online programs like the Bachelor of Business Administration- major in Leadership without having to worry about an application fee. Official transcripts are required to become eligible for this program. Applicants also have to check for specific instructions for transferable college credit listed on the website. This 42-credit program is available all year-round with classes that start every seven weeks.
Baker University being one of the no admission fee colleges, it attracts students from diverse sectors of society. Its diverse student population is among the reasons for its popularity and its vibrant culture.
Tuition: $17,136 at $408/credit hour

University of Scranton
The University of Scranton grew from a small college with only 62 students into a university with more than 5,000 students enrolled in both traditional and non-traditional programs. These programs offered through its three colleges namely, The College of Arts and Sciences, The Kania School of Management, and The Panuska College of Professional Studies.
Do you want to enter a degree program in masters without application fee? Then look to the school's Online Master of Science in Finance program is offered both part-time and full-time. This program is designed with coursework that lets learners acquire specialized knowledge of financial securities, financial markets and institutions, foreign exchange markets, and more. If you are looking at grad schools with no application fee… who offer programs focused in the field of finance, look no further. Future learners of this program can expect a zero-application fee upon signing up online. Official transcripts and professional letters of recommendation are part of the needed documents upon application.
Tuition: $15,300 at $510/credit hour

Indiana Wesleyan University
Based in Marion, Indiana, Indiana Wesleyan University (IWU) was a result of a merger between Marion Normal Institute and Indiana Normal Institute in 1918 and is now considered the most prominent private college in Indiana, and the biggest based on enrollment. IWU is grounded to serve as a liberal arts institute with programs within the College of Arts and Sciences, College of Adult and Professional Studies, School of Health Sciences, School of Nursing, Graduate School, and Wesley Seminary.
Indiana Wesleyan University Online offers over 90 programs and one of which is the Doctor of Nursing Practice. This program helps professional nurses develop and lead practices in the resolution of health care issues and evaluation of their outcomes. Applying for a DNP takes no application fee – you may ask for a free education form online – but students have to prepare for requirements such as a criminal history background check and an optional interview.
Tuition: $31,000 at $1000/credit hour

Grand Canyon University
Grand Canyon University's roots go back to 1949 with only 100 students in Prescott, Arizona. The institution was founded by the Arizona Southern Baptist Convention. This non-profit, Christian university has been through relocation, restructuring, and alteration of its status. Now, the school is located in Phoenix, Arizona serving more than 83,000 students in 9 different colleges.
GCU isn't just another one of the cheap online universities no application fee! Its wide range of exceptional degree programs makes it home to the country's best professionals, too. Future IT programmers/ specialist may enroll to earn a bachelor's degree in Information Technology. This program prepares learners for future careers involving course topics like Platforms and Network Technologies & Lab, IT Business, Object-Oriented Programming for Business, to mention a few. If you're a qualified high school or transfer student, you may register for the program for free. All you need to do is fill out a form and submit official transcripts through the mail, fax, or delivery.
Tuition: $56,400 at $470/credit hour

Oakland University
Oakland University officially began in 1957 as Michigan State University–Oakland, and it was renamed in the next few years. Oakland University is classified as a Carnegie Foundation research university and is the only major research in Oakland County. Academic offerings include over 270 undergraduate and graduate programs. It prides itself on being one of the only 186 business schools to earn AACSB international accreditation worldwide.
If you are looking for online colleges with no application fee, here's another one to consider. Oakland University's online programs in areas of Nursing, Engineering, Education, and Health Sciences are offered at Oakland University which guarantees a "quick, easy, and free" application. You can earn an Education Specialist Degree (Ed.S.) in Leadership entirely online. This accelerated program can be completed in 22 months. In addition to its free application, three recommendation letters, and a minimum GPA of 3.0 are required in the admission process.
Tuition: $25,092 at $738/credit hour

Coker College
Situated in Hartsville, South Carolina, Coker College is a private, four-year liberal arts institution that was created in 1894. It currently offers programs under the Departments of Art, Behavioral and Social Sciences, Business Administration, Communication and Literature, Music and Theatre, Education, Interdisciplinary Studies, and Science and Mathematics. Coker College is duly accredited by the Southern Association of Colleges and Schools.
If you are looking for an online college without an "application fee," check out Coker College. An online undergraduate degree in Business Management emphasizes solving problems, making decisions, and managing people in this continually evolving global market. Future learners can pursue their goal for this Bachelor of Science degree very easily. Do you need to know how to apply at Coker College? By starting with just three steps: apply for school online by completing the free application, submitting your transcripts, and applying for financial aid.
Tuition: $619/credit hour
LEARN MORE ABOUT COKER COLLEGE'S ONLINE PROGRAMS WITHOUT AN APPLICATION FEE TO SEE YOUR OPTIONS.

Graceland University
Formerly known as Graceland College in 1895, Graceland University is a school-sponsored by the Community of Christ. It is a private, four-year liberal arts university with locations in Lamoni, Iowa, Independence, Missouri, Centerville, and Cedar Rapids, Iowa, and Trenton, Missouri. Its 35 academic programs include nine pre-professional programs, 28 undergraduate majors, three master's degrees, and a Doctor of Nursing Practice degree.
Graceland is proud of the recognition it received for its Online Learning programs. The online division offers programs in the fields of Education, Business and, Nursing. A Bachelor's in Business Administration is offered 100% online and is designed to accomplish 90 semester hours. Online colleges with no app fee can be hard to find; however, at Graceland University, high school graduates and transfer students can fill out and start an application for free and follow the submission of other requirements such as official transcripts and GPA or ACT scores.
Tuition: $34,200 at $380/semester hour
Recommended Schools

Northwood University
Located in Midland, Michigan, Northwood University is a private university that educates traditional and nontraditional students through entrepreneurial classes, innovative instructors, and comprehensive course work. Its academic offerings include 21 majors and four graduate programs. The university has been accredited by the Higher Learning Commission since 1982.
There are eleven concentrations for its online program—Bachelor of Business Administration which includes Management. It has strengths in particular areas like strategy, behavior, organizational structure, and human resource management. Are you looking for schools to apply to for free? Of course, you are! At Northwood University, future leaders planning to enroll must create an account to access Northwood University's free online application. They must take note that class ranking and extracurricular activities are included in its regular admission requirement.
Tuition: $28,020.00 per year

McKendree University
Another school, on our list, founded by Methodists is McKendree University which was named as the oldest college in Illinois. It was established in 1830 by the first American-born bishop, Bishop William McKendree, and was then called the Lebanon Seminary. Throughout the years, the school has increased its enrollment and expanded its programs. It now has 50 undergraduate majors, 45 minors, and master's degrees in business administration, criminal justice, education, nursing, and clinical mental health counseling fields of study.
McKendree College has been providing education to busy working adults since the early 1970s. A Bachelor's degree in Nursing (RN to BSN) is one of the 12 programs offered online. Classes are offered in an 8-week course format and students have the opportunity to receive intensive curriculum and learning through the Institute of Medicine and Robert Wood Johnson Foundation's The Future of Nursing: Leading Change, Advancing Health program. You can apply for free by submitting the form online and check out additional requirements on their website.
Tuition: $390/ credit hour

Southern New Hampshire University
Originally named as New Hampshire School of Accounting and Secretarial Science, Southern New Hampshire has gone through a few name changes, relocation, and expansion of programs since the 1970s. Today, SNHU brags of its 3,000 on-campus students and 90,000 online students enrolled in its 200 programs from certificates to doctoral level. This private, not-for-profit institution is career-focused, affordable, and provides innovative learning.
Online degrees at Southern New Hampshire University come with some world-class online services like an online library, tutoring, and 24/7 tech support. If you are looking for universities with no application fee, one of its popular programs is the Bachelor of Science in Business Administration which prepares students for a broad range of career options in the marketplace and develops communications and critical thinking skills necessary for leadership. There is no application fee when you register for this program and does not require GRE/GMAT or SAT scores.
Tuition: $34,133 at $320/ credit hour

American Public University
Founded as the American Military University in 1991, American Public University began with an enrollment of only 18 students who needed specialized education in counterterrorism and military intelligence. In 1996, the university began introducing undergraduate programs. In the present, the university serves 200+ programs leading to professional certificates, associate degrees, bachelor's degrees, master's degrees, and doctoral degrees.
American Public University's online classes start every month that runs either 8 or 16 weeks. Among its ten popular programs is the top-pick Bachelor of Science in Sports and Health Sciences which focuses on the study of human movement and human behavior relative to exercise, fitness, nutrition, health, and wellness. Future APU students do not need to pay an application fee for starters. APU admissions require a minimum of high school diploma and other undergraduate requirements
Tuition: $34,200 at $285/ credit hour
https://www.youtube.com/watch?v=ry2Ut6-3MAI

Brescia University
In 1925 Ursuline Sisters of Mount Saint Joseph decided to open a junior college for women to answer to the post-war era's need for coeducational courses in Owensboro, Kentucky. It gained its university status in 1998 along with the inception of its master's degree programs in Management. Brescia University is duly accredited by the Southern Association of Colleges and Schools Commission on Colleges to award associate, baccalaureate, and master's degrees.
Most online programs at Brescia Online are accelerated with classes that run in an eight-week format. Earn an online Bachelor of Science degree in Accounting by completing 119 credit hours. You may begin your journey at the Brescia University by completing an application form online for free. After completing the form, the next step is to request an enrollment kit through email or over the phone.
Tuition: $50,575 at $425/ credit hour

The University of St. Francis
Grounded in the liberal arts, the University of St. Francis was established in 1920 to provide education to the members of the Third Order of St. Francis of Mary Immaculate. Five years later, the school welcomed women out of the congregation. The university is composed of the colleges of Arts and Sciences, Business and Health Administration, Education, and the Leach College of Nursing.
Online universities without application fees are sometimes hard to come by; however, to be considered for acceptance at the University of St. Francis, applicants have to start with a free admission application available online through the USF website, provide high school transcripts, GPA and ACT/SAT scores. Free app fees are great, right? A Bachelor of Science in Business Administration program consists of entire coursework that can be completed entirely online. This accelerated program is designed to fit the schedule and lifestyle of adult learners.
Tuition: $47,880 at $399/ credit hour

Loyola University of Chicago
Another historic Catholic university located in Chicago, Illinois is the Loyola University Chicago. It was founded in 1870 by the Jesuits like St. Ignatius College and changed its name several years later. A total of 17,007 students were enrolled in 2018 and offered 330 undergraduate, graduate, doctoral programs, and professional certificates.
The university's seamless admission process for online programs includes free online application and submission of official transcripts. Applicants are encouraged to submit by the indicated deadlines on their website. An online Master of Science in Information Technology delivers a curriculum offered entirely online. The program is designed for working professionals seeking to broaden their technical understanding of the current technologies in network computing.
Tuition: $30,990 at $1,033/ credit hour

Maryville University
Located in Town and Country, Missouri, this university started operating in the year 1872 to educate underprivileged youth and young women. It grew from a junior college into a private, four-year institution with a wide array of programs that cover curriculum for Art & Sciences, Business Administration, Health Professions, Visual Art, and Law. The university has also made a great effort in sustainability and environmental stewardship by transforming its campus with green space and using alternative energy.
Start the college admission process at Ohio Northern University by filling out an application form for free. An online program for a bachelor's degree in Psychology requires no SAT/ACT scores upon admission. This fully-online program can be finished in less than 3.5 years with 128 credit hours. The program aims to produce graduates with a solid foundation of the biological, social, and clinical aspects of human behavior as well as the broad theoretical issues of modern psychology.
Tuition: $64,000 at $500 per credit
Frequently Asked Questions
What are college application fees for?
Colleges typically charge application fees for two reasons:
It covers the cost of processing the application,
Paying a fee ensures that you are serious about applying to their college and the coursework they offer.
What goes on a college application?
For first-timers in the college application process, here are the basic steps how to apply online degree. First, check on the school's website for a list of everything that they require. Either a few or all of the following are common requirements:
Correctly completed application with personal information
Application fee (if required)
Copy of Photo Id/Social Security Card
Official high school or previous college transcript with satisfactory GPA
ACT/SAT or GMAT scores
Immunization records
Recommendation letters
Essay/Writing Sample/Statement of Purpose
Do I have to pay the application fee?
Application fees are a requirement by most colleges. However, our list of the universities that offer free online applications will help you to locate some degree programs that will not require an application fee.
Can the application fee be waived?
Fee waivers may be granted if you can demonstrate your need for financial assistance or your financial hardships. Occasionally, other requirements can be met as well to avoid an application fee, such as a personal on-campus visit.
Is it common for schools to offer free application fees?
While it's not common for schools to waive all application fees, they may offer exemptions for certain degree programs. It's worth looking into, and if they do… it's a few dollars back in your pocket.
How much are most college application fees?
Application fees vary from school to school. However, typically, they range between $40 to $90, with most schools averaging about $50. It can definitely get expensive to apply to several schools. The exuberant cost of application fees is designed to deter students who are not truly serious about attending college. Better yet, you can always refer to our list of the cheap online colleges without application fee!
What college has the most expensive application fee?
Stanford University's non-refundable application fee is $90.
How many colleges should I apply to?
Typically, it is recommended that you should submit your college application to at least five colleges, or up to eight. You should certainly apply to a few schools that you feel you are assured a place in. In addition, you should apply to schools that are considered "probable," as well as those that might seem "out of reach." But, if your GPA is good, don't sell yourself short… they may just have a spot waiting for you!
Is the Common App free?
If you think you will get tired of completing individual college applications, feel free to use the Common App. This process allows you to submit one application to all of the colleges you would like. The app is free to use, but application fees to each college will still apply.
For additional information, please see: 9 Things to know about Common App
Check out this info to avoid application mistakes: 9 Mistakes to avoid on the College Common App