An online Bachelor of Interior Design degree allows students to tap into their creativity and artistry in terms of a practical and marketable career path without having to undertake the additional burdens that come with an on-campus degree program. Interior designers, or interior architects, use business savvy, communication skills, as well as, their own creative and artistic gifts to shape attractive interior spaces for their clients. Interior designers make decisions on interior decorations, furniture, doors, and windows, and the other aspects that make an interior space a place where people want to be.
According to the Bureau of Labor Statistics, Interior Designers earn a very good salary, bringing in, on average, $56,040 per year. If you're looking for an exciting career where business, marketing, architecture, and aesthetics converge, Interior Design may be for you. Let us help you find the right Online Bachelor of Interior Design degree!
quick links
Are you interested in an Interior Design graduate program? If so, look at this: Top Online Schools for Master's of Interior Design Programs And, how about more interesting information: Design Navigational Guide: Best Concentrations in Design
Best Online Schools for Bachelor of Interior Design Degrees
METHODOLOGY: This ranking was composed according to the following criteria:
100% Online or Hybrid Availability;
An undergraduate degree in Interior Design or Interior Architecture;
Notability and prestige of the online schools according to reputable journalistic and academic resources,
Promotes creativity and environmentally safe interior design techniques,
Helps students develop a technical and artistic skillset,
Offers instruction in CAD, codes, and regulations, as well as, hand drafting,
Experienced Faculty focused on the field of Interior Design.
For a more in-depth look, see our Methodology page.
********************
ROCKY MOUNTAIN COLLEGE OF ART AND DESIGN
ONLINE BFA IN INTERIOR DESIGN PROGRAM
Program Standouts:
This online school's Bachelor of Fine Arts in Interior Design weaves together design concepts in architecture, industrial, environmental, and graphic design to create a curriculum that is broad and far-reaching. Students gain a strong understanding of lighting, interior materials and furniture, human behavior, interior design software and technologies, and construction laws. The faculty members at the Rocky Mountain College of Art and Design push their students to explore the deepest recesses of their creativity to engage with their future clients on a level that connects with them most acutely. The program includes events and workshops that broaden the horizons of Interior Design students in education and networking.
Campus Location: Denver, CO
Accreditation:
Higher Learning Commission
230 South LaSalle Street, Suite 7-500
Chicago, Illinois, 60614-1413
www.hlcommission.org, (800) 621-7400
Council for Interior Design Accreditation
National Association of Schools of Art and Design
Program Options:
General Interior Design
Sustainable Design Specialization
Acceptance Rate: 80%
Retention Rate: 52%
Graduation Rate: 39.9%
______________________________
ACADEMY OF ART UNIVERSITY
ONLINE BFA IN INTERIOR ARCHITECTURE AND DESIGN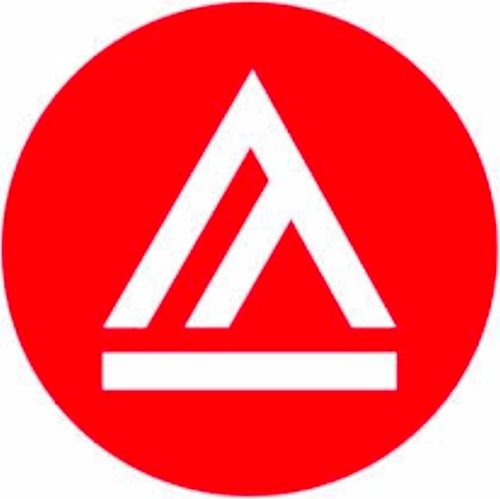 Program Standouts:
The Academy of Art University has an online Bachelor of Fine Arts in Interior Architecture and Design that includes coursework covering topics in design, theory, and technology. Students are given the creative space to utilize and enhance their artistic, intellectual capacities under the tutelage of experts in the industry. The coursework emphasizes theoretical and practical training equally so that individuals in the program can conceptualize their designs while using modern technologies, and then implement those designs with ease. This degree is available as a second degree for students who already hold a bachelor's, and is also available as a 132 credit program for those just starting their undergraduate coursework.
Campus Location: San Francisco, CA
Accreditation:
Western Association of Schools and Colleges
Council for Interior Design Accreditation
National Architectural Accrediting Board
National Association of Schools of Art and Design
Sampling of Coursework:
Acceptance Rate: 100%
Retention Rate: 78%
Graduation Rate: 4.4%
______________________________
Frequently Asked Questions
How do I earn an online Bachelor of Interior Design degree?
Earning an online bachelor's degree in interior design is a great way to learn about both components of the business; the artistic side, as well as, the business aspect. And, for the busy student or working professional, online distance learning programs are available.
As with most bachelor's degree programs, you must have a high-school diploma or GED equivalent to enter, along with, satisfactory ACT/SAT scores. A digital portfolio may also be required for admission. Your online Bachelor of Interior Design degree program will typically be delivered in an asynchronous format; therefore, you can access your classwork at any time of day or evening. Coursework will also be covered through videos and slideshows, and you can collaborate with fellow students and contact instructors through email or discussion boards.
Which degree is best for interior design?
A Bachelor of Interior Design degree is the ideal path to becoming one. The curriculum involved in your online Bachelor of Interior Design degree program will cover many exciting topics, such as color theory, interior design history, CAD, designer lighting, digital graphics, as well as, contemporary designs, and textiles used in interior design, plus many more. Also, your online bachelor's degree program should prepare you for an entry-level career as an interior designer, assistant designer, or specialist in lighting or furniture design, among others.
Is there a difference between Interior Design and Interior Architecture?
There is a vague difference between the two degrees. Interior architecture has a stronger focus around the entire construction of the space and takes that into account during the design process, which may include altering or manipulating the structure itself. Earning an online Bachelor of Interior Design degree will consist of a more general approach and focuses more on the aspects of the space with the construction already completed.
Will I get to work as an Interior Designer while earning my Online Bachelor's degree in Interior Design?
There are most definitely opportunities for students to get some real-world experience in interior design while still completing their coursework. The programs provide hands-on projects and internships within your community that connect you with professionals and experts in the industry. Much of the courses will be designing space via the current software and technologies used in the industry, but yes, you can count on working as an actual designer.
********************
"It's a beautiful thing when a career and a passion come together." – Unknown