Easy online certificate programs, offered today by many educational institutions, consist of specialized, personal training and formal courses mainly in the technical fields. As emphasized by the National Center for Education Statistics, certification programs that help students obtain in-demand skillsets typically require educational institutions to collaborate with employers. This collaboration offers great opportunities for students in online college certificate programs to quickly get plugged in to the workforce.
Recommended Schools
Universities often offer undergraduate certificate programs that are uniquely designed in their teaching and learning structure to link in with bachelor degree programs. Through these certification you can get online, students earn course credits in a variety of disciplines with the end goal of eventually focusing on a particular academic field. Many students choose to attend undergraduate certificate programs and pursue their undergraduate degree at the same time.
What are the easiest and best certificate programs? This article highlights 30 of the best graduate certificate programs online and undergraduate, accredited certification programs online that are relatively easy to complete but still present new opportunities and options in one's career. According to Northeastern University's website, taking online certification classes grants many advantages including an increase in pay, quick return on investment, added job security, a wider professional network and better preparation for a graduate degree.
Table of contents
SALARY POTENTIAL FOR CERTIFICATE HOLDERS
What certifications can I get online? Not sure where to start? Earning a certificate in a specific career choice can be an important decision. Is there a particular subject or topic in which you are interested? If so, can you earn a living doing it? The question of salary often arises when considering a certificate program as opposed to earning a bachelor's degree.
Let's take a look at some of the Highest Paying Certificate-Level Careers and the Annual Salaries related to each one. These careers are sure to pique the interest of most everyone. The following list offers a wide array of career choices, such as:
Take note that these are only the median annual salaries for online certificate programs that pay well. This means that your own salary can be lower or higher depending on your employer, geographical location, and work experience. But it's indeed true that an online certificate in one of these areas will serve as your foot into a world of gainful employment.
Certificates usually require a GED or high school diploma as opposed to the stringent admission requirements for undergraduate degrees. Students completing a certificate program generally do so with fewer credits and in a faster, asynchronous format— generally within a year.
With an online certificate program, you can focus on a specific area of study and strengthen your skills through professional development and training to easily and quickly pursue your career without committing to a full academic degree.
30 Easiest Online Certificate Programs in 2021
Methodology
At OnlineSchoolsCenter.com, we take pride in our quest to locate the Best Online Certificate Programs that fit your busy lifestyle, your family commitments, as well as, your educational goals and career aspirations. We've compiled a list of the top schools across the country that offer the 30 Easiest Online Certificate Programs. To ensure accuracy in our presented data, we sourced information from each of the school's official websites with a specific focus on their Online Certificate Programs. Many factors were considered, such as:
How the school's Online Certificate Program helps students explore their occupational or enhanced professional skill sets in various industries,
Factored time of completion of Online Certificate Programs,
Effective online platforms that allow for easy access and student engagement, with easy-to-use Learning Management Systems,
School's completion rate statistics,
Student feedback and positive student reviews,
Provides a 100% Online Distance Learning Format; allowing for flexibility and convenience,
Financial Aid options; State, Federal and Military Discounts,
Proper Accreditation to ensure a quality education; allowing for ease of transfer credits, if applicable,
Offers numerous Online Certificate Program choices to fit your interests and career goals,
Instruction from the same quality professors and faculty that one receives from a traditional brick and mortar school degree program,
Provides Career Placement and Networking opportunities upon graduation, where applicable.
The certifications you can get online presented here were then selected based on a stringent set of criteria! We wanted our readers to get as reliable and persuasive information about these certification programs, click on the links to the programs' official websites and make their decision. With hundreds of online and brick-and-mortar schools offering online certificate programs, we wanted to be of service to you.
Earning a School Certificate Online is ideal for high school graduates who are unsure of their future career path, for those who wish to expand their professional skills for a job promotion or job security, or simply to stay up-to-date and relevant in your established career.
To learn more about our school selection process, please see our Methodology page.
Arkansas State University's Easiest Online Certificate Programs
Arkansas State University is one of the state's oldest reputable schools that offers a variety of online certificate programs. Undergraduate certificates include Certificate in Leadership Studies and Social Media Management where completion of the coursework lasts up to 4 months with 12 credit hours. ASU also allows holders of bachelor's degrees to earn certificates online via its graduate certificates in education and management as major fields of studies with the completion of the coursework as early as six months, or even 24 months.
A-State Online Certificate Programs are the easiest to accomplish since they are 100% online and are readily available 24/7. Students can submit and study assignments and discussions through their mobile devices with no mandatory presence in the classroom for workshops and examinations. The course curriculum is straightforward, and online students are provided with state resources and can access the same learning materials and references as on-campus students can including the library, financial services, and technical support.
Regent University's Easiest Certificate Programs Online
Regent University is a private, not-for-profit educational institution that has a variety of online certificate programs taught from a Christian perspective. The university's online certificate programs consist of 22 options for students such as STEM, arts & communication, English, psychology & counseling, business & leadership, law/governance/history, divinity/theology, healthcare, and education. Online students maintain work-life balance in their 8-week accelerated courses. The programs are delivered using straightforward and focused instructional media. Online academic resources are easily accessible by learners everywhere who seek online certifications while keeping their professional and personal schedules.
Aside from offering quick online certifications, Regent University has an Academic Support Center and Center for Student Happiness that provides 24/7 I.T. and personal support. The center features personalized tutoring for writing and math assignments. Students can ask about the school's scholarships and financial assistance through the Office of Financial Aid & Scholarships.
Southern New Hampshire University's Easiest Certification Online Programs
Headquartered in Manchester, New Hampshire, Southern New Hampshire University offers students 200+ online programs, including easy certificate programs with flexible schedules and affordable tuition fees. Through the school's Online Education Services, students can access several references and learning resources in their online learning journey.
SNHU offers 17 easy online certification programs that are asynchronous and may be completed in 8 weeks. Students can obtain their certificate in arts and design, social science, cybersecurity, business, liberal arts, health, and education using easy-to-access learning references and materials. SNHU also details the financial assistance students can apply for in its Online Tuition and Financial Aid guide.
While SNHU is a private non-profit institution, it surprisingly offers cheap online certificate programs that people with modest means can enroll in! Students can coordinate with the Student Financial Services team to find scholarships and avail of FAFSA, both of which are the best ways to enjoy a certificates-based training nearly for free.
Concordia University – St. Paul's Easiest Online Certificate Programs
Concordia University – St. Paul is considered a top provider of affordable and easy online certification programs that are accredited by the Higher Learning Commission. Students are offered a variety of certificate programs such as Forensic Behavioral Health, Early Childhood Education, Leadership, Parent Coaching, and SEAT. Apart from featuring career-focused curricula, these online certificate programs provide an easier way to update a previously completed program or enroll in a new one. The course length is usually seven weeks long with 15 credit hours. Every certificate program uses the same coaching model and instructional approach as on-campus courses, one of the foremost reasons why it's considered as a provider of the best online certification courses. The school guarantees zero tuition-free increases for students who remain continuously enrolled in the program.
Concordia University, St. Paul is a member of the North Central Association, and is accredited by the Higher Learning Commission since 1967, with re-accreditation given last in 2008.
The George Washington University's Easiest Certificate Programs Online
Founded in 1821, The George Washington University offers easy online certification programs allowing learners to enhance their skills while still managing their job, career, or family commitments. Certificate program fields of study include security, arts, public health, business, politics & public policy, communication, physical sciences, education & human development, medicine & health sciences, engineering, and legal studies.
George Washington Online grants online learners the same quality of education as that offered in a traditional on-campus classroom but with easier access to the assignments, workshops, and learning resources. The online curricula may consist of field-based activities to immerse students in their specific field of study. With an open policy admission in each of the certification online classes, students can start anytime they want with the flexibility to complete the coursework all year round.
Not only will students be able to select from numerous quick certificate programs but they can also choose from unique certificate programs, many of which GWU pioneered. Examples include the Brain Injury: Educational and Transition Services Graduate Certificate, Transition Special Education Graduate Certificate, and Health Policy and Media Engagement programs.
Georgetown University's Easiest Online Certificate Programs
Georgetown University is a private and accredited research university that offers a wide range of online certificate programs in marketing and communication, business and management, technology and security, real estate, and finance and accounting. The school provides financial assistance to the undergraduate certificate programs through the Office of Student Financial Services. The school also lets students in on educational loan options for their online certificate program.
The school's online certificate courses are in a traditional 15-week accelerated format and are also available in 7.5-week modules. Online tools such as Canvas, VoiceThread, TurnItIn, Blackboard, and PollEverywhere offers easy access to the course materials and lets students interact and network with their fellow online learners and instructors.
Keep in mind that once you get certificate online from Georgetown University, you will have a wide range of job opportunities in Washington, D.C. alone! There are plenty of industries in the nation's capital, from art and activism to public service and entrepreneurship.
Lamar University's Online Easiest Certification Programs
A nationally-ranked college in Texas, Lamar University is one of the top providers of accelerated studies for students who are looking to finish their online certification programs easily and quickly. Through the distant learning programs, students complete their certificate courses in as little as 16 months in 8-week semester sessions or traditional 15-week semester sessions. LU Learn Support provides a one-stop help shop for students who encounter difficulties in accessing course materials.
LU Online offers online courses that meet the emerging needs of students with affordability, flexibility, and dynamic courses for a global society. Areas of study include fine arts & communication, arts & sciences, business, engineering, education, counseling, and professional preparation. These online programs are pretty straightforward and meet the standards of instruction. Lamar University takes pride in its high on-campus and online certificate completion rates.
Penn Foster Career School's Easiest Online Certificates & Programs
Penn Foster was founded in 1890 and has since been a top educational institution. The school offers certificates in different fields of interest through accelerated online certificate programs that produce students who are ready to become part of the workforce with career-ready experiences.
Penn Foster Online Certificates/Programs cover a wide range of study areas, including trades, automotive, technology, business, education, creative/design, legal studies, health services, and education. Students complete stand-alone courses at their own pace to earn their online undergraduate certificate programs. In obtaining these easy online certificate programs, students get access to financial aid information through the school's Financial Assistance Center.
Southern Careers Institute's Easiest Online Certificate Programs in Business Accounting & Medical Billing/Coding
With several campuses located in Corpus Christi, San Antonio, Brownsville, Austin, Harlingen, and Pharr, Texas, Southern Careers Institute's online certificate programs provide students the complete flexibility to learn practically from anywhere—all with the promise of work-life balance.
SCI Online features its Business Accounting Online and Medical Billing and Coding Online programs for adult learners seeking flexible schedules and easy online certificate programs. These certificate programs are as thorough and as comprehensive as on-campus training; the only difference is that the former offers flexibility in coursework completion and may even cost less.
Walden University's Easiest Certification Programs Online
Headquartered in Minneapolis, Minnesota, Walden University is a for-profit public benefit corporation that provides students the flexibility to finish their coursework on their own timeframe. Students may find information on Financial Aid Options from the school to fund their education.
Walden University Online Certificates feature easy learning formats for their online certificate programs in Business Management and Communication, Accounting and Finance, Criminal Justice, Counseling, Early Childhood Studies, Education, Health Sciences, Homeland Security, Human Resource Management, Information Systems and Technology, Nursing, Psychology, Public Policy & Administration, and Social Entrepreneurship.
The online classes for IT certifications enable students to gain advanced technical knowledge and skills necessary for viable employment upon graduation. The four-course program includes classes in programming, foundational networking, database design skills and data modeling. Graduates become systems administrators, computer support specialists and help desk specialists.
These programs can be completed in as fast as 12 months. Walden University's Student Support Services has a 24/7 online technical support and provides easy access to course materials.
Stanford University's Easiest Online Certificate Programs
Considered as one of the most highly reputable schools in the country, Stanford University offers a variety of specialized, easy online programs that may be typically completed anywhere between 4 weeks and six months depending on the field of study.
Stanford Online offers online certification programs in Biological and Biomedical Sciences, Business, Communications and Journalism, Computer Sciences, Education, Engineering, Legal, Liberal Arts and Humanities, Medical and Health Professionals, Physical Sciences, Psychology, and Visual and Performing Arts. Certificate completion varies by program; however, Stanford's online certification programs have one of the highest completion rates in the country through advanced and conceptualized instruction. Stanford students enjoy a myriad of online learning resources to help them excel in their certificate program of choice.
Harvard University's Online Easiest Certificate Programs
Harvard University maintains the Harvard Extension School for students who dream of getting a Harvard education but are unable to attend traditional on-campus classes. There are no special requirements needed for a student to enroll in the Harvard Extension School's online courses. On average, the online, accelerated and easy certifications can be completed throughout 7-weeks.
The areas of study across Harvard's online certificate programs include arts, literature & media, business & management, education, global studies, science, social sciences & cultural studies, technology, and sustainability & the environment. The school offers 40 certificate programs consisting of three to five courses. Harvard maintains a suite of online services to allow students to register for an easy class, manage their coursework and track their progress.
University of Pennsylvania's Easiest Online Learning Certificate Programs
Also known as UPenn, the University of Pennsylvania is a leader in online learning that provides students the opportunities to acquire college credit, build a professional experience, and immerse themselves in career-building prospects. They provide for-credit and non-credit courses for certificate programs, massive online open courses (MOOCs), and other digital learning opportunities.
Looking for a 4 week certificate program online? UPenn's online certificate programs last from 4 to 10 weeks at usually 6 to 8 hours a week. The programs are rated 4.5 by students, with 83% of them obtaining career benefits from their courses and 35% starting their careers right after course completion. The Penn Online Learning Initiative provides one-stop-shop learning resources and lists the accelerated and easy online certificate programs.
Duke University's Easiest Online Professional Certificate Programs
Duke University in Durham, North Carolina awards easy online professional certificates through programs under Continuing Studies, Integrative Medicine, and the Nicholas School of the Environment. If you wish to take your career track a step further by earning specialized skills in your field, Duke University Continuing Studies also runs online certificate programs designed for working adults. These online certificate programs have open-door policies that do not require textbook and other prerequisites. They are usually completed within five months.
University of Florida's Easiest Certification Programs Online
The University of Florida is a leader in online education, allowing each student to enrich their credentials in the same way as on-campus learners. Designed for undergraduate and graduate students, UF Online Certifications are awarded in the areas of agricultural & life sciences, arts, design construction & planning, education, engineering, journalism & communications, medicine, pharmacy, public health & health professionals, and veterinary medicine.
UF maintains that their easy online certificate programs all passed quality assurance for easy accessibility, affordability, and depth of knowledge. The school has partnered with Lynda.com to provide students, the faculty, and the staff free access to 5,000 courses, lectures, videos, and tutorials that cover a variety of general topics.
Cornell University's Online Easiest Certificate Programs
Cornell University is in Ithaca, New York. It is a private Ivy League research university that offers students a variety of certificate programs to choose from with two weeks course length, 11 weeks course length, 19 weeks course length with two months duration, three months duration, or even 6 month online courses.
Through the eCornell online learning platform, students can enroll in an interactive, small cohort certificate program aimed at strengthening their skills through training and education. eCornell Certificate Programs include veterinary medicine, beekeeping, partner, engineering, real estate, nutrition, hospitality, healthcare, finance & business, human resources, project management, leadership, technology, data science, and marketing. With several testimonials from professionals that have already completed online certifications, the coursework is thorough, straightforward, informative, and fun. Additionally, students enjoy the programs' proper pacing, length, assignment scope, and topic coverage.
Keiser University's-Online Division's Easiest Certificate Programs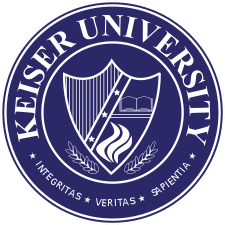 Established in Lauderdale, Florida, Keiser University provides access to online learning for students who are interested in distance education with ease of flexibility, availability of online references, and educators within the Department of Student Services. The school—which ranks as a top university for value, online education, and safe campuses—offers easy online certifications, eight modules with web-based discussions and coursework, and face-to-face video interaction over an 8-week term.
At the end of each term, students earn three graduate credits for successful program completion. Keiser University's Fort Lauderdale Online Division provides a one-stop platform for online students that seek help in choosing their certificate programs. The programs, as students confirm, are thorough, brief, and concise.
Indiana Institute of Technology's Online Easiest Certification Programs
Indiana Institute of Technology is considered one of the top schools with the best return of investments across the region. The school offers online certification programs in various fields of study such as marketing, project management, management, health care administration, and human resources management. Indiana Tech's range of affordable, flexible, and easy online certificate programs can be completed within five weeks. They feature concise and guided learning content that is easily accessible by the students.
Indiana Tech may be a private university but its fairly cheap certificate programs make it among the most accessible universities in the State of Indiana. Students can apply for several scholarship and financial aid opportunities, such as institutional scholarships, military scholarships and ethnicity-specific aid.
University of North Texas' Easiest Online Programs & Certificates
The University of North Texas in Denton is home to a variety of easy online certificate programs. UNT's eLearners can access learning resources and references similar to traditional classroom-based learners through student success programs, counseling, academic tutoring, and career services. These online programs meet national quality standards, and course completion is generally four to six weeks. Certificate programs lengths vary; however, most of them are easily completed because they are specifically designed for professionals.
The UNT online programs & certificates are convenient, flexible, affordable, adaptable, and straightforward. The online course schedules are made available throughout summer, spring, and fall. Many of the courses are offered year-round in regular semesters, allowing students to fit their online certificate schedules into their busy lifestyles easily. Areas of study include merchandising, hospitality & tourism, education, liberal arts & social science, and health & public service.
Columbus State University's Online Easiest Certificate Programs
Columbus State University provides several top, online, easy certificate programs featuring hybrid and strategic learning opportunities. CSU Courses are delivered online and can easily be accessed by students on the go. Successful eLearners at CSU can read and view their coursework and materials online, participate in online discussions, and have access to a variety of content materials throughout the course.
Students can explore CSU Online's variety of online certificate programs, featuring easy eligibility requirements and pre-requisites. CSU Online is also chock-full of helpful resources to assist students as they navigate their way through earning their online certificate easily.
University of Alabama's Easiest Online "Bama by Distance" Certificate Programs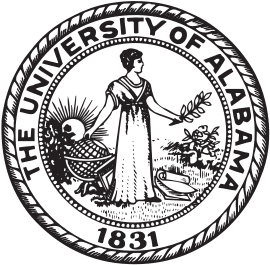 The University of Alabama in Tuscaloosa awards online graduate certificates in Education through its Bama By Distance program. These include Class A Instructional Leadership Reduced Hour Option, Sports Management Teacher Certification, English Language Arts 6-12 Certification, Reading Specialist P-12 Certification, School Counseling Certification, Instructional Leadership Certification, and Teacher Leader Certification.
With 30 to 36 credit hours, the university's easy 100% online certificate programs prepare experienced instructors to advance in their specific area of training in school administration as well as central instructional concepts, tools, and structures. The programs are 30-36 hours.
Mississippi College's Easiest Certification Programs Online
Mississippi College is a private Christian educational institution that offers several online programs with affordability, convenience, and academic excellence in mind. The school's straightforward online courses are designed for working professionals—easy, flexible, and accelerated.
Mississippi College Online Certificate Programs include health informatics, cybersecurity & information assurance, higher education administration, loss prevention, homeland security, and paralegal studies. They typically consist of 12 credit hours per semester and run on eight-week sessions. Online students can interact easily with their instructors and access their coursework through the Moodle platform, a course management system through which teachers give quizzes online, hold class discussions, post course materials, and communicate with their students.
Texas Tech University's Easiest Online and Distance Certificate Programs
Texas Tech University offers simple online certificate degrees through the school's Division eLearning & Academic Partnerships. By standards, each of these certificate programs consists of anywhere from 12- to 24-hour credits with varying course durations. TTU awards a wide selection of certifications through their Online and Distance Programs, a list of certificate programs they offer. Online studies include media & communication, agricultural sciences & natural resources, education, arts & sciences, human sciences, business administration, and engineering—all of which have maintained high completion rates with career placements. As a one-stop shop for student account's assistance, the Student Support Portal helps with students with admissions, records and registrations, and financial aid.
Sam Houston State University's Easiest Online Certificate Programs
Sam Houston State University runs SHSU Online, a portal through which students can navigate their eLearning journey and enroll in a variety of easy certificate programs. SHSU's Online Professional Certifications covers a range of specializations which includes superintendent, principal, reading specialist, and school librarian. The school also offers available options such as cybersecurity, data assurance, academic advising, adult education, community development, developmental reading, educational technology, and many more. Online students are afforded the same competent instruction, assignments, course content, and learning materials as in a face-to-face program.
Baker University's Easiest Online Business Certificate Programs
Baker University is located in Baldwin City, Kansas, and is a private Christian university that offers easy and flexible online graduate business certificates. These programs allow students to easily engage in their coursework at their convenience with direct access to learning resources, technical support, and course materials. These best online business certificate programs serve students who are bound for a 4-year degree and some professionals who want to join the workforce quickly through easy technical training. Available options include arts & sciences, professional & graduate studies, education, and nursing.
The school has an integrated online classroom, Moodle, that serves as a learning management system through which students easily access course content, papers and projects, reading assignments, tests, and additional learning opportunities.
St. Joseph's College New York's Easy Certifications To Get Online
St. Joseph's College New York offers 100% online certificate programs featuring ease and flexibility in pacing for completion. They come at heavily discounted rates and with a generous transfer credit system. SJC online instructors provide a wealth of knowledge and tools such as remote access to the college's library and technology support.
In particular, SJC Online features certification programs in Applied Behavioral Analysis, Business, Criminal Justice, Education, General Studies, Health Administration, Human Resources, Psychology, Religious Studies, and Marketing.
Louisiana State University's Easiest Online Continuation Education (CE) Certificate Programs
Louisiana State University takes pride in offering high-quality, flexible, and convenient online certificate programs. Under LSU Continuing Education, the university awards online undergraduate certificates–which are designed for students who have not had a college degree–in the fields of business communication, human services, and liberal studies. The 15-credit hour programs consist of five courses. LSU also runs the online Certificate in Accounting Program for students who seek to update their skills in the discipline and earn undergraduate accounting credits outside the degree program.
The online certificate programs offered by the Baton Rouge, Louisiana university consist of self-paced courses delivered through the Moodle course management system.
University of Illinois – Springfield's Easiest Certificate Programs Online
The University of Illinois – Springfield has received national recognition for its convenient online certification programs that are on par with on-campus coursework when it comes to quality. The courses, which can be completed at the availability of the students, are available all year round.
The university's easy online certification programs include social science, mathematics, science, teacher education, human & behavioral sciences, English, child education, and business. The university also offers graduate certificate online programs such as management, business, community sciences, higher education, environmental health, and information technology & information systems.
The online IT certificate programs deserve special mention because students can choose to work on their coursework on a part-time basis sans formal enrollment in a degree program or complete their respective program in conjunction with their Master's of Science degree in Management Information Systems.
Throughout the program, students get help from learning resources such as Blackboard, Bookstore, myUIS, and the online library platform Brookens to accomplish projects, ace quizzes, and conduct research efficiently.
Boston University's Easy Online Certifications
Boston University runs online certificate programs that feature competent faculty and helpful staff to assist students in acquiring certification for their skills in an array of industries. Online certificates are awarded in the fields of information technology, business, communication, analytics, investment, finance, cybersecurity, cybercrime, business and marketing, IT, privacy and security, medical information, public health, criminal justice, supply chain management, and visual and digital health.
BU is also considered as the online school for IT certifications in 2020 according to US News & Report. Graduates of its IT certification programs demonstrate advanced IT knowledge with strengths in the theory and practice, exceptional proficiency in technical skills in computer application systems and modern enterprise information systems, and excellent competence in IT project management.
While BU's online certificate programs consist of rigorous coursework, they are relatively easy to access and ensure fast completion with leading-edge course materials and interactive content for a maximized online learning experience.
Coastal Pines Technical College's Easy-to-Get Online Certificates
Coastal Pines Technical College provides excellent online certificate and diploma options that can easily be completed in just one or two semesters. These curricula are available 100% at a distance and offer an immense amount of flexibility. Students can choose from certificates in accounting, business technology, criminal justice, early childhood care and education, general business, general studies, and marketing management.
This school uses Blackboard and ProctorU to support and facilitate online students' education, and there are innumerable other resources that can also be taken advantage of at a distance. Each program has excellent opportunities for students to interact with classmates and professors in the pursuit of academic success. CPTC makes it as easy as possible for students to earn certification as fast and affordably as possible.
Coastal Pines Tech is one of the cheapest options on this ranking, as well, with excellent financial aid and payment options available. Students can earn a degree at this fabulous institution of higher education quickly and easily as long as they are over the age of 16 and possess a GED or high school diploma.
FREQUENTLY ASKED QUESTIONS
What are the best online certificate courses?
Technical training courses are becoming very popular, especially if you don't have the time or resources to invest in a four-year degree. Depending on your interests, you can find certificate courses in almost any type of trade, such as mechanics, electrical, real estate, business analytics, marketing, or the computer-related and healthcare fields… and everything in between!
How long will it take a student to finish a certificate program?
Students usually complete their online certificate studies in less than a year to three years, depending on their area of expertise. However, they can enroll in as many courses as they would like to, and there are no limits in the number of semesters they can take for the completion of the requirements. We do not touch on 2 week certification programs online in this article although there are several online certificate courses offering 4 week certification programs.
And if you're asking, "Where do I find 4 week certificate programs near me?", then you're in luck! Many of the abovementioned schools offer 4-week programs in a wide range of subjects including accounting, arts and marketing. Be sure to ask the admissions officer for more information about program requirements including minimum GPA, transcript of records and work experience.
Who is eligible to apply for a certification program?
Generally, certification degrees are operated on an open enrollment basis. Anyone can apply for a certification program in the desired discipline to acquire a skill set. In many cases, schools may require individuals to present their completed GED or a high school diploma before enrolling. Contact the school of your choice to seek out their requirements for enrolling in one of their certificate programs!
What are the advantages of completing online certificate programs?
With an online certificate program, students enjoy the perks of distance learning, infusing the benefits that come with earning a skill set without committing to a full undergraduate degree. Online certificate program students are afforded schedule flexibility, lower fees and cost, accelerated completion, and collaborative and networking opportunities. Because online certificate programs are occupation-focused, graduates also benefit from specific instructor-student learning strategies.
Are certificates and diplomas the same thing?
Most people associate the word "diploma" with high school. While earning a high school "diploma" is necessary to succeed in today's workforce, often a college degree is as well, depending on your career choice. However, if you can't see yourself putting in the work, the time, or going into extreme debt for your education, an easy online certificate program may be a good option for you, especially if you are interested in a trade career.
But, is there a difference in earning a diploma at the college level and a certificate earned through an online distance learning school? It's true… some college programs use the term "diploma" and "certificate" interchangeably; however, true diploma programs offer a more comprehensive overview of the intended subject, in most cases. Another difference to consider is that a diploma program may take you a little longer to complete than a certificate program or an associate degree program, which also requires general education coursework.
Diploma or certificate programs are often offered through community colleges or vocational schools. If you are interested in these types of applications, check with each school's curriculum to see if a certificate or diploma program will fit your needs before enrolling.
How do salaries compare to those who earn certificates versus bachelor's degrees?
To be honest, associate or bachelor degree holders are most likely to earn a higher salary than those who have only earned a certificate in a particular topic. Generally, the higher your educational degree, the more money you can expect to earn over the lifetime of your career, without a doubt.
But, here is something to consider… most degree graduates have an excessive amount of college loan debt, which takes away from a person's lifetime overall earnings. In addition, you may not have a choice. Your chosen career may require a college degree. If so, you should consider an online bachelor's degree program as opposed to a certificate program, if necessary.
However, if easy certification programs are offered in your chosen field, rest assured, the negative stigma of earning a certificate instead of a degree is no longer a concern. Employers now look favorably upon your commitment of acquiring any type of additional training in your field, and your salary may be just as much as your counterparts who have earned a degree. Earning an online college certificate can increase your chances of securing an entry-level job in your chosen field, at least till you decide if you would like to pursue a bachelor's degree program. Most definitely, your work performance, attitude, and willingness to contribute to a positive work environment will put you ahead of your competition and add to your salary!
Would you like to expand on your educational experience by earning a higher degree level?
"Live as if you were to die tomorrow. Learn as if you were to live forever."
― Mahatma Gandhi