Earn an Affordable Doctorate Degree
The decision to pursue a doctorate degree is courageous and, in the long run, can really pay off. However, it can also be costly to attain. According to U.S. News and World Report, the average cost of attending school is not going down. In one annual survey, the average price for in-state tuition and fees at public schools rose by around 4% in the 2019-2020 school year. Out-of-state tuition also increased by 4%. Private colleges showed an increase of tuition at a slightly smaller rate of 3%. After adding in the cost of books, living expenses, transportation cost, dissertation and research time, it's clear that a doctoral student must be adept at budgeting. These costs should be taken seriously as they imply debt after graduation.
According to a recent 2019 Sallie Mae survey entitled How America Pays for College, nearly 8 in 10 families rate finances as a higher consideration when choosing a school than academic needs. The following list of schools should assist these families and individuals in their research and afford them both academic and financial success through their pursuit of a doctorate.
Affordable Doctorate Programs
Top 10 Cheapest Online Doctorate Degree Fields
BUSINESS ADMINISTRATION
MARKETING
HUMAN RESOURCES
EDUCATION
NURSING
CRIMINAL JUSTICE
SOCIAL WORK
HOSPITALITY MANAGEMENT
PSYCHOLOGY
ORGANIZATIONAL LEADERSHIP
30 Cheap Online Doctorate (Ph.D.) Degrees
We did the work for you! Listed in random order, our profiled list of 30 Cheap Online Doctorate (Ph.D.) Degrees features school's offerings based on the following program components:
Provides the best value for tuition and fees,
100% Online programs that guarantee flexibility and convenience,
Offers Financial Aid opportunities,
Displays positive reviews by previous students, as well as, reputable online websites and other academic resources,
Sharpens decision-making, critical-thinking and problem-solving skills needed to excel at the Doctorate level,
Exhibits acceptable graduation rates,
Offers Accelerated programs for cost efficiency, when applicable.
While tuition cost is a significant factor for choosing an online doctorate degree, it is not the sole criterion for making the right decision. To this point, our list includes the most affordable online doctorate degrees from duly accredited online schools that adhere to standards of excellence and produce quality graduates.
Check out our list of cheap doctorate degree programs below and find the school that doesn't only keep you academically adept but also financially fit at that. For additional information about our school selection process, please see our Methodology page.
Additional Articles: 30 Fastest Online Doctorate Degree Programs and 30 Easiest Online Doctorate Programs
Texas A&M University-Commerce
cheap ONLINE Doctor OF EDUCATION (ED.D.) IN EDUCATIONAL ADMINISTRATION degree
Formerly known as the East Texas Normal College, Texas A&M University-Commerce (TAMUC) moved from Copper to its present location in Commerce in the early 1900s. It was changed into a public college and was renamed a number of times before it became a part of the Texas A&M University System (TAMUS).
Students can expect scholarships and financial aid offered yearly to provide low-cost programs. Among the graduate programs in Texas A&M University-Commerce, only the Doctor of Education degree in Educational Administration is arranged to be taken fully online with tuition fee that costs only $350 per credit hour. The Educational Leadership department designed this program for students who want to practice K-12 public school administration.
University of Wyoming
AFFORDABLE ONLINE EDD IN HIGHER EDUCATION ADMINISTRATION degree
The University of Wyoming stands as the only four-year university in the state. It is located atop the Laramie Plains and has been operating since 1886 that had a curriculum that first honed in on arts and humanities. It has then expanded its programs to agriculture, engineering and military tactics since it became a land-grant institution. Now the UW (pronounced as "U-Dub"), has colleges and programs from the fields of business, education, energy resources, law, health sciences, and more.
UW Distance Education was founded to deliver programs for students across the nation through online and combination formats. They offer programs for bachelor's, master's, doctoral and certification, and endorsement levels. You can get a doctoral degree in Higher Education Administration, Educational Leadership, Nursing Practice, and Instructional Technology all at a rate of only $362.67-562 per credit depending on your state residency. The EDD in Higher Education Administration requires students to complete 75-77 credit units either fully online or in a hybrid format.
Aspen University
cost-effective ONLINE DOCTOR OF COMPUTER SCIENCE degree
Aspen University is a private, online university accredited by the Distance Education Accrediting Commission. Throughout its existence, Aspen University has undergone a few ownership changes but has now continued to meet the educational needs of distance learners in four schools in nursing, business and technology, education, and professional studies. The university gives students the chance to set low monthly payments for as low as $375 for doctorate degrees.
The Doctor of Science in Computer Science is offered with an affordable tuition rate of only $27,000 in total. This program aims to enhance students' skills in Doctoral Writing, Advanced Research, Technology Management, and Risk Analysis.
Bethel University-Minnesota
CHEAP ONLINE DOCTORATE IN MINISTRY (D.MIN.) degree
Based in Arden Hills, Minnesota, Bethel University has since grown from a seminary into a private, evangelical university. It is the largest institution in the Christian College Consortium with over 5,600 students offering 106 majors, 10 master's programs and 6 doctorate, graduate certificates, and licenses in education specialties. Bethel University has been duly accredited by the Higher Learning Commission since 1959.
Church education practitioners who want to pursue higher education in a non-traditional way can take up Doctor of Ministry completely online, economically at only $382 per credit with an estimated cost of $18,336. The program comes with a selection of 4 concentrations namely Transformational Leadership, Congregation and Family Care, Church Leadership, and Biblical and Theological Engagement.
University of North Dakota
cheap ONLINE DOCTOR OF EDUCATION IN EDUCATIONAL PRACTICE & LEADERSHIP degree
University of North Dakota (UND) started with a strong liberal arts foundation in 1883. This flagship, space-grant public institution is located in Grand Forks, North Dakota, and known for its programs in aerospace and aircraft systems and is the largest in the state with more than 14,000 students. It is proud to be one of the universities with the lowest tuition in the state.
Getting an online doctoral degree in Education in Educational Practice and Leadership (Ed.D.) in UND means low-priced tuition at only $418 per credit. Students may choose a synchronous or asynchronous track for this online program learning interdisciplinary focuses on innovation, equity, and leadership with a specialization in Higher Education, School Leadership, Special Education, or Teacher Education. Complete 90 credit hours in 3 years to graduate.
Affordable Doctorate Programs
University of Arkansas
affordable ONLINE DOCTOR OF EDUCATION IN HUMAN RESOURCE AND WORKFORCE DEVELOPMENT EDUCATION degree program
One of the most prestigious research universities in the nation, University of Arkansas (U of A) is known for its high-level research activity recognized by the Carnegie Foundation. It was established as a land-grant university in 1871 in Fayetteville, Arkansas, and offers 200 academic programs for undergraduate, master's, doctoral, graduate certificate, and specialist programs. The U of A is a student-centered institution that enrolls over 27,000 students enrolled in both on-campus and high-ranking online programs.
You can be a "Razorback" even without having to attend classes in the Fayetteville campus. Thanks to U of A Online, busy professionals can continue their education. If you want to achieve a doctorate degree in Education in Human Resource and Workforce Development Education, then you can do this with an affordable tuition rate of $420.19 per credit. All coursework is done 100% online in this multidisciplinary program. It covers fields in psychology, organizational behavior, quality management, and more.
Indiana University-Bloomington
least expensive ONLINE DOCTOR OF EDUCATION IN INSTRUCTIONAL SYSTEMS TECHNOLOGY
As the flagship of the Indiana University system, Indiana University-Bloomington ranks as a top-tier university and is known as the "Public Ivy". Its history dates back in 1820 when it was named as the State Seminary and was renamed to Indiana University in 1839. Today, the university leads one of the public research institutions in the country. With more than 550 academic programs, the university aims to provide education in both traditional and non-traditional ways.
One of its online doctorate programs is the Doctor of Education in Instructional Systems Technology, (EdD). It is delivered entirely online and each credit hour only costs about $429.31 for in-state residents and $515.17 for out-of-state residents. You can earn this degree when you finish 60 credits of learning about research and technology when it comes to the improvement of the learning and performance of students young and old.
LEARN MORE ABOUT INDIANA UNIVERSITY-BLOOMINGTON'S ONLINE DOCTOR OF EDUCATION IN INSTRUCTIONAL SYSTEMS TECHNOLOGY PROGRAM
University of Massachusetts-Lowell
cheapest ONLINE DOCTOR OF EDUCATION IN LEADERSHIP IN SCHOOLING degree
Home to more than 18,000 River Hawks, the University of Massachusetts-Lowell (UMass-Lowell) has been accredited by the New England Association of Schools and Colleges (NEASC) and is a member unit of the University of Massachusetts system. U-Mass Lowell has been providing affordable and top-tier education since the 1890s. It is proud to be one of the top classes in research with over $69million in research and development spending.
As one of the largest non-profit online schools in New England, UMass Lowell's Division of Online and Continuing Education has been operating for over 17years giving part-time and full-time degree programs for students all over the world. Among these low-cost programs is the Doctor of Education in Leadership in Schooling, Ed.D. which only lets you pay $470 per credit hour. Students are required to take 2 courses each semester and complete the program in a span of 3 years.
University of Massachusetts-Amherst
cost-effective ONLINE DOCTOR OF NURSING PRACTICE (DNP) degree
This flagship campus of the University of Massachusetts is committed to continuing to be one of the most outstanding public research universities recognized by the Carnegie Foundation. University of Massachusetts- Amherst (UMass) is located close to the picturesque Pioneer Valley of Western Massachusetts with over 30,000 students enrolled in its 239 academic programs.
Prospective students can expect an inexpensive tuition rate for online programs like the Doctor of Nursing Practice (DNP) which charges only $750 per credit. That means students only pay for as low as $27,000 in total, depending on the credits taken. DNP's curriculum is all offered online and is earned after completing 36-88 credits. The program is accredited by the Commission on Collegiate Nursing Education (CCNE) is one of the top-ranked in online education.
Northwestern State University of Louisiana
affordable ONLINE DOCTOR OF EDUCATION IN ADULT LEARNING AND DEVELOPMENT degree program
The Northwestern State University of Louisiana traces its roots back in 1884 established as a normal college for teacher's training and preparation Natchitoches, Louisiana. 134 years later, NSU grew and has expanded with other satellite locations in Shreveport, Alexandria and Fort Polk. It prides itself as one of the only six colleges to send students in NASA's Joint Venture Program for research in the shuttle mission in 1996.
NSU's Online Learning features a wide selection of affordable undergraduate, master's, certificate, and specialist programs. Online students rely on affordability and convenience. They do not pay any out-of-state fees and tuition costs are at a flat rate. A degree in Doctor of Education in Adult Learning and Development lets you choose from either of its two specializations (Community College Leadership and Adult Learning and Workforce Development) at a rate of only $475 per credit. What's even better is that online programs can be taken through their fast-track classes.
The University of Louisiana at Monroe
cheapest ONLINE DOCTOR OF EDUCATION IN CURRICULUM AND INSTRUCTION degree
The University of Louisiana at Monroe (ULM) is a unit of the University of Louisiana System and was originally founded as Ouachita Parish Junior College in 1931. After several name changes, ULM has expanded its programs including the addition of doctoral programs in 1969. Multiple offerings from the fields of Arts, Education, Business, Health Sciences, and Pharmacy are available both online and on-campus.
Online education at the University of Louisiana at Monroe has 35 programs that are offered completely online. Among its accelerated and low-cost programs is the Doctor of Education, Curriculum & Instruction. This extensive program consists of courses that can be taken in 8-week sessions and you can earn the degree for a total of $30,000 in as fast as 24 months. Students must achieve 60 credit hours to graduate.
The University of North Carolina at Greensboro
least expensive ONLINE DOCTOR OF EDUCATION IN KINESIOLOGY degree
The University of North Carolina at Greensboro (UNCG), a public, coeducational research university is considered as the largest university in the Piedmont Triad. Its student body counts more than 19,000 Spartans enlisted in its 82 undergraduate majors, 74 master's programs, and 32 doctoral programs. UNCG is a learner-centered university with academic schools in the areas of arts and sciences, education, business and economics, health sciences, and was one of the first schools that introduce Nanoscience and Nanoengineering.
UNCG Online is dedicated to giving world-class education through its innovative curriculum design and experiential learning. If you're an NC resident practitioner with 3-year experience and interested in getting a Doctor of Education in Kinesiology, a tuition rate of only $301.21 per credit hour is needed, which is a lot lower than on-campus rates. Full-time students can complete this program in 4 years with 54 credit hours and a dissertation.
Affordable Doctorate Programs
Old Dominion University
cheap ONLINE DOCTOR OF PHILOSOPHY IN INSTRUCTIONAL DESIGN & TECHNOLOGY degree program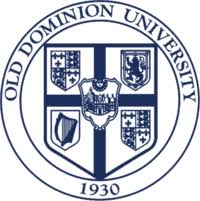 Located in Norfolk, Virginia, Old Dominion University serves more than 24,000 students and is proud to be one of the largest universities in the state. With its 8 academic colleges, the ODU offers more than 150 programs that the Monarchs can choose from. ODU prides itself as among the first-rate doctoral universities recognized by the Carnegie Classification of Higher Education.
Its Distance Learning is composed of 100 programs and one of them is the Doctor of Philosophy in Instructional Design & Technology. Students participate in scheduled meetings every day and must keep an eye on the academic calendar. Rates per credit hour range from $523 to $568 depending on residency, which is one of the lowest tuition rates for online programs. A master's degree is required.
University of Northern Colorado
most affordable ONLINE SPECIAL EDUCATION DOCTORATE degree
University of Northern Colorado (UNC), as a normal state college, has built its reputation as a leader in teacher education since 1889. In 1935, it got its university status to recognize the expansion of the programs more particularly the higher education programs. Now, UNC is a public doctoral research university that serves more than 13,000 diverse students with 63% taking up graduate programs.
Its Extended Campus offers several programs in 17 areas of study with a flat rate of $630 per credit unit for both in-state and out-of-state students. You can start any term with its doctorate program in Special Education. The program is fully-online and full-time learners can work together with their mentors in three 16-week courses finishing in 3 years.
Liberty University
cheap ONLINE DOCTOR OF BUSINESS ADMINISTRATION degree program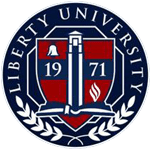 Built on a solid Christian foundation, Liberty University was founded as a liberal arts university in 1971 with 15,000 students enrolled. Now, the university operates with a student body of over 100,000 coming from all parts of the nation and more than 80 countries, making it the largest non-profit institution in the country. Learners can choose from over 600 programs both delivered in-seat and online.
Its distance education started in 1985 and is now known as Liberty University Online providing classes that last up to 8 weeks giving learners the freedom on how they want to study. Doctoral and post-graduate studies come in 7 schools. The School of Business offers one of the cheapest doctorate programs in Business Administration with 13 options for concentration, completely online for only $595 per credit.
The University of Tennessee-Knoxville
affordable ONLINE DOCTOR OF SOCIAL WORK (DSW) IN CLINICAL PRACTICE AND LEADERSHIP degree program
As the flagship of the Tennessee university system, The University of Tennessee carries the title of being the oldest institution for higher education. It was established in the year 1794, prior to Tennessee becoming a state. The University of Tennessee provides 900 programs of study in its 11 colleges and many of which are graduate programs.
The Doctor of Social Work Degree (DSW) in Clinical Practice & Leadership Program is an intensive and advanced offering which is the only one of its kind in this university. The College of Social Work sees the need for the program in this field to enable graduates to develop advanced professional skills without having to leave their careers. For only $626 a credit, students can practice clinical research and leadership and finish with a total of 48 credit hours to earn the degree.
Affordable Doctorate Programs
Wilmington University
cost-effective ONLINE DOCTOR OF NURSING PRACTICE (D.N.P.) WITH ADVANCED CONCENTRATION degree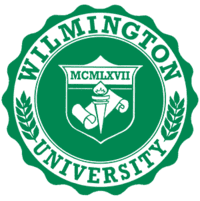 Based in New Castle, Delaware, Wilmington University is a private and doctoral research institution that started out as Wilmington College founded by Dr. Donald Ross in 1968. Wilmington University guarantees low tuition rates to it almost 21,000 students enrolled in career-focused programs. The institution has additional sites throughout Delaware and other states like Maryland and New Jersey.
Learners working toward a doctorate degree through an online format can focus on Doctor of Nursing Practice (DNP) with Advanced Concentration. The DNP program imparts experiential learning without having to require students any campus residency. For only $632 per credit hour, you can finish 33 credits and engage in practice-leadership learning. Learners are also expected to accomplish goals in advanced leadership skills and be able to apply it in their clinical practice.
University of Michigan-Flint
cheap ONLINE DOCTOR OF NURSING PRACTICE degree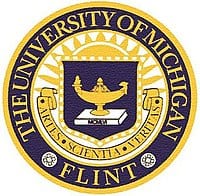 The University of Michigan-Flint grew from a junior college offering liberal arts, business, and science programs for a bachelor's degree to becoming a four-year institution in 1964 with over 100-degree and certificate programs. Today, UM-Flint enrolls over 7,000 students including international students from 40 countries. Its in-demand degrees include undergraduate, masters, and doctorate.
The University of Michigan-Flint offers an online Doctor of Nursing Practice with the option to concentrate on areas like Adult-Gerontology, Family Nurse Practitioner, Psychiatric Mental Health, and more. UM-Flint offers one of the best-value programs, especially for online students. The tuition rate per credit unit starts at $604 and with a wide array of financial aid and scholarships.
University of Missouri
affordable ONLINE DOCTOR OF PHILOSOPHY IN HUMAN ENVIRONMENTAL SCIENCES degree
The University of Missouri (or better known as Mizzou) is one of the top public research universities in the west. As the flagship of the University of Missouri System, Mizzou stands as the largest university in the state enrolling more than 30,000 students through its 19 schools and colleges including medical school, veterinary school, and law school.
Mizzou Online is composed of 100 programs for students preparing for self-based or semester-based courses. This program puts a spin among the ones on our list. A Doctor of Philosophy in Human Environmental Sciences with an emphasis in Architectural Studies program is offered 100% online with only $652.67 for its tuition and fees per credit hour. Complete 72 credits and acquire knowledge and skills in advanced architectural and interior design research.
Hampton University
inexpensive ONLINE Ph.D. IN NURSING degree program
With a strong and rich history, Hampton University (Hampton U) opened its doors as the first black college in 1868 located in Hampton, Virginia, named Hampton Normal and Agricultural Institute, welcoming and granting education to freedmen. It currently offers 50 majors, 26 master's programs, and 7 doctorate programs. It is duly accredited by the Commission on Colleges of the Southern Association of Colleges and Schools.
Hampton U delivers distance education through Hampton U Online with a certificate, associate, bachelor's, masters, and doctoral offerings in several areas of study. Prospective students who have finished a master's level in nursing are qualified for an online Ph.D. in Nursing with a specialization in Family and family-related research. The doctorate program requires 48 credit hours and offers $695 per credit.
Central Michigan University
low-cost ONLINE DOCTOR OF EDUCATION IN EDUCATIONAL TECHNOLOGY degree
Situated in Mount Pleasant, Michigan, Central Michigan University has grown from having 31 students in 1892 as a Normal School and Business Institute to serving 23,000 students in the present. Its offerings have also grown into comprehensive ones. In addition to 300 academic on-campus programs for the undergraduate, master's, and doctoral levels, CMU Global Campus offers online programs with more than 9,000 students enrolled.
The school's Doctor of Education in Educational Technology requires 54 credit hours. The program prepares the student in a wide range of career areas in K-12 schools, community colleges, and 4-year colleges as an online curriculum specialist, educational developer, instructional designer, and more. Students work together with the faculty and other students for full online coursework. Tuition and fee per credit unit are only at $711.
Arizona State University
reasonably priced ONLINE DOCTOR OF EDUCATION IN LEADERSHIP AND INNOVATION degree program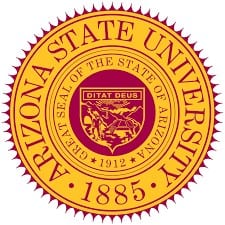 Established in 1885, Arizona State University started out as the Territorial Normal School and has expanded and advanced into a public metropolitan research university with five campuses spanning Phoenix, Arizona for over a century. Its annual economic impact to Arizona has reached $4.3billion in total. ASU has been consistently in the top 10 in the nation for total research expenditures and stands as the largest public university in the US.
To earn an online doctorate degree in Education in Leadership & Innovation, students take courses in 7.5 weeks and must complete a total of 90 credit hours. Each credit hour costs $755 and applicants must have a master's degree from any regionally accredited institution. This degree gives quality education and great career opportunities without having learners pay a hefty price.
Texas Tech University
low-cost ONLINE DOCTOR OF PHILOSOPHY IN SPECIAL EDUCATION degree
Another classified in the "Very High Research Activity" category by the Carnegie Classification of Institutions of Higher Education on our list is Texas Tech University or also known as Texas Tech, located in Lubbock, Texas. Texas Tech is the flagship of the Texas Tech University System and is one of the largest universities in Texas with a student body of almost 40,000. It holds 60 research centers/institutes and offers inexpensive and flexible programs for Worldwide eLearning.
Among its 11 online doctorate programs, only 6 are offered 100% online. The Doctor of Philosophy in Special Education has an estimated cost of less than $300 for a tuition rate that follows the same schedule with the on-campus programs with coursework completed fully-online. A master's degree is needed and students have to finish 90 credits to earn this degree
Affordable Doctorate Programs
Temple University
cheapest ONLINE DOCTOR OF ATHLETIC TRAINING degree
Admitting more than 40,000 students in its main campus in North Philadelphia, Pennsylvania and at its locations worldwide including Temple University Japan and Temple University Rome, Temple University was chartered in 1888 led by a celebrated Baptist minister named Russell Conwell. Temple University is labeled as R1 Research University and provides 500 academic programs in different schools and colleges.
The university lets you "take charge" of your education without sacrificing your careers with the help of their distance education at Temple Online. Doctorate programs in the fields of athletic training and occupational therapy are offered completely online for $975 per credit hour. Students take coursework by means of both synchronous and asynchronous methods in 6 and 15-week sessions and get to collaborate and work together with professional athletic trainers all over the country and worldwide.
Trident University International
reasonably priced ONLINE DOCTOR OF PHILOSOPHY IN HEALTH SCIENCES degree
Headquartered in Cypress, California, this online for-profit university boasts of its unique approach to online learning through its program called EdActive™ Learning. At Trident University International, all programs are delivered entirely online and grants certificate, associate, bachelor's, masters and doctoral programs. It is proud to be the first 100% online university regionally WASC Senior College and University Commission (WSCUC).
Its Ph.D. in Health Sciences program challenges students to choose an emphasis area between Global Health and Health Policy Administration and requires them to take 5 research method courses, 2 theory courses, and develop a dissertation by completing 700-course series. The tuition rate per credit is at $990.
North Carolina A & T State University
cost-effective DOCTOR OF PHILOSOPHY IN LEADERSHIP STUDIES online degree
North Carolina A & T State University has been around for 128 years and its strong history dates back when men and women of color in the state of North Carolina were first admitted in an agricultural and mechanical college. It was in 1925 when expansion and added degree programs in Nursing and Master of Science were granted. Today, the university provides programs from various fields including Nanoscience and Nanoengineering.
Professionals who want to gain more knowledge from an interdisciplinary program without having to take trips to the campus can enroll in North Carolina A&T's online program— Doctor of Philosophy in Leadership Studies. For only $233/credit hour (for in-state students) or $853/credit hour (for out-of-state students), 12 hours for dissertation research, and 42 hours of coursework, you can earn this doctorate degree and excel in careers as Secondary Educator, Researcher, and Consultant.
Murray State University
inexpensive ONLINE DOCTOR OF ARTS IN ENGLISH PEDAGOGY degree
In 1922 Murray State University (MSU) was founded as an answer to the increasing need for schools with a teacher training curriculum in Murray, Kentucky. Three years after, the school changed its name and started operating as a four-year university. MSU offerings are comprised of 11 associate, 64 bachelor, and 42 master and specialist programs. MSU is accredited by the Southern Association of Colleges and Schools Commission on Colleges Commission on Colleges (SACSCOC).
Gain expertise in the field of Doctor of Arts in English Pedagogy without any on-campus attendance. It is one of the only 3 doctoral programs available online where students are given a maximum of 8 years to complete the requirements. Students can earn this degree after 48 hours of coursework in as little as 3 years and only pay for $644 per credit hour.
Kansas State University
affordable ONLINE DOCTOR OF PHILOSOPHY IN ADULT LEARNING AND LEADERSHIP degree
A land-grant university based in Manhattan, Kansas (The Little Apple) and known as the first institution for higher education in the state, Kansas State University has continued to administer academic programs and cutting-edge research through its 9 colleges. For 155 years, the university has carried through its responsibilities as a top-class public research university.
Many years before the internet was born, Kansas State Global Campus has come up with distance education to help working professionals achieve their goals for high learning. One of KSU's inexpensive online doctorate programs is the Ph.D. in Adult Learning and Leadership. One credit hour only costs $567.90. This program gives students the freedom to select their own elective course and specialization and work closely with their advisors.
Keiser University
the cheapest DOCTOR OF BUSINESS ADMINISTRATION online degree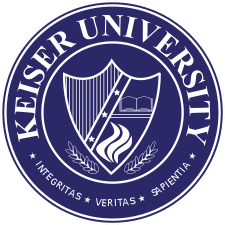 Regionally accredited by the Southern Association of Colleges and Schools, Keiser University, a non-profit institution, is also a member of the Independent Colleges and Universities of Florida. In addition to its main campus is in Fort Lauderdale, Keiser University has campuses in 18 areas of Florida. Small size classes, hands-on approach, and flexibility are some of the qualities Keiser University dominates.
Keiser University's affordable online doctoral program in Business Administration helps students develop competency and high-level analytical skills in today's global business environment. For a total of approximately $25,000 tuition, you can earn this degree and increase your professional opportunities.
Indiana State University
low-cost ONLINE DOCTOR OF NURSING PRACTICE DNP degree program
Indiana State University (ISU) is a public university founded by Indiana General Assembly in 1865. Located in Terre Haute, Indiana, ISU is classified by the Carnegie Classification of Institutions of Higher Education as a Doctoral/Research University. It started out as a school for elementary and high school teachers but over time, Indiana State University has gone through several changes, upgrades, and challenges. In the present, the university offers 100 on-campus undergraduate programs and more than 70 undergraduate and graduate online programs. Indiana State University has been continuously accredited by The Higher Learning Commission since 1915.
Future Indiana State University students who work in the nursing profession can take advantage of the doctorate program in Nursing Practice with an affordable tuition rate of $410-527 per credit hour. This online program helps nurses prepare for the highest level of practice roles in clinical and leadership skills. Students need to finish 39 credit hours without any dissertation to earn the degree and are expected to complete a DNP scholarly project based on their individual expertise and interests.
Frequently Asked Questions About Affordable Doctorate Programs
What is the cheapest online doctorate?
While most doctorate programs can be pricey, some of the most reasonable tuition costs are in the fields of Business Administration, Human Resources, Education, Nursing, and Marketing.
What are the advantages of earning an Online Doctorate Degree?
Having a doctoral degree does not only lead you to high potential earnings but also contributes to building strong critical thinking, analytical, and leadership skills useful in many industries and even in research sectors. Doctoral degrees offer the best career paths than any other degree. Doctorate holders get qualified in the highest positions in flexible and various fields. Earning a doctorate degree through a traditional program at times discourages students to continue with their careers while studying, but with online programs, students are able to tackle more commitments thus obtaining work-life balance. Many doctorate programs expose and let you work with colleagues in the same and different networks, this helps you build more connections needed in the future.
How long will it take to complete an Online Doctorate Degree program?
Completion of online doctorate programs would greatly depend on the university, program, or field of study and its discipline. While the average number of years to complete a traditional doctorate program is 8 years, certain accredited schools grant doctorate degrees in as little as 4 years or lower. These are often called accelerated programs. Still, factors like research, your schedule, and time assigned for coursework affect the length of the program.
Do Online Doctorate Degree programs provide financial aid options to students?
A good deal of colleges offers financial aid to full-time students of online doctorate programs and there is no difference in the application, requirements, or qualification with on-campus programs. Generally, doctorate students can take advantage of student loans, assistantships, and scholarships. Also, many corporations/ companies provide support for their employees who decide on embarking on a doctorate and help finance students' tuition and scholarly expenses.