People, today, juggle more responsibilities with seemingly less time than ever before. At the same time, education, at some level, is essential for finding a good job. Not everyone needs a college degree, however. Fast online certificate programs fit this bill! Online learning offers excellent opportunities to acquire needed specialized certification that is fast and cost-effective.
Covid-19 has greatly increased demand and opportunity for online study. While waiting for a vaccine and spending more time at home, now is the perfect time to gain new skills and grab a competitive edge in your current or future employment. If time is in short supply look no further. In this list, you'll discover the 30 Fastest Online Certificate Programs in 2021.
Recommended Schools
Our list outlines the 30 schools all over the United States that offer the fastest online certificate programs in 2021. To put together this list, we considered each institution's certificate programs of focus, their instructional approach for skills development and enhancement, and the accessibility and reliability of their online learning platforms. To ensure accuracy, we gathered all the information from the each of the schools' official websites.
Ashworth College
Ashworth College offers a range of accredited online certificate programs to expand your knowledge and enhance your practical skills in your selected area of discipline.
Ashworth's Career Certificate program options include Advanced Medical Coding, Automotive Automatic Transmissions, Automotive Engine Performance, Automotive HVAC, Automotive Manual Drive Trains, Child Development Associate (CDA), Electronic Medical Records, HIPAA Compliance, Medical Billing, Medical Office Assistant: Admin Procedures, Medical Office Receptionist, Medical Terminology, Medical Transcription Fundamentals, Real Estate Law, and Sterile Compounding. All of these options let you gain entry into the fastest-growing industries. Get information on Ashworth College's fastest online certificate programs here.
Barton Community College
You can access a diverse group of online certificate programs at Barton Community College. All students have access to an academic advisor through the BARTonline platform. Enroll in Business Management and Leadership, Child Development, Dietary Manager, Medical Coding, Emergency Management or Homeland Security, and Occupational Safety and Health. Online certificate students at Barton Community College may choose to start their term in any of the 15 sessions throughout the year. Complete BCC's online certificate programs in as early as 16 to 59 hours.
Earn relevant real-world skills and improve your employability skills by enrolling in Barton Community College's Career Technical Education.

Capella University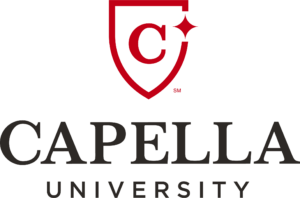 Capella University commits to extend access to high-quality certificate programs, among others, to help adults "maximize their personal and professional potential" Certificate programs offered include Business, Counseling, Health Sciences, Nursing, and Psychology. . You can take individual courses when you enroll in Capella University's Online Certificates & Individual Courses.

Central Texas College
A certificate degree from Central Texas College (CTC) allows students to obtain the skills required in science and the arts, hospitality, and automotive fields. Within several of the Associate of Applied Science degrees offered at CTC are certificates of completion that take less than two years to obtain.
CTC has established its Career and Technology Education program comprised of courses that are combined with hands-on education and training. The school's online certificate programs emphasize the field of study so that those who complete the program gain employment while working to earn a degree.

Coastline Community College
Coastline College, a champion provider of online education, focuses on adult learners with fast online certificate programs in Accounting, Digital Media Design, Business, Human Services, Office Technology, and Emergency Management/Homeland Security, to name a few. These are some of the more than 30 online certificate programs offered online by the school.
Online Certificate Programs usually take 16 weeks to finish. The time you spend in the program, however, will significantly depend on your willingness to put in the extra work. Complete your coursework through the college's Canvas learning management system at your most convenient time. You also have access to tutoring sessions. Be a part of Coastline College and experience a nationally respected education.

Collin County Community College District
Collin College offers fully online, blended, and hybrid classes where you can earn online associate and certificate degrees. Through the online platform, the college delivers various courses and programs to students nationwide.
The college offers certificates of completion in 16 different areas. Choose from popular programs including, Liberal Arts and Sciences, General Studies and Humanities, Health Professions and Related Programs, and Business, Management, Marketing, and Related Support Services. All these programs are technically and professionally focused. There are four types of certificate programs available in Collin County: level 1 certificate, level 2 certification, an occupational skills award, and an enhanced skills certificate.
Level 1 certificate is completed after 15 to 42 credit hours while Level 2 certificate requires 30 to 51 credit hours. An Occupational Skills Award is given after completion of 9 to 14 credit hours. This type of certificate is only locally recognized, which is a good start for those looking for local employment. Lastly, the Enhanced Skills Certificate consists of 6 to 12 credits, which requires prior completion of an associate degree. Associate degree holders take this type of certificate degree to gain advanced technical proficiency in a specific area. Earn a certificate degree in a year or less.
Cornell University
Cornell University is the only Ivy League school offering online classes. The University's online certificate programs include, among others, New Media Marketing for the Hospitality Professional, Executive Leadership for Healthcare Professionals, Hotel Revenue Management, and Strategic Leadership for Hospitality Professional with Focus on Financial Revenue Management. These programs are designed for working professionals looking for career advancement.
Students are assured that the same level of education is provided through Cornell's online courses.

Dallas Baptist University
Dallas Baptist University (DBU) is known for catering to small online class sizes handled by expert instructors, and high-quality education. DBU offers undergraduate certificate programs in Business Communication, Health Care Management, Information Systems and Technology, and Marketing Practices. The university also provides Advance (Graduate) Certificates in Children's Ministry Leadership, Christian School Administration, Conflict Resolution, Curriculum and Instruction, Discipleship, Distance Learning, East Asian Studies, Health Care Management, Lay Leadership for Education or Sports Ministries, and Worship Studies, among others.
The certificate programs are offered 100% online and are perfect for working adults who are seeking Christian-based education. Applicants must submit a letter of intent, addressed to the university.

Drexel University
When you enroll at Drexel University, you will have access to over 45 online certificate courses. All online classes are taught by nationally recognized, tenured professors and lecturers to ensure consistent curricula. The university emphasizes connecting peers and building long-term professional connections for the real world through the online forum.
Drexel's online certificate or graduate certificate programs include Behavioral Health, Business, Clinical Research, Computer Science, Criminal Justice, Education, Engineering, Legal Studies, Medicine, Nursing & Health Professions, Psychology, Public Health, Sports, and Technology.

Emerson College
Emerson College offers online certificate programs with self-guided courses, allowing for greater flexibility. The Philadelphia-based school provides high-quality, low-cost certificate programs in Data Analytics for Marketing, Digital Content Management, Digital Marketing, and Public Relations. Earned credits from online certificate programs can be transferred towards the master's programs. Alternatively, there are Noncredit Certificates offered through Professional Studies. Screenwriting certificate classes are available online.
Upon obtaining a certificate, students can opt to continue to earn a full degree program.

Fort Hays State University
At Fort Hay State University (FHSU) in Hays, Kansas, certificate programs are offered in various disciplines including Allied Health, Applied Business Studies, Criminal Justice, Economics, Finance, and Accounting, Geosciences, Health and Human Performance, Informatics, International Studies, Leadership Studies, Management, Nursing, Philosophy, Psychology, Political Science, Sociology, and Sustainability.
The admission follows a standard process, requiring an application, official high school, or college transcripts. Certificate programs consist of 9 to 16 credit hours. Classes are delivered through video recordings, guided study, and are all entirely online. Following the same on-campus coursework, online certificates are equally valuable.

Herzing University
Herzing University is an accredited, on-campus and online institution offering over 30 career-focused, flexible distance learning program options through its Career Programs. The school's fast online certificates include Healthcare, Business, Technology, Public Safety, and Legal Studies. Learn more about the university and the programs from their website. Request more information on the application process, requirements, and financial aid opportunities.

Hutchinson Community College
In Hutchinson Community College (HCC), you can earn an online certificate degree in as fast as 33 credit hours. HCC offers a variety of online certificate programs, and each term begins every month. You will have enough opportunities to enroll. The same syllabus is used in both on-campus lectures and online. However, some classes will require that exams or other coursework be proctored.
Enroll in the areas of Early Childhood Education, Medical Transcription, IT in Healthcare, Business Technologies, Accounting or Office Support, Healthcare Coding Specialist, Paralegal and Pharmacy Technician and earn a certificate degree online. If you choose to enroll Healthcare Coding Specialist certificate program, you are required to complete 45 credit hours of exams and online coursework. While a Pharmacy Technician certificate only requires 33 credit hours. Depending on the program of your choice, you can earn a certificate degree in less than a year.

Indiana University-Bloomington
Professionals looking for practical ways of supplementing their resume should consider earning online undergraduate or graduate certificates from Indiana University-Bloomington. Aside from the convenience of an online degree, at IU Online, you have the flexibility and freedom to choose from over 120 online courses. Most programs are delivered entirely online, while a few includes on-campus visits and requirements.
IU Online runs undergraduate and graduate certificate programs in the areas of Business, Computing and Technology, Design, Education, Health and Health Sciences, Humanities, Informatics, Labor Studies, Mathematics, Music, Philanthropy, Physical Education and Tourism Management, Public Affairs and Administration, and Public Health. A full resource center is available to adult distance learners to assist during the transition period. Check out the IU Online's admission requirements.

Ivy Tech Community College
Ivy Tech Community College might have a small campus, but it is the only community college in the state of Indiana that offers over 1,000 online classes in 150 areas. It provides ten online certificate programs that can be completed entirely online. There are three hybrid programs which require face-to-face interaction on top of online instructions and assignments. Hybrid programs are available for Paralegal Studies, Early Childhood Education and Human Services.
Gain a certificate degree in Business Administration, Cybersecurity, Database Management and Administration, Entrepreneurship, Informatics, Information Technology Support, Software Development, Manufacturing Production and Operations, and General Education Core and Supply Chain Management or Logistics. You can complete the program in as early as four months when you attend class full time. Working adults can complete the same program in a year or less. Online class sizes are kept to a minimum to deliver better academic results.
Lone Star College

Lone Star College (LSC) is the leading and the largest provider of higher education in Houston. It is also the fastest-growing community college in the country. LSC is a prime institution offering certificate programs and accepting credit transfers.
The online certificate programs offered by Lone Star College include Business and Professional Services, Administrative Services, Business Administration, Computer Programming and Associate of Arts in Teaching (AAT). These programs are specialized and highly technical. Students who complete various certifications can comply their earned credits toward earning an associate degree.
If you want a faster way to join the workforce, you can opt to take the "FastTrack" non-credit programs. Upon completion of a Workforce Degree, you will earn an industry training certificate, a requirement to enter entry-level and highly-technical jobs. Once you decide to enroll, all your queries will be addressed during the online orientation session. Get acquainted with the platform and your course syllabus.
Recommended Schools

Mississippi Gulf Coast Community College
Mississippi Gulf Coast Community College (MGCCC) offers practical education options to both new and continuing students. Online certificate programs provide for a faster and cheaper alternative for those who are unable to pursue an associate or undergraduate degree. Earn quick certification in various areas of discipline such as Agriculture, Constructions, Manufacturing, Arts & Humanities, Business, Education, Healthcare, Hospitality & Human Services, Public Safety Administration, and in Science Technology, Engineering, Mathematics.
The MGCCC offers 350 online courses, but a joint initiative with Mississippi Virtual Community College Consortium has expanded their course offerings to nearly 3,000The Workforce Investment Opportunity Act (WIOA) allows MGCCC to help unemployed youth and adults through with job and life skills training and short courses.

Nashville State and Community College
In Nashville State and Community College, students have the choice among 16 different fields for fast certificate programs that you will get in less than a year. Among the popular programs are Liberal Arts and Sciences, General Studies and Humanities, Health Professions and Related Programs, and Business, Management, Marketing, and Related Support Services.

New York Institute of Finance
Excel in the challenging field of Finance by earning Professional Certificates & Designations from the New York Institute of Finance (NYIF). Employing the best training practices, NYIF help students gain an in-depth understanding of the core concepts in financial theory and the trends in financial markets. Earn a certificate in Introductory, Professional, Advanced, or Designation levels.
Earn a certificate in Chartered Financial Risk Engineer Designation in 10 months, Chartered Investment Banking Analyst Designation in 5 weeks, as well as in Financial Data Science, Brokerage Operations Professional Certificate, Data Analysis and Programming for Finance, and Enterprise Solutions. The popular certification classes are Risk Management Professional certificate class, Introduction to Supply Chain Finance, and Portfolio Management Professional certificate class.

Pennsylvania State University-World Campus
Penn State World Campus offers fast online undergraduate certificate degrees in Adult Development and Aging Services, Children, Youth, and Family Services, Digital Arts, Diversity Studies, Earth Sustainability, Enterprise Resource Planning Certificate with SAP, Financial Planning, Nursing Forensics, and Labor Studies and Employment Relations.
The highly regarded academic institution also offers 50 graduate-level certificates both for graduate and post-baccalaureate certifications. The diverse program offerings give you more career opportunities.

Penn Foster
At Penn Foster Career School you can gain sought-after skills that will elevate you in today's employment landscape. Among the online certification courses offered are Accounting Essentials, Anatomy and Physiology, AutoCAD Essentials, Automotive HVAC Essentials, Automotive Transmissions Essentials, Fitness and Nutrition, Forensic Computer Examiner, Gourmet Cooking, Green Building Practices, and LexisNexis.
Penn Foster Career School's fast online certificate programs are designed to complement the needs and schedule busy adults, with training that is delivered by tenured instructors.

Purdue Global University
Typically completed in a year or less, an online certificate from Purdue Global University will surely aid you in advancing your current employment status. The coursework in each of the 30 online certificate degrees is designed to develop specialized skills and delivered through state-of-the-art online training. Purdue Global offers fast certificate programs in Nursing, Social and Behavioral Sciences, Information Technology, Criminal Justice, and Business. You can expect one-on-one monitoring and support from competent online instructors.

Rio Salado College
Rio Salado College students can choose between a fast Certificate of Completion and an Academic Certificate as a first step in enhancing their professional career. Certificate programs in Accounting, Early Childhood Education, Mobile Apps Programming, Human Development, Language and Literary Culture of the USA, and Insurance Studies are available online.
An impressive feature that Rio Salado College offers is the choice for a language course. Typically, a certificate course may be completed between 16 and 21 credit hours.

San Joaquin Delta College
In San Joaquin Delta College, you can earn an online certificate in 35 different areas that make up the college's 170 certificate programs. The areas of study include business administration, culinary arts, electrical technology, engineering, graphic arts, and photography. Requirements vary from one program to another, especially regarding credit hours.
The office of Student Services offers 24/7 live tutoring in, among others, English composition and Math.

Southern New Hampshire University
Southern New Hampshire University (SNHU) runs an extensive array of online certificate programs in both undergraduate and graduate levels. An undergraduate certificate could be the fastest way for you to earn a certification, while a graduate certificate provides an opportunity to gain a new skill to complement career advancement or shift to a field of specialization.
SNHU's online undergraduate certificate programs include Accounting, Human Resource Management. Meanwhile, Advanced Counterterrorism & Homeland Security, Athletic Administration, Finance, Forensic Accounting & Fraud Examination, Marketing, and Social Media Marketing graduate certificates are offered.

University of California – Los Angeles
The University of California-Los Angeles (UCLA) is one of the premier universities in the country offering over 60 online certificate programs. Professionals have the opportunity to pursue a certification in various disciplines, such as business studies, humanities, education, entertainment studies, and engineering & technology.
Earn an online certificate in Applied Behavioral Analysis, Architecture & Interior Design, Business & Management, Design & Arts, Parent Education & Training, Credit Analysis & Management or Writing & Journalism. Program duration is usually between 9 and 12 months.

University of South Florida – Main Campus
The University of South Florida (USF) offers graduate certificates that are fully online and requires intensive coursework. Most of these rigorous programs, however, offer accelerated completion and take between 1 to 2 years to finish, depending on the student's learning pace and acceptable transfer credits.
Among fast online certification programs' areas of focus are behavioral counseling, community engagement, crime investigation or cybersecurity, engineering and technology, and education. These certification programs, which receive the highest enrollees in each term or academic year, require a previously earned undergraduate degree from an accredited institution.

University of Washington-Seattle
The University of Washington (UW) offers more than 50 online certificates through its Professional and Continuing Education programs for busy adults. Program duration varies, but most of them take anywhere from 4 to15 months to be completed.
Pursue certification in the social sciences, humanities, and liberal arts through UW's novel and user-friendly e-learning software. Expect practical and fully online curriculum and earn a certificate in Applied Animal Behavior, Applied Biostatistics, Basic Bioscience, Business Intelligence, Cloud Data Management & Analytics, C++ Analytics, Cybersecurity, Gerontology, and Drug Discovery & Design.

Walden University
Accredited by The Higher Learning Commission, Walden University offers 58 fast online certificate programs in the areas of Business and Management, Communication and New Media, Criminal Justice and Emergency Management, Education, Information Technology, Nursing, Psychology and Counseling, Public Health and Health Services, Public Policy and Administration, and Social Work and Human Services.
Walden University's academic office is in Minneapolis, Minnesota.

Williston State College
A public community college in North Dakota, Williston State College offers various certification programs. The college's fast online certification programs are specially designed to better prepare students for the workforce, particularly in Medical Coding, Accounting, Business, Massage Therapy, Nutrition. Students may also opt for the completion certificate program in Nursing and Pharmacology. Some certification programs and course offerings require on-campus visits and practical internships.
What are some quick certification programs?
In general, certification can be accomplished the quickest in the field of healthcare, such as needed as a Physical Therapy Assistant, Phlebotomy Tech, or Surgical Tech. Also, quick certificate programs can be earned in Web Development, Carpentry, Electrician, or Flight Attendant, or Welding, plus many more depending on your interests.
Why should I invest in a certificate program?
A micro-credential, such as a certificate from an accredited online institution, is a step towards gaining a competitive edge in your chosen field. An academic certificate is ideal if you are looking into a specific, technical and practical knowledge and skill. Unlike a 4-year undergraduate degree, certificates offer a focused curriculum that balances theory and practice with an emphasis on real-world experience.
A certificate lets you quickly improve your transferable skills, gain practical training, or take on an alternate career. A certification also takes less time to finish and requires significantly less money than an undergraduate or graduate degree program.
What academic level is required for a certificate program?
Most online certificate programs do not require a bachelor's degree because they are designed to help undergraduate working adults gain additional credentials and training to increase employability. There are more advanced courses, including graduate-level and post-baccalaureate certificates, that would you require students to be college or doctoral degree holders for admission. Ultimately, depending on your academic proficiency and background, there is a certificate program that will suit the demands of any job.
Is a certificate program right for me?
The answer depends on your career goals and your chosen field. If you are in a more technical industry, a certificate might be right for you. New knowledge and an advanced set of skills can be beneficial for your career advancement. However, if you are looking into entering the managerial level, you should opt for a traditional degree. Research job prospects so that you are better informed and prepared to make a smart decision.