About 6.3 million students in college find that finishing an online degree is the easiest and fastest way to earn a degree. Although the online platform does not simplify the learning curve, it gives the students the flexibility to learn at their own pace. Virtual learning is also easier for many students because it costs less and demands less of their time. The year 2020 and the Covid-19 pandemic have brought this concept home. Though certain frustrations have arisen from students being forced to finish the academic year online, established online programs and the students attending them continued as normal. Other students are now turning to these programs because of the convenience of living at home or cutting down on travel time as well as completing the coursework on their own schedule.
Online programs allow students to earn a degree from practically any academic institution without having to leave home. Online students can attend college or university between jobs without being physically distant from family or adjusting to a new environment. Moreover, students who earned their degrees online still get the same return of investment as they would in a brick-and-mortar academic setting.
The return on investment is also comparable for quick and easy online degrees on one hand and online degrees that require more academic rigor and time. For one thing, most schools don't make the difference between their on-campus and online degree programs on their diplomas. For another thing, most employers look at the applicant's degree, work experience and performance potential in their hiring decisions. The level of ease and quickness with which the degree was obtained is of secondary importance for as long as it was from an accredited school.
What is the easiest online college degree? There's no right or wrong answer since the level of ease in earning a college degree is dependent on every individual's intelligence, passion and drive. What may be easy to you may not be easy to Tom, Dick and Harry!
Fortunately, online degree programs offer an array of options that allows every individual to find something that will come fairly easy to him or her. Less intensive subjects such as the arts, social sciences, and humanities may be more appealing to adult learners and busy professionals than STEM majors requiring intensive learning and a longer completion period.
Most of today's adult learners find that opting for an online degree program offers unmatched convenience. Although no degree program is easy, these students have the liberty to choose one of the easiest online degree program that many colleges and universities across the United States are offering.
QUICK LINKS
Check this out: 30 Easiest Online Bachelor's Degree Programs and 30 Fastest Online Degree Programs
Interested in pursuing a graduate degree: 30 Easiest Online Master's Degree Programs
********************
Top 5 Easiest Degrees to Earn in 2021:

ASSOCIATE DEGREE

General Studies
Liberal Arts
English
Childcare & Education
Communications
***

BACHELOR'S DEGREE

Computer Science
Business Administration
Education
Nursing
Accounting
***

MASTER'S DEGREE

Liberal Studies
Business Administration
Healthcare Administration
Health Education & Behavior
Communications
***

DOCTORATE DEGREE

Law Degree, Juris Doctorate
Physical Therapy
Education
Management
Organizational Leadership
********************
Easiest Online Degree Programs
METHODOLOGY:
When we asked ourselves, "What is the easiest online degree?", we considered the individual needs and wants of our readers. We then made this list as comprehensive as possible in terms of the fields of study. We included degree programs in the arts and science, business management, and even religious studies to cover as many bases as we can.
This list suggests excellent schools that include 29 Easiest Online Degree Programs offered through a virtual learning format. For accuracy purposes, we sourced our information from each school's website. Listed in random order, we picked the colleges and universities based on the following factors that make them easy online degree programs, as well as, unique to distance learning:
The types of easy degree programs that they provide; opening doors to a wide variety of career options for every student,
Easy to use 100% Online or Hybrid learning format,
Highlighted courses that are designed to provide students with easy, yet high-quality education and training,
Positive student reviews from recent graduates,
Convenient duration of such programs; often offering accelerated programs,
Proper Accreditation for quality assurance,
School's acceptance of transfer credits, if applicable,
Job placement options and networking opportunities for graduates.
Of these factors, we believe that accreditation is the most important since it's a testament to the school's compliance with generally-accepted academic standards in the U.S. Keep in mind that these easy accredited online colleges didn't have an easy time securing and maintaining their accreditation.
For a deeper look, please see our Methodology page.
********************
Antioch University's Online Easiest BA in Liberal Studies
Antioch University in Culver City, California, offers an online degree program for Liberal Arts. It is arguably considered as the easiest online college – or an 'easy' pick because it takes a well-rounded, generalist approach. The university's online B.A in Liberal Studies accepts up to 75 transfer credits. Liberal Arts in an online platform cover literature and philosophy. If you're looking for fast and easy online degrees, then Antioch University is an excellent choice! The reason: Accelerated programs are available for students with an associate's degree, and can complete the online program in as quickly as 20 months. Students are required to have 24 undergraduate credits.
Liberal arts students earn soft skills that suitable in numerous industries. If you find yourself driven toward the field of sales, consultation, paralegal, and intelligence analyst, taking this course is the best way to go.
***
Stevenson University's Online Easiest Bachelor of Interdisciplinary Studies
Stevenson University in Pikesville, Maryland offers an easy online Bachelors in Interdisciplinary Studies designed for individuals wanting to finish the easy degree. Online undergraduates are offered up to 90 transfer credits, which makes it the easiest bachelor degree to get online due to the shortened duration. They can speed up their learning process through the program's Prior Learning Program (PLR) and earn up to 30 credits from professional and previous learning experiences.
Aside from offering fast online degrees, Stevenson University Interdisciplinary Studies students can opt for degree concentrations. This course is designed for individuals who changed majors or are taking on multiple educational goals.
***
Southern New Hampshire University's Easiest Online BA in English Language & Literature
Southern New Hampshire University in Manchester is known for being among the easy online colleges because of its accessible platform, reasonable tuition and open admission requirements. It offers an easy Bachelor of Arts in English Language, and Literature accelerated program that is open to students with prior learning credits (90 credits) or who have worked professionally in the same industry. With 90 credits transferred to their academic records, students say that it's among the fastest online degree programs they have been in. Students may complete their degree at their own pace in an 8-weeks term per year.
Just like Education, students who major in English Literature are likely to have higher GPAs. If you're a native English speaker, learning this won't be as hard. The only challenge that students face are the rules of grammar and style. Other activities include literature analyses and writing your piece, which both entail creativity.
***
Arizona State University's Easiest Online BS in Communications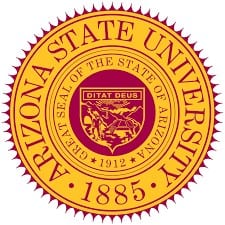 Arizona State University in Tempe offers an easy online Bachelor of Science in Communication. It's also among the fairly easy degrees to get online because of the affordable tuition combined with the financial aid.
You need to finish about 40 classes to earn a degree in B.S. Communication. It may help if you have prior learning experience or a background in media or journalism to be eligible for the fast-track program.
Wordsmiths will likely find that the easy online college classes at ASU are both enjoyable and enlightening, thanks to the credentialed and charismatic professors. Students with communications background could land professional careers as journalists, publicists, radio hosts, and news producers.
***
Luther Rice College and Seminary's Online Easiest Degree Programs in Religious Studies
The Luther Rice College and Seminary in Lithonia, Georgia offers an easy online degree in Religious Studies for individuals leaning towards pastoral counsel, biblical studies instruction, and similar careers associated with faith, religion, or the Church. Students can also choose to proceed with obtaining a Master in Divinity or Doctor of Ministry. Mini-term courses are available in 8-week or 15-week formats that students can take advantage of. After completing the requirements of these fast degree programs, students may want to proceed to teach, law, writing, and arts to add to their credentials.
***
New York University Steinhardt's Online Easiest BA Foreign Language Education
The New York University Steinhardt School of Culture, Education, and Human Development offers the easy online Bachelor of Arts in Foreign Language Education (Grades 7-12) program. Students can check NYU Steinhardt's course offerings where certification is initially awarded to teach a foreign language. There are curriculum and degree requirements to proceed with this course.
Students with transferable credits may be eligible for the fast-track program, the fastest online college degree program for this field of study. This is because of the 128-credit graduation requirement, 48 credits are for liberal arts courses – and many of these credits can be transferred from other schools! You can complete your BA in Foreign Language Education in less time than you expected.
Foreign Language is for students who possess strong social skills to become foreign language teachers. The curriculum also features easy college classes to take online including college core classes, as well as two semesters of enjoyable teaching experience. A special perk that comes with it is the opportunity to travel across the globe as the job may require. On average, graduates of this degree often have an average GPA of 3.34.
***
The University of Massachusetts-Dartmouth's Easiest Online BA in Women's & Gender Studies
The University of Massachusetts-Dartmouth is perhaps the easiest online university to get into for individuals with college credit. It offers an online degree for B.A in Women's and Gender Studies that requires at least 13 college credits to proceed with the enrollment. Students with less than 13 college credits can still apply provided that specific requirements are met. The online degree in Women's and Gender Studies can be earned in as little as two years.
Bachelor of Arts in Women's and Gender Studies focuses on the impact of gender roles in society. It dwells on societal injustices that drove feminist movements. Complicated as it may seem, this degree and career path are easy for many who are passionate advocates of gender equality and genuinely interested in unions or policy aides.
Did you know that UMass also offers the fastest online engineering degree programs in the US? Students can choose from several concentrations, too, such as civil engineering, biochemical engineering and mechanical engineering. There's also the option of enrolling in an accelerated bachelor's and master's degree program in a specialization of your choice, a path that typically takes five years to complete.
***
Berklee College of Music's Online Easiest Degree Program
If you're looking for the easiest accredited online college known for its music degrees, then look for Berklee College of Music in Boston, Massachusetts. Not only does it offer topnotch online degrees in Music but it's also known for its excellent student support and career services. The online Music degree programs cater to adult and overseas learners who want to enhance their musicality and elevate their skills to a professional level. To fast-track your way to a manageable degree in Music, you can transfer credits from certification programs. Thanks to its policy of accepting individual courses of up to 60 credits for transfer, it's among the accredited online degrees fast learners of students on the fast-track will appreciate.
At Berklee, choosing an online bachelor's degree program requires participation in ensemble courses for the actual performance of your compositions. To be admitted to this school, you need to submit a recording of yourself singing or playing an instrument. Courses include some science, mathematics, creativity, and analysis. Students with a degree in music are likely to have a higher GPA, better focus, superb discipline, and commitment.
***
The University of Arizona's Online Easiest BAS in Human Services
The University of Arizona in Tucson offers an online undergraduate program in Bachelor of Applied Science – Human Services. This easy online degree is for distant learners with a professional background in social work or counseling. Some students may be eligible for accelerated learning programs through the school's generous transfer credits.
The Bachelor of Applied Science in Human Services degree centers on community development. Students opting for this degree will learn to cultivate soft skills such as compassion, kindness, and sensitivity to people in need. Graduates may find a fulfilling career in the fields of social welfare, counselor, case manager, and addiction counselor. Students may need to interact with and understand social welfare as a discipline to address the needs of the community. Indeed, it may be the fastest bachelor degree online for people interested in human services but it's the most challenging in terms of face-to-face interactions.
***
University of Illinois' Online Easiest Degree Program in Philosophy
The University of Illinois has an online platform suitable for distance learners who are interested in Philosophy. This field of study seems too complicated for most, but in reality, it is the easiest bachelor degree program if you are interested in the principles of logic, ethics, politics, and morality infused with creative thinking. This may also be a jumping board for those planning to take a degree in law or similar graduate degrees in the future. Online Philosophy students at the University of Illinois take advantage of this flexible, easy-to-obtain, and fast degree that requires 50 semester hours to finish. But students can fast track bachelor degree online by requesting for transfer of credits earned from another college or university.
***
Grand Canyon University's Online Easiest BA in Digital Film
Grand Canyon University in Phoenix, Arizona is your school of choice for an easy and enjoyable degree you can obtain online a Bachelor of Arts in Digital Film. If you're into films and cinematography, then you will find that it's the easiest accredited online degree program. After all, hours of movie-watching to identify the elements of artistry, cinematic methods, and creative direction become enjoyable lessons!
Grand Canyon University students can complete their Film Making degree with an emphasis on production within 48 months. You may be qualified for their accelerated program if you have transferable credits from work experience or certifications. This may well be the fastest college degree program for the artistically-inclined!
***
CUNY School of Professional Studies' Easiest Online Sociology Degree Program
If you're curious about how society works, what constitutes it, and how the problems can be addressed, earning an easy online degree in Sociology at the CUNY School of Professional Studies Schools in New York might be a good choice for you. The coursework explores the social foundations and behaviors of society and entails some research, analysis, and creativity. Keep in mind that it may be the easiest online bachelor degree program to get into but it's coursework can be challenging but manageable.
Should you wish, you can complete CUNY's easy online Sociology degree and proceed with obtaining a Liberal Arts diploma. You can take advantage of the school's accelerated learning program to complete your degree in half the time.
CUNY also offers several quick online degree programs including BA in Disability Studies, BS in Business and BS in Nursing.
***
Northwest University's Easiest BA in Ministry Leadership Online
Northwest University in Kirkland, Washington offers an online Bachelor of Arts in Ministry Leadership. This easy online degree is almost similar to Religion courses; the difference is that a degree in Ministry exposes students to an education that is "more spiritual than academic." You may find that it's the easiest degree to get if you have a deep faith, which will fuel your determination and drive to learn more.
Students may request for transfer of credits, which will make it among the fastest accredited online bachelor's degree programs in this field. That said, Ministry Leadership subjects also require critical thinking as there are in-depth discussions and research on the sacraments, biblical perspectives, religious worldview, as well as apologetics for specialized knowledge. Graduates find important positions at church or in schools as worship directors, missionaries, and religious education teachers.
***
University of Central Florida's Online Easiest BA in Creative Writing – English
The University of Central Florida offers an easy online Bachelor of Arts in Creative Writing – English designed for adult learners who are passionate readers and writers. Indeed, if you have a knack for words, this is among the easiest college degrees to hone your talent and transform it into a well-paying career.
This particularly easy and enjoyable degree is similar to the English courses, except the latter does not include Literature. At the University of Central Florida, Creative Writing courses include poetry, drama, fiction, and non-fiction genres. To many, it is a plus that this degree does not deal with complicated equations or in-depth philosophic readings. Online students, however, need to be ready and willing to take criticism and commit to time-consuming writing and revising tasks. This is also among the so-called fast degrees because the school honors any previously earned credit from relevant programs as well as professional writing experience.
***
Academy of Art University's Easiest Online BFA or BA in Art
The Academy of Art University in San Francisco, California lets students dig deeper into the arts with easy and fast-track online bachelor degrees. The school offers an easy online Bachelor of Fine Arts (BFA) and Bachelor of Arts (BA in Art) with varying academic structures. In these easy, free-flow disciplines that serve as an outlet for the creative thinker, BFA students will study visual and performing arts, while BA students focus on online lectures and discussions.
Artistically-inclined students will find that it's the easiest bachelor degree to get partly because they already possess the talent. But while the Bachelor of Arts degree at the Academy of Art University is an "easy" creative major, it also requires creativity, discipline, and technical skills. Students with prior learning experience or professional work background may be eligible for accelerated degree completion. The credits attributed to professional work background lessens the time spent in school and, thus, make it among the quickest online bachelors degree programs.
***
Geneva College's Easiest Online Bachelor of Professional Studies in Public Relations
Do you have the gift of gab? If so, then you may find this as among the easiest degrees to pass! Geneva College in Beaver Falls, Pennsylvania offers an online Bachelor of Professional Studies in Public Relations degree program. As a degree, Public Relations is ideal for social butterflies who would rather not deal with the intense number crunching and analysis that other degrees require. Online Public Relations degree graduates land professional careers as part of the media or take on campaign leadership, account executive, campaign director, and PR specialist roles.
Geneva College PR students earn their degree in just 16 months, and it's among the fast online programs we know. Not only is it the fastest undergraduate degree program, but it's an enjoyable one, too! Just imagine being able to speak your mind in class.
***
Troy University's Online Easiest Degree Program in Anthropology
We can't say that anthropology is among the simple online degrees due to the combination of art and science in its curriculum. But we can say that it's a rewarding degree that opens a whole world of personal and professional development opportunities!
Troy University offers an online degree in Anthropology for distance learners who are curious about the world and human culture. Anthropology may seem to entail complicated coursework, but it is an enjoyable field that does not require students to become rocket scientists. It involves a lot of research and may lead to related areas such as Social Science. Troy University students say that it's among the fast track online degrees in anthropology, thanks to the generous policy on credit transfers.
The U.S Bureau of Labor Statistics projects a four percent increase in job opportunities in the field of Anthropology, underscoring the bright future promised to graduates.
***
University of Cincinnati's Online Easiest Degree in Criminal Justice
Don't get the idea that just because you were able to enter into the easiest online school to get a degree means that everything will be a breeze! This isn't the case at the University of Cincinnati, which offers a convenient online degree in Criminal Justice. In this degree, students are taught the methods and principles of the law about community service and correctional agencies such as the police and courts. Compared to intensive law degrees, this course is more relaxed and less "cerebral" but it still has its academic challenges.
Plus, it has the added benefit of being among the fast paced online degrees. The University of Cincinnati also allows for credit transfers from previous learning experience or military service. Police officers, private investigators, bailiffs, and correctional officers are career choices for this degree.
***
Indiana State University's Easiest Online BS in Marketing
Indiana State University in Terre Haute offers an online Bachelor of Science in Marketing, an easy distance learning program for students who are sincerely interested in understanding consumers and their behaviors. If you're looking into a career that does a lot of 'selling,' this degree is an ideal option. The coursework covers data analysis, creative projects, and sales pitching.
The public university is also the among the easiest online colleges to graduate from because of its reasonable graduation requirements. Students only need to complete 120 credits, and they have the option to complete the program as full-time or part-time students. With its generous policy on transfer of credits, students agree that it offers fast bachelor degree programs online at affordable costs.
Indiana State University accepts credit transfers that qualify students for fast-track online degree programs. Career paths include social media analytics (such as Google Analytics and Facebook Ads), market researching, and statistical analysis.
***
University of Memphis' Online Easiest BA in History
The University of Memphis in Tennessee offers a Bachelor of Arts in History degree online. It is an easy major in Humanities that appeals to bookworms and researchers with a keen interest in culture and politics. B.A. in History majors at the University of Memphis can earn this degree at their own pace, and transfer credits are accepted for fast-track completion. Career options for graduates include art historians, tour guides, educators, and curators.
***
Purdue University Global's Online Easiest Bachelor's Degree in Health Sciences
Purdue University Global in West Lafayette, Indiana offers an online Bachelor's Degree in Health Sciences. This easy undergraduate study introduces the concepts relating to the field and develops skills for non-clinical roles with a specific academic focus on courses such as human anatomy, health care law, management and leadership, gerontology, and long-term care to name a few.
Compared to taking online courses needed to become a nurse or a physician, earning a degree in the Health Sciences does not require intensive study to land a career in the health care industry. Purdue University Global students who major in this degree obtain completion in as short as ten weeks. The combination of a bachelor's degree in health sciences being the quickest degree to get and the career opportunities after graduation is so irresistible!
***
Concordia University, St. Paul's Easiest BA in Child Development Online
Concordia University, St. Paul in Saint Paul, Minnesota lets you earn a Bachelor of Arts in Child Development online easily. Child Development is considered one of the easiest degrees as it requires the study of a child's growth milestones. Basic biology, child behavior, social interactions, and family relations are part of the coursework. Students at Concordia University St. Paul who major in Child Development usually land jobs as child life specialists, adoption workers, parent educators, and daycare administrators.
This may well be among the fastest degree to get for adult learners as credits for previous academic and work experience are accepted.
***
Bellevue University's Easiest BA in Graphic Design Online Degree Program
Bellevue University in Bellevue, Nebraska has an online Bachelor of Arts in Graphic Design program that is fast and easy to earn. Artists who have a knack for design may want to pursue this degree with courses that involve creativity, design, and experimentation of the design elements. Bellevue Graphic Design students are expected to work hard, pay attention to details, strategize, and be dedicated to perfect graphic design skills using computer software. The school accepts credit transfers from accredited institutions.
Demand for graphic designers is seen to reach a four percent growth within the years 2016 and 2026, according to the Bureau of Labor Statistics. You must then get your degree online fast if you want to be part of the employment boom!
***
Capella University's Online Easiest Bachelor's Degree in Psychology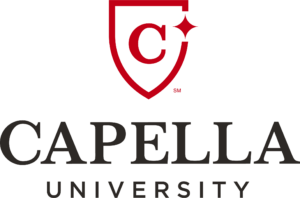 If understanding human behavior is your keen interest, you can earn an online Bachelor's Degree in Psychology at Capella University in Minneapolis, Minnesota. Courses include behavioral theories, thought patterns, coping mechanisms, and medical processes involving the brain, the body, and emotions. Through Capella University's online platform, you can obtain this degree in just 12 months, which makes it among the best online college degrees fast and adult learners find to their liking.
***
Calvary University's Online Easiest BA in Political Science
If you're into politics in all its complexities, the online Bachelor of Arts in Political Science degree at Calvary University in Kansas City, Missouri may be right up your alley. You are likely to run into the principles of economics, governmental and legal processes, political theories, and foreign policies. Graduates are expected to be proficient in research, data analysis, memorization, critical thinking, and writing skills. Some students with prior learning credits may be eligible for the accelerated program, so they finish the course at a shorter time. Keep in mind that a political science degree may be the fastest bachelor's degree to obtain online here but it's mentally challenging, too.
***
University of Iowa's Online Easiest BS in Sports & Recreation Management
The University of Iowa in Iowa City offers an easy online Bachelor of Science in Sport and Recreation Management that can be earned in 48 semester hours. This may well be the fastest degree online accredited schools offer in the sports and recreation industry, and it's one that you should consider. As a $73.5 billion industry, the sports and recreation industry promises a lucrative career for graduates who become arena managers, contract analysts, and athletics managers. Sports Management is also an excellent option for an avid sports fan whose athletic background and skills play a role in making the academic journey enjoyable.
Interested applicants to the BS Degree in Sports and Recreation Management in the University of Iowa are required to complete a related program at the College of Liberal Arts and Sciences General Education.
***
New York School of Interior Design's Easiest Online in Interior Design Degree Program
Fond of space improvements? Online programs such as the New York School of Interior Design offer this course for distant learners. Online students need to finish weekly assignments at their own pace. They are also required to complete a personal internship to earn a degree. But since the time spent in the classroom can be shortened through credit transfers, it can be your best choice in the fastest bachelor degree.
Interior design doesn't just focus on aesthetics; it also requires attention to detail, creativity, as well as an understanding of the functionality of objects, color theory, and other principles. It's an art of creating and recreating space. Successful graduates may find lucrative job options to build a business or keep a freelance career in interior design.
***
University of Alabama's Easiest Online Degree Program in Nutrition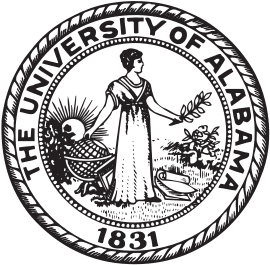 What is the easiest degree to get online that will also contribute to your health? Earning a degree in Nutrition may be suitable for individuals who are health conscious and eager to learn more about health trends. You can obtain this degree online from institutions like the University of Alabama in Tuscaloosa. This course focuses on promoting a healthy lifestyle and improve eating habits. It is easier compared to other majors under the healthcare courses since it only deals with minor chemistry details, calorie computation, and pure "common sense." Graduates end up working in the health and nutrition industry and find lucrative businesses through nutrition consultation, as well as healthy lifestyle promotion and education. Students will only need to finish 120 credit hours to fully attain this easy online degree in Nutrition at the University of Alabama.
***
Northern Arizona University's Easiest Online Liberal Arts, BA
Northern Arizona University provides an easy, flexible, and highly approachable online Liberal Arts Bachelor's degree that puts a strong emphasis on qualities that are most important to employers. It is a 120 credit undergraduate curriculum that can be fully personalized to reflect individual needs and career goals. Graduates have gained employment in a massively wide array of fields, such as public relations, writing, sales and management, and the arts. Coursework at NAU also lays an excellent foundation for future specialized training in education or law, for example. Finally, this online school offers an outstandingly affordable tuition rate, as well.
*********************
FREQUENTLY ASKED QUESTIONS
What is the quickest and easiest degree to get?
Subjects in General Studies, Interdisciplinary Studies, Marketing, and Public Relations are some of the easiest degree programs to consider if you are looking to begin your career soon. Typically, any program that offers an accelerated option will get you the quickest results.
Is the degree coursework in an online program generally easier than THAT OF a brick-and-mortar college?
The quality of classes in an online setting is no different from studying in a brick-and-mortar college. In both traditional and online learning, course outlines are provided before classes start, and exams are administered in the same way, only the online format lets you access all materials on a web-based learning portal. Most online students will need to allocate around 3 hours per credit. For example, if you get a course with four credits, you need to be ready to spend 12 hours every week for assignments and learning sessions. It is the same time format used in traditional colleges—only you are attending the class online.
In the distance learning option, it can be challenging to fulfill software requirements and learn how to use them. Much like it is with traditional colleges, regularly attending online classes will require time management and self-discipline.
Research suggests that students of varying demographics that attend online classes in various disciplines have outperformed those who took it in traditional settings. Online students can leverage technology advancements for learning.
If you're asking, "What's the fastest degree to get?", you must consider that both on-campus and online programs have credit transfer policies. The number of months or years you will spend in the degree program will be impacted by the number of credits transferred to your academic record.
This brings us to the next question, "How to get an online degree fast?" You can have as many of your previous credits transferred, enroll in as many classes as permitted, and even enroll during the summer term.
What's the fastest you can get a bachelor's degree? Well, it depends on the above mentioned factors but you can finish an undergraduate degree in two to three years. The typical bachelor's degree requires four years for completion.
Going back to the question, "What is the easiest degree to get?", there's really no one-size-fits all. We suggest considering your personal interests and passion, as well as your patience and perseverance. The only way to know for sure is when you're already in the program.
How do I evaluate the credibility of an online degree program?
While online learning may be ideal for you as a busy adult or professional, you need to pay attention to the online academic institution's regional and national accreditation status from third-party institutions. Some online school accrediting bodies are the Middle States Association of Colleges and Schools (MSA), Northwest Commission on Colleges and Universities (NASC), New England Association of Schools and Colleges (NEASC), and Accrediting Council for Independent Colleges and Schools (ACICS). You can also check education and government websites to see if they are accredited.
The school's reputation, employment statistics after graduation, and the number of program enrollees also help you determine the credibility of the school.
Also, don't be swayed into choosing an online college and degree program just because your inner voice keeps saying, "I need a degree fast!" You may want to take the time and effort to know the schools you're interested in before applying.
How do employers generally view graduates of online degree programs?
Degrees earned online match traditional degrees as far as value is concerned. Generally, employers do not discriminate against online degrees. In fact, the distinction of "online" will not appear on your graduation diploma, in most cases. Employers and businesses often send their people to online schools for skills development and career advancement. They also provide internships for online students and work closely with online schools for career placements.
*********************
"It's what you learn after you know it all that counts."
–Harry S. Truman