Most everyone enjoys nature. To look outside and see the wondrous elements of our surroundings, such as the blue sky and the green trees, are one of life's greatest pleasures. With the exception of a few pesky mosquitoes, spiders, or the occasional snake sighting, the outdoors is a great way to commune with the world around us. Trees are very important to our environment, along with all other varieties of plants, bushes, and vines.
Trees play an important role in our ecosystem. They have the natural ability to remove excess carbon dioxide from the air we breathe and replace it with oxygen through a process called photosynthesis. For those who are true environmentalists, a career as an Arborist or Tree Surgeon may be for you. With compassion for nature and the benefits it provides, saving and accurately diagnosing a tree's issue is a unique job, as well as a fulfilling one, without a doubt.
Use these convenient Jump-Tos:

The following schools represent varying types of educational programs designed to teach those interested in the field of Arboriculture, Urban Forestry and/or Wildlife. Listed in random order, they each offer unique programs based on the following:
Are offered through various learning formats, such as online, on-campus or a hybrid format,
Provides a comprehensive online distance learning program in Arboriculture, Wildlife, Forestry, Nature and the like,
Can be completed in a reasonable timeframe, depending on the type of program,
Taught by knowledgeable faculty or instructors who are experts in the field of Arboriculture,
Properly accredited, where applicable,
Prepares graduates for leadership roles in Arboriculture, Forest Management, as a Tree Surgeon, plus many more.
To learn more, see our Methodology page.
5 Best Online Schools for Arboriculture / Tree Surgeon
Penn Foster College
Wildlife and Forestry Conservation Online Diploma Program
Program Standouts: Penn Foster's Wildlife and Forestry Conservation Program can be completed in as little as four months. This program will prepare graduates for an entry-level job in the field of forestry/wildlife conservation.
Campus Location: Scottsdale, AZ
Accreditation: Distance Education Accrediting Commission (DEAC)
Admission Requirements: Submit your $75 fee with your application, along with your high school transcripts.
Sample Courses:
Forest Protection
Park Management
Rangelands Management
Wildlife Law Enforcement
Degree Outcomes: Through this program, you will learn how to manage parks, wildlife, and forests. You will also be well-versed in all matters concerning nature, wildlife law enforcement, and conservation.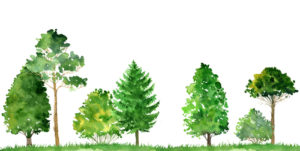 Penn State College of Agricultural Sciences
Arboriculture Minor or Forest Ecosystem Management Major
Program Standouts: At Penn State, you can choose a minor or major steeped rich in the science of nature. Through their Arboriculture minor degree program, you will learn how to take care of trees, learn about planting and cultivating, as well as about disease control and how to manage insects. Additional degree options include Plant Sciences Major, Forest Ecosystem Management Major, Wildlife and Fisheries Science Major, Plant Pathology Minor, Horticulture Minor, or Leadership Development Minor.
Campus Location: University Park, PA
Accreditation: Middle States Association of Colleges and Schools
Admission Requirements: To apply, complete the online application and submit your $65 application fee, in addition to your high school transcripts. Please check the website for the minimum requirements.
Sample Courses:
Applied Arboriculture
Urban Forest Management
Management of Insect Pests of Ornamentals
Introductory Soil Science
Landscape Plant Establishment & Maintenance
Principles of Arboriculture
Degree Outcomes: This program is designed to prepare the graduate for entry-level and leadership roles in urban landscape management, in consulting, or as a representative for a tree care company.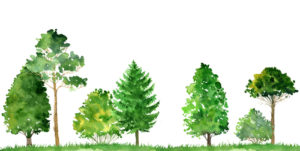 University of Massachusetts of Amherst
College of Natural Sciences – Stockbridge School of Agriculture
Bachelor's Degree in Arboriculture & Community Forest Management
Program Standouts: The Stockbridge School's Arboriculture program was established in 1893, making it one of the oldest in the country. They take pride in their contribution to the leadership of the industry. Through their degree program, you will be exposed to the latest and most innovative technology used in research today to gain experiential knowledge in the field of arboriculture.
Campus Location: Amherst, MA
Accreditation: New England Commission of Higher Education
Admission Requirements: Please submit your application with the $80 non-refundable application fee, official high school transcript, SAT/ACT scores, and letter of recommendation.
Sample Courses:
Arboriculture
Forests & People
Wildlife Conservation
Landscape Construction
Commercial Arboriculture
Degree Outcomes: Upon graduation, you will be prepared to enter the workforce with confidence. The Stockbridge School of Agriculture states that "our graduates have multiple offers working for tree care companies and as municipal or utility arborists."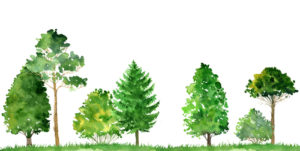 International Society of Arboriculture
Arboriculture Online Learning Series
Program Standouts: Through the International Society of Arboriculture website, you can take the desired coursework online in a self-paced series called "Online Intro to Arboriculture Training." This set includes 25 courses designed to "promote the professional practice of arboriculture and foster a greater worldwide awareness of the benefits of trees." If you would like to obtain ISA certification, this is the program for you!
Campus Location: Atlanta, GA
Admission Requirements: These online resources can be purchased through the ISA website store.
Sample Courses: The 25 courses from the "Introduction to Arboriculture" include topics such as:
Tree Anatomy
Principles of Pruning
Tree Planting
Biotic Disorders,
Rigging
Tree Support Systems
Climbing
Tree Worker Safety… and much more.
Degree Outcomes: These courses are perfect for the adult learner who is interested in a program that is convenient and allows them to work at their own pace. The programs provide interactivity, instructional strategies that mimic job tasks, includes exceptional graphics, provides instant feedback, and will provide quiz questions to prepare graduates for certification tests.
Recommended Schools
LEARN MORE ABOUT THE INTERNATIONAL SOCIETY OF ARBORICULTURE'S ONLINE LEARNING SERIES.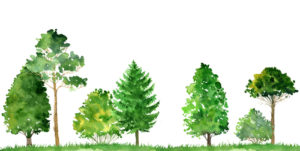 Oregon State University
Urban Forestry Graduate Certificate
Program Standouts: Oregon State University offers a convenient and flexible online certificate program in the field of Urban Forestry, all designed for busy working adults who would like to advance their careers. Working professionals in this career can enjoy the learning format, which is offered 100% online. Learn how to sharpen your skills in policy management, urban forestry principles, stewardship of urban forests and green infrastructure, plus much more.
Campus Location: Corvallis, OR
Accreditation: Northwest Commission on Colleges and Universities
Admission Requirements: You must complete an online OSU Graduate School application with the $75 non-refundable application fee, must have a Bachelor's degree in the field of natural or social science with a minimum of 3.0 GPA. A graduate certificate from this program can be applied to a Master's program.
Sample Courses:
Urban Forest Planning, Policy, Management
Arboriculture
Ecosystem Services
Urban Forestry Leadership
Green Infrastructure
Degree Outcomes: Through Oregon State University's graduate certificate program, you will qualify for a career advancement position in leadership as an urban forestry consultant, city arborist, or working with a state or local agency as an executive community assistant forester.
What does an Arborist or Tree Surgeon do?
The overall health of trees, bushes, and all other types of foliage is the primary concern for an Arborist and Tree Surgeon. Comprehensive knowledge in this field is critical to success. Through various techniques, an Arborist can diagnose tree diseases, prune branches, repair holes in trees by filling the cavities or provide other services to prevent deterioration. Some in this field do regularly scheduled maintenance by trimming, shaping, and fertilizing as needed.
Furthermore, an Arborist is often instructed on how to do ornamental trimming, grounds landscaping, supporting weak limbs, or the clearing of overgrown bushes or plants blocking walkways, driveways, or property lines. They are trained in selecting and planting proper trees for the area, as well as grinding stumps, and the proper method of removing or transplanting trees elsewhere if necessary. The use of pesticides to kill parasites that affects the growth or livelihood of a tree is a huge responsibility for the Arborist.
Depending on your job description, you may be required to meet with clients, estimate job bids, prepare contracts, and oversee a crew of workers. People skills are a must; such as those needed in communicating with customers and employee management. It's also advisable to be knowledgeable in the legal, ethical and insurance aspects of tree trimming and maintenance.
In addition, Arborists and Tree Surgeon must be properly trained to use dangerous tools, such as saws and grinders. They also use clippers, pruners, and shears. If a tree trim is high up, a bucket truck or lift is required. If needed, your services may be required urgently in the case of emergencies due to storm damage or other natural disasters.
Do I need a college degree to be an Arborist/Tree Surgeon or will a certificate program suffice?
Typically, there are two different routes you may want to consider if pursuing a job as an Arborist or Tree Surgeon. Depending on your career aspirations and dedication, you may choose to complete a certificate program or earn a bachelor's degree in the field.
At the very least, vocational certificate programs are normally required and can often be acquired at your local community college or online. In addition, on-the-job training programs are often offered through the employer.
If you wish to advance in your career as an Arborist, perhaps earning a bachelor's degree for this position would be most helpful to you. To increase your employment potential, a bachelor's degree in biology, horticulture, urban forestry, arboriculture, botany, environmental science, or a related field will help you excel, no doubt.
What is the salary of an Arborist/Tree Surgeon? Is the future job outlook positive?
According to Payscale.com, the salary for an Arborist/Tree Surgeon can vary greatly. Important factors include the area in which you work, your education, years of experience, certifications, and the company you work for.
It appears that some companies who specialize in this field often offer profit sharing, bonuses or commissions on top of an hourly rate of $14.38 to $26.00, with an average of $19.18 per hour. As of September 2019, the average salary for an Arborist varied from between $31,000 to upwards of $71,000 annually.
The most prominent factor in the amount of money you can earn in this field is the amount of experience you have to offer, as well as the education you have obtained on the subject. Quite naturally, an Arborist who has earned a college degree will earn more than those with a vocational program only. The job outlook for an Arborist is projected to grow by 10% between 2018 and 2028.
What will I learn in an Arborist or Horticulture degree or certificate program?
On-campus programs are the most popular in this field, and easier to locate. However, hybrid classes that combine in-person attendance with online learning is very popular as well, if convenience and flexibility are important to you.
A certificate degree program will include classwork in safety, cost estimating and heavy equipment operation, as well as how to properly brace and offer structural support to limbs and how to transplant trees. You can also learn about grass turf management, plant identification, and pest management, plus much more.
If you opt for earning a bachelor's degree in arboriculture or horticulture, you will expand your knowledge in tree identification, forest planning, soil usage, pest identification and extermination, tree ecology, in addition to plant nutrients and biology, to name a few topics covered.
You may also choose to earn a master's degree which will delve deep into the relationship between trade and agriculture. Internships may be required.
Do I need a license to be an Arborist or Tree Surgeon?
Whether or not a license is required for you to become an Arborist or a Tree Surgeon will depend on which state you are operating in. If you will be applying pesticides, most states will require you to have a license.
However, even if a state license is not mandatory for arboriculture in your area, certification may be required by your employer. Often, apprenticeships are required first, so you can gain the valuable experience needed to pass a certification test. Usually, three years of experience is needed to qualify for the exam.
There are several organizations that offer certification options and/or specialties in the field, such as the American Society for Consulting Arborists (ASCA), the Tree Care Industry Association (TCIA), or perhaps the most popular, International Society for Arboriculture (ISA). While each offers unique programs, the ISA offers certifications as a Certified Arborist Municipal Specialist, Certified Tree Worker Climber Specialist, and a Certified Arborist. Continuing education credits are expected to be completed every three years. To complete your certification, you will need to pass the exam. The proper certification shows your employer, as well as your clients that you are dedicated to the field and are adequately knowledgeable as well.
What are the physical demands of being an Arborist and/or Tree Surgeon?
Perhaps as a child, you loved to climb trees. Were you proud of high up you could go or how far out on a limb you could sit comfortably? While that might have been impressive to your friends, actually doing it as an Arborist with heavy, sharp equipment in hand is a whole new experience.
Actually, Arborists and Tree Surgeons are highly trained professionals who are experts in safety requirements. They learn how to properly trim trees and cut them down so no one is hurt in the process. They also are careful and mindful of the client's property and belongings; as damage can cause costly insurance settlements.
In addition, Tree Surgeons and Arborists must have good balance and upper-body strength to handle heavy equipment. Certainly, they must not be afraid of heights. A solid foundation in math and physics helps a tree trimmer in bringing down large limbs and trees to the ground. Also, communication skills are important if you are in a management or leadership role.
Is an Arborist and a Tree Surgeon the same occupation?
While an Arborist and a Tree Surgeon can be knowledgeable in all areas concerning trees, occasionally, the fields are separated according to each one's duties.
Generally, an Arborist will diagnose a problem with a tree, just as a doctor would if you went to him about a certain pain you were having. In turn, the doctor may refer you to a surgeon to help alleviate your pain by way of an operation. The Tree Surgeon can be compared to a medical surgeon in this illustration. The Tree Surgeon will often be the one to trim limbs or remove a tree.
Both positions are equally important; however, in some instances (depending on the company they work for) they may act as one and the same. If you would prefer to focus on one occupation over the other, you should certainly pursue coursework pursuant to your interests.
"Of the infinite variety of fruits which spring from the bosom of the earth, the trees of the wood are the greatest in dignity." – Susan Fenimore Cooper