An online Bachelor's degree in Fashion Designing will focus on many different aspects of the world of fashion. These include the history of fashion, business, visual marketing and merchandising, psychology, techniques and materials employed, costume design, fashion journalism or learning to use computer programs to design clothing and accessories. There are as many different job positions available as there are facets of the industry. One only needs to find one's fashion niche!
There's no getting around the fact that the fashion world took a hit from the Covid-19 pandemic. With a 34% drop in clothing sales in March, 2020, the fashion industry almost came to a screeching halt. However, from virtual fashion shows with miniature clothing to reverse-marketing to opposite climates with in-stock clothing stuck in the warehouse, the fashion industry has shown its ability to be creative in marketing as well as design. And the post-Covid fashion industry may never be quite the same but is already rebounding.
Students and future professionals headed into the world of fashion may be choosing one of the best times to do so. Acquiring a Bachelor of Fashion Design online degree while honing one's unique interests and expertise will allow graduates to put their best foot forward in the future of fashion. These established online fashion design degree programs are some of the best available for incoming freshmen or transfer students interested in any aspect of the industry.
quick links
Is "Design" your cup of tea? Check these links out: Best Online Schools for Bachelor of Interior Design, our choices for the Best Online Schools for Bachelor of Graphic Design Degree Programs, or a Trade School option: Online Trade Schools for Jewelry Design & Repair
-All "designed" to spark your creativity!
Best Online Schools for Bachelor of Fashion Design Degrees
METHODOLOGY:
These five fashion design schools online provide fashion students with both design and business concepts that will help them design their own clothing and/or start their own business. Each of these programs and concentrations will give individuals an excellent foundation upon which to build practical skills in fashion. Every online fashion school on this list will provide its students the support, instruction, and resources needed for both academic and professional success. Find a perfect match with OnlineSchoolsCenter.com!
This list of online colleges for fashion design was compiled according to the following criteria, in no particular order:
Offers an online Bachelor's degree in Fashion, Bachelor of Fashion Design, Fashion Management online degree, or its equivalent,
Is available 100% online,
Reports retention rates no lower than 50%,
Displays proper Regional Accreditation;
Has positive reviews, notability, and prestige among reputable academic and journalistic resources.
For further information, please see our Methodology page.
______________________________
LINDENWOOD UNIVERSITY
ONLINE BA IN FASHION BUSINESS AND ENTREPRENEURSHIP
Program Standouts:
At Lindenwood University, online Bachelor of Fashion Business and Entrepreneurship students gain an education in financial accounting, management, business law, global business, macroeconomics, marketing, and many other vital areas of the discipline. Students learn how to start and maintain a successful business in the fashion industry. For those who are seeking to earn their degree as quickly as possible, Lindenwood University offers the Bachelor of Fashion Business and Entrepreneurship in a three-year fast track format; and for those who want to specialize their education further, there is a minor in Fashion Design that can be taken alongside the undergraduate program. Lindenwood also provides a graduate degree of the same title into which students can seamlessly enter upon completing their bachelor's fashion degree online program.
Campus Location: St. Charles, MO
Accreditation:
Higher Learning Commission
230 South LaSalle Street, Suite 7-500
Chicago, Illinois, 60614-1413
www.hlcommission.org, (800) 621-7400
Sampling of Coursework:
Computer-Aided Design
Pricing Strategy and Negotiations
Fashion Business and Entrepreneurship
Acceptance Rate: 88%
Retention Rate: 73%
Graduation Rate: 58%
______________________________
JOHNSON AND WALES UNIVERSITY
ONLINE B.A. IN FASHION MERCHANDISING AND RETAILING DEGREE
Program Standouts:
The online Bachelor of Fashion Merchandising and Design from the prestigious Johnson and Wales University includes all of the most pivotal areas of fashion business: management marketing, public relations, fashion merchandising, and more. Students have access to incredible opportunities throughout their online coursework, such as summer internships, study abroad programs, and directed experiential education. For those who are motivated enough, there is also a minor in Human Resource Management available to further specialize the degree, which gives students even more credibility and knowledge in the field of business. There are four start dates throughout the academic year, so students can start achieving their goals at virtually any time!
Campus Location: Providence, RI
Accreditation:
Higher Learning Commission
230 South LaSalle Street, Suite 7-500
Chicago, Illinois, 60614-1413
www.hlcommission.org, (800) 621-7400
Sampling of Coursework:
Retailing
The Business of Fashion
Cases in Fashion and Retail
Acceptance Rate: 86%
Retention Rate: 71%
Graduation Rate: 56%
______________________________
CENTRAL MICHIGAN UNIVERSITY-GLOBAL CAMPUS
ONLINE B.A. IN FASHION MERCHANDISING AND DESIGN
Program Standouts:
Central Michigan University offers a Bachelor in Fashion Merchandising and Design that can either be taken as a Bachelor of Science or a Bachelor of Applied Arts, both of which include two distinctive concentration options in Product Development or Visual Merchandising, depending on a student's individual career goals. This fashion bachelor online program has received national recognition for its academic excellence from U.S. News and World Report, and employers are always on the lookout for CMU graduates. Tuition rates at Central Michigan are incredibly affordable compared to most colleges and universities throughout the country at $417 per credit hour. The coursework is rigorous and challenging, yet highly rewarding, and students are required to take a minor in either Athletic Coaching, Geography, Political Science, or Psychology.
Campus Location: Mount Pleasant, MI
Accreditation:
Higher Learning Commission
230 South LaSalle Street, Suite 7-500
Chicago, Illinois, 60614-1413
www.hlcommission.org, (800) 621-7400
National Association of Schools of Art and Design
Program Options:
Product Development
Visual Merchandising
Acceptance Rate: 70%
Retention Rate: 77%
Graduation Rate: Unavailable
______________________________
SOUTHERN NEW HAMPSHIRE UNIVERSITY
ONLINE BACHELOR IN FASHION MERCHANDISING MANAGEMENT
Program Standouts:
Southern New Hampshire University's online Bachelor in Fashion Merchandising Management prepares students to enter into the world of the fashion business. This fashion design degree is one of the most successful in the country, which means that distance education students receive all of the support, feedback, and quality instruction of such a popular university. The diverse curriculum trains students in all of the most crucial areas of business, such as supply chain management and developing successful strategies, while also establishing and reinforcing a strong understanding of fashion principles and fashion design. Graduates from SNHU have particularly strong skills in communication, problem-solving, writing, and analysis. The SNHU fashion merchandising online degree program if for you!
Campus Location: Hooksett, NH
Accreditation:
New England Commission on Higher Education
Accreditation Commission of Business Schools and Programs
Sampling of Coursework:
Textiles and Color Theory
Sustainability in Fashion
Fashion research and Forecasting
Acceptance Rate: 73%
Retention Rate: 68%
Graduation Rate: 44%
______________________________
ACADEMY OF ART UNIVERSITY
ONLINE B.A. WITH A MAJOR IN FASHION DESIGN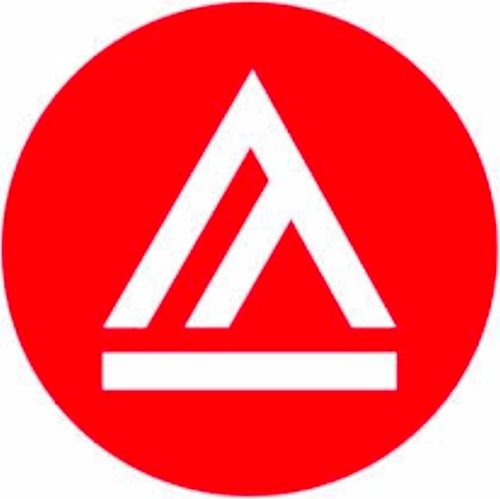 Program Standouts:
The Academy of Art University provides prestigious and popular online programs for art students, including a vast array of Fashion and Fashion Design degrees. No matter an individual's passions or goals, there is a suitable area for any aspiring fashion professional. Students in any one of these eleven online programs will be immersed in the world of the fashion business and fashion design and will be completing collaborative and solo projects in hands-on, real-world activities that take them away from the virtual classroom and into the industry. The Academy of Art University utilizes its own academic technologies, the Learning Management System, that is a streamlined approach to online learning that provides students with easy access to instructors and support services throughout their schooling.
Campus Location: San Francisco, CA
Accreditation:
Western Association of Schools and Colleges
National Association of Schools of Art and Design
Program Options:
Costume Design
Fashion Design
Fashion Journalism
Fashion Marketing
Fashion Merchandising
Fashion Product Development
Fashion Styling
Fashion Visual Merchandising
Footwear and Accessory Design
Knitwear Design
Textile Design
Acceptance Rate: 100%
Retention Rate: 78%
Graduation Rate: 4.4%
______________________________
Frequently Asked Questions
What do Fashion Designers do?
Clothing designers are creators of original fashion designs. They work to design and make clothing, shoes, jewelry, or other accessories. Fashion designers can work alone to create their own couture collection, or often, they work in design teams to create an entire line of clothing.
To succeed, you should consider earning a bachelor of fashion and business degree from an accredited online college of fashion design to learn the ropes.
Will I get to use my skills in fashion in the program?
Absolutely you will. These degrees give you the opportunity to use your skills and knowledge in practical situations such as internships and real-world, experiential learning projects. Students study hard in the virtual classroom and then put their knowledge to use in exciting areas!
Will I have job security as a fashion designer?
The Bureau of Labor Statistics lists the job outlook for fashion designers at a decline of 4% over the next 7 years. Fashion marketing professionals have a slightly better job outlook and yearly salary. This means that fashion designers have somewhat of below-average job security.
How much do Fashion Designers earn?
Fashion Designers earn an average annual salary of about $73,790, with the highest 10% earning upwards of $149,010 annually. Your pay will depend on your education, experience, established clientele, and your tenacity!
Can I do fashion designing online?
Yes, our choices for the best online fashion design schools offer several quality programs that will allow the student to achieve an education from an online distance learning format.
Will I be able to get feedback and work with my classmates on projects?
Over video chats and via the online classroom, yes. If other students in your region are attending the same program, then you are entirely welcome to team up with them. Ideas and designs will be submitted over the computer. When it comes to getting up close and personal feedback, students should rely on their experiential learning environments and internships while working with real professionals in the field.
What sort of fashion school online courses can I expect?
Fashion design degree online courses often include:
Apparel Design
Technical Drawing
Knowledge of Textiles
Color Theory
Tailoring
Entrepreneurship
Pattern Making
Fashion Design Marketing
Portfolio Design
Fashion Trends
Clothing Construction
Fashion Design Software
History of Fashion
And, much more!
The best online courses for fashion designing will allow you to be you… creative, innovative, and artistic!
Is fashion design a good career?
The field of fashion design can be a very competitive career choice. With your online bachelor degree in fashion design, you certainly will have a leg up on those without the credentials; however, you can work your way up through the ranks with hard work and dedication.
With a rather low to negative job growth rate, learning other complementary skills, such as jewelry design, graphic design, or skills related to the visual arts is an excellent idea. For the creative type, using your ingenuity and talents to prepare for alternative job opportunities will serve you well.
Do fashion designers sew?
So, you want to be a fashion designer… but, you can't even sew on a button? That's okay… you don't necessarily need to know how to sew; however, wouldn't it make your job easier? Of course, it would! Most likely, your distance learning fashion degree program will teach you the basics, but you can sharpen your skills with practice. Excellent pattern cutting and sewing abilities will definitely help you excel in fashion design.
Can I be a fashion designer if I can't draw?
Here again, drawing and sketching your designs may not be your forte; however, with some practice, you should learn how so you can relay your creativity and vision to others on paper.
Is using fashion design software okay? Absolutely, in fact, that is what most students use in school, as well as after graduation in the workplace.
What is the best fashion design software?
Most fashion designers do use design software to get the ball rolling on their creations. Here are a few options to consider:
Adobe Illustrator
Marvelous Designer
Digital Fashion Pro
C-Design Fashion
Autodesk Design Software
Wild Ginger Cameo
Browzwear
CLO 3D
TUKA 3D
What degrees can you get in fashion?
The top online fashion design schools offer a variety of degrees that are focused on fashion. However, there are many aspects of fashion design… not just designing the fashion itself.
Typically, associate, bachelor's, and master's degree programs can be accomplished in fashion design. Depending on your interests, you may like to consider a degree, such as:
Fashion Communications/Journalism
Fashion Photography
Fashion Manufacturing
Fashion Management
Fashion Buying/Merchandising
Jewelry Design
Can fashion designers work from home?
Sure, you can work from home in the beginning of your career, but if you would like to excel in fashion design, you will want to be where you can be inspired as you find a mentor that can help you succeed. Large cities, such as New York City, Los Angeles, London, or Paris produce the most famous fashion designers.
Is fashion designing easy?
Well, anything worth doing… will take dedication and determination. Is fashion designing easy? It will depend on your skillset. If you are an artist of sorts, can sew, and have a knack for design, you should fare well and will be a natural. In addition, you will need to have excellent business and marketing skills as well.
********************
"Fashion is very important. It is life-enhancing and, like everything that gives pleasure, it is worth doing well." – Vivienne Westwood, British Fashion Designer & Businesswoman