SOUTHERN NEW HAMPSHIRE UNIVERSITY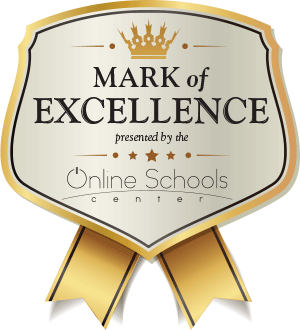 SOUTHERN NEW HAMPSHIRE UNIVERSITY's motto is "Summa Optimaque" which translated in English means "The Greatest and the Best"… click this GET MORE INFO link to receive specialized information regarding SNHU's online programs.

HISTORY
In 1932, H.A.B. Shapiro founded the New Hampshire School of Accounting and Secretarial Science. The small school continued to grow and was renamed New Hampshire College of Accounting and Commerce in 1961. By 1963, it was granted a charter and students were able to receive both Associate and Bachelor's degrees within three years of this step forward. In 1968, the university became a nonprofit institution and was renamed once again in 1969 to New Hampshire College.
In 1971, the school switched campuses from its location in downtown Manchester to its current location near the Merrimack River. By the mid-70s, the university introduced its first MBA offering. Master degree offerings grew within the 1980s and new campuses were developed through the purchases of other schools. By the early 1990s, liberal arts degrees were introduced and in 1998, the school began offering a PhD in community service development and a Doctor of Business of Administration. The university took up its current moniker in 2001. The school is truly a leader in online learning, offering a virtual learning program as early as 1995. Today, this program is known as SNHU Online, and enrollment stands at 60,000 students across the country and world. It has also offered flexible learning options for adult students since the 1960s, with multiple satellite locations throughout New Hampshire and Maine.
ACCREDITATIONS
All programs currently offered at Southern New Hampshire University are accredited by the New England Association of Schools and Colleges via the Commission on Institutions of Higher Education.
Other accreditations of note include:
● Accreditation Council for Business Schools and Programs
● Accreditation Commission for Programs in Hospitality Administration
● Commission on Collegiate Nursing Education
ONLINE PROGRAMS
To date, Southern New Hampshire University offers 200 online degrees, ranging from certificates, Associate degrees, Bachelor's degrees, and Master's degrees, including multiple MBAs. Students have around-the-clock access, which means they can set the pace of their learning to their busy schedule.
Current degree offerings encompass the following areas of study:
● Accounting
● Art and Design
● Business
● Criminal Justice
● Education
● Finance
● Healthcare
● Information Technology
● Liberal Arts
● Math
● Psychology
● Science
● Social Science
Southern New Hampshire University offers both IMBAs and MBAs, with 50 areas of concentration, including accounting, economics, marketing, leadership, human resources, and public administration, just to name a few. For those looking for a better mix of traditional and online learning, Southern New Hampshire University has five regional centers located throughout New Hampshire and Maine where students can get face-to- face interaction with professors for selected classwork while they finish other courses online in the comfort of their own home. There are a number of resources for virtual students as well, including an online writing center, library, 24/7 tutoring services, around-the- clock technical support, online bookstore, wellness information, and disability resource center. There is even an online student union, called SNHU Community, where students can virtually connect with other students, professors and faculty to discuss their semester or specific projects.
PROFESSORS
Southern New Hampshire University features both full-time and adjunct professors who are considered leaders in their particular area of study. All of the online instructors are specially trained in online teaching, so students can get the most from their online learning experience and guide them through the coursework.
FINANCIAL AID AND SCHOLARSHIPS
A wide range of financial aid and scholarships are available at Southern New Hampshire University. Students with a GPA of 2.5 or higher can typically qualify for up to $18,000 in grant or scholarships. Here's a closer look at what's available.
Grants include:
● Federal Supplemental Educational Opportunity grant
● Need-based grants
● Pell grant
● State grants
● Sibling grant
Scholarships include:
● Alumni family scholarship, awarded to a dependant of an alumni
● Athletic scholarship, given to both men and women athletes in a variety of different sports
● Quill/Penman scholarship, based on academic record
● Presidential scholarship, given to students with a minimum GPA of 3.5
● Phi Theta Kappa Transfer scholarship, given to undergraduates who have completed an associate degree with a 3.5 GPA
● Honors Program scholarship, awarded to students who are inducted into the Honors program or are participating in a three-year Honors Program in Business Administration.
● Future Business Leader of America scholarship, for high school students who participate in this organization
● DECA scholarship, for high school students who participate in this organization
● Resident Assistant scholarship, awarded to upper-class residents with a GPA of 2.5 or higher
● SkillsUSA scholarship, given to high school students who earn a top three place in an SkillsUSA culinary competition either at the state or national level
● Women's faculty scholarship, given to both undergraduate and graduate level students, based on need and the student's commitment to human rights issues School Awards and Recognitions
In 2012, Southern New Hampshire University was named one of the most innovative companies according to Fast Company. U.S. News & World Report ranked the school 131 in its Regional Universities North category. In 2014, the school won the First in the World innovation grant, which encompassed a $3.9 million prize.
Other recognitions include:
● Best Online Degree award from GetEducated.com
● Best Buy award from GetEducated.com
● One of the top military friendly schools by G.I. Jobs
TUITION
(scale) $ = Affordable     $$$$$ = Expensive
Tuition Rates: $
One of Southern New Hampshire University's goals has been to offer affordable education to a wide range of students. Their tuition for virtual students is quite low considering the range of degrees offered. For in-state students, online undergraduate courses cost $729 per course. For out-of- state students, the cost is $960 per course. For active military or their spouses, the cost is $675 per course. There are no application fees involved, but students must pay or provide their own internet connection to attend classes and turn in assignments. Online graduate courses are slightly more expensive, at $1,881 for regular students and $1,410 for military students.
CAREER ADVANCEMENT
Southern New Hampshire University has a strong alumni presence online. Upon graduation, all students are granted membership in the SNHU Alumni Association. New alumni can add themselves to the directory and take advantage of special discounts on car and homeowners insurance, health insurance, and travel discounts. According to GradReports.com, 66 percent of students would recommend this college to other potential students. Approximately 70 percent of students said earning a degree at Southern New Hampshire University said that their degree improved their career.
____________________
IN OUR RANKINGS
Southern New Hampshire University is highlighted in the following rankings on our website: