News is a vital part of our daily affairs. It is one of the primary sources of information and is a hub of current and relevant issues that affect the general public. And because of the many online degree programs in journalism, many have come to appreciate the career track it promises. It is essential that you do not only choose quality education you also need to be practical. Choose the most affordable online schools in journalism to get value for your money, time, and passion. Become a part of the fearless individuals who chase stories where they are happening, as they happen.
Journalists ensure that newsworthy stories are readily available to us, day-in-day-out. They are dedicated storytellers that utilize investigative tools and journalistic eye into writing honest and impartial articles. Journalism is a fast-paced career choice. You should be on top of your game every day that you are in the field covering various stories as they unfold.
Students pursuing a career in journalism enter an exciting and dynamic work environment. They are trained to the rigorous research that is involved in writing the news, and stories. Bachelor's in Journalism graduates gain proficiency in various subfields, like sports, photojournalism, and online media. Young journalists have more opportunity to pursue their passion because of online learning.
The field of journalism is changing every day, welcoming technology and online journalism as a vital part of the field. This allows many degree programs to offer modern tools and trends, especially in digital media. Be a part of the transformation of journalism, and media. With online degrees in journalism, you will gain formal training and gain valuable skills for your future. In this article, we explore the most affordable online schools in journalism for you to choose from.
Related programs: Top Online Bachelor of Communications Degree Programs
Would you like to use your communication skills in International Relations? If so, check this out: Best Online Doctorates in International Relations
***
Bellevue University
Recognizing the dynamic professional life of journalism, Bellevue University offers a Bachelor of Arts in Communication Studies online. The curriculum is responsive to the demand for highly-skilled and holistic communications graduates. Bellevue's BA in Communication studies is an affordable degree, choice with online classes at $415 per class. Bellevue University is a non-profit educational institution that puts primacy on accessible and affordable education. The administration promises that tuition assessments are free of hidden charges. Plus, the university offers financial aid packages and scholarships, as well as work-study opportunities for eligible students.
Central to Bellevue University's communication discipline is the practical application and understanding of the different theories in both oral and written discourse. Graduates from the online BA Communication Studies gain a firm foundation in business communication, verbal communication, critical thinking and communication, and communication in the digital age. It is a 127-credit program, which highlights the development of essential communication skills necessary for a seasoned journalist. Bellevue University believes in enhancing online, and in-class students to improve their overall effectiveness in the field, ensuring a steady career path.
---
Penn State-World Campus
Penn State-World Campus, a leader in online education, is persistent in providing affordable degree options to distance learners worldwide. The university's Bachelor of Art in Digital Journalism and Media is available through the Donald P. Bellisario College of Communications. It is a fully online journalism degree, with an emphasis on the digital aspect of journalism and media. It follows a 120-credit curriculum, with a tuition per credit ranging from $555 to $596.
Penn State's online BA in Digital Journalism and Media offers four distinct academic pathways – Digital Journalism, Media Management, Visual Media, and Individualized Pathway. This is a great feature where students may customize their study load depending on their career goals. Whichever pathway you choose, you will be exposed to the same level of academic rigor and training. Courses, such as the law of mass communication, principles of multimedia journalism, basic news writing, and principles of strategic communication, are required for you to graduate.
---
Lamar University
The Bachelor of Science in Communications Studies online is available through Lamar University's online programs. The program is an affordable, yet quality choice, for journalism students. It puts primacy on integrating communication theories with practical, real-world applications. In as early as 48 months, students can develop a competitive portfolio, assuring value to future employers. Lamar University is firm in its commitment to providing students with affordable education. The BS in Communications Studies program costs $248 per credit, including a distance learning fee.
Lamar University's BS in Communications Studies online persists to transform individuals into effective, persuasive, and socially aware writers. With a focus on developing students' soft skills, graduates of Lamar University become a valuable addition to any company in the field. You can choose from various start dates, which is an added convenience. On top of its affordability, the program is accredited by the Southern Association of Colleges and Schools Commission on Colleges.
---
University of Massachusetts-Amherst University
University of Massachusetts-Amherst University (Umass Online) considers journalism as a noble profession and is a foundation of democracy. With this, UMass UWW is devoted to offering affordable online education, including the Bachelor of Arts in Journalism Studies online. Students of the program get cutting-edge skills they need to advance in the competitive field of journalism.
UMass Amherst University is a part of the public state university which enables the university to offer core courses at $390 to $475 per credit. The BA in Journalism Studies requires the completion of 120 credit hours and is designed for working adults. Learn under award-winning instructors and journalists when you enroll in UMass Amherst University BA in Journalism Studies. Gain strong foundational knowledge and skills in public relations, media and politics, social media, visual storytelling, and journalism ethics.
Learn more about the University of Massachusetts-Amherst University's Bachelor of Arts in Journalism Studies online.
---
Louisiana State University-Shreveport
You can earn a degree in Bachelor of Arts in Mass Communication from the Louisiana State University-Shreveport (LSUS). It is among the many affordable undergraduate online degrees offered through its Shreveport campus. Based on the available data, one-course credit costs $846. The program requires the completion of a total of 120-credit hours. BA in Mass Communications program focuses on developing holistic journalism professionals. Students of the program gain a strong background in communication and experiential knowledge in the field.
LSUS gives its students the freedom to choose from various concentrations, including Public Relations or Journalism. The rigorous coursework exposes students to great courses in news writing, communication theories, journalism theories, and journalism ethics. Complete the degree along with your peers as it utilizes a synchronous format.
---
Montana State University-Billings
A proud member of the public Montana State University System, the Montana State University-Billings (MSUB) is devoted to providing high-quality education in the state of Montana. MSUB is offering a Bachelor of Arts in Communication Arts. Under the program, students may choose to specialize in Organizational Communication or Media Studies, as well as Bachelor of Science in Public Relations. Both of the degree concentrations require the completion of 120 credit hours.
Students of the program follow rigorous coursework, highlighting core courses in communication theory, health communication, issues in public relations, multicultural mass communication, and public relations ethics, among others. Those who major in the program have the option to take a limited number of credits per semester at $312.78 per credit.
---
Fort Hays State University
Fort Hays State University (FHSU) understands your love for storytelling and inspiring people by spreading reliable information and news. The university, through the Department of Communication Studies, is offering various degree programs in communications and media studies. FHSU is committed to improving its students' skills and knowledge in information consumption. The Bachelor of Science or Arts in Information Networking and Telecommunications, Concentration: Digital Media Production and Journalism is available for distance learners.
A total of 124-credit hours is required for degree completion. Each credit hour through the university's virtual college costs $218.67 per credit hour. You can afford high-quality education and more opportunities for yourself.
---
Arkansas State University-Main Campus
Arkansas State University (A-State) takes pride in the university's Department of Communication, offering two majors in communications. ASU offers an online Bachelor of Arts in Communication Studies and a Bachelor of Science in Strategic Communication, with a concentration in Social Media Management. Both online degree programs require 120-credit hours for completion. These are versatile degree programs that aim to develop students' skills and knowledge in the field of communications and journalism.
The curriculum exposes students to extensive coursework, which combines both communication theory and experiential knowledge. A State ensures that graduates are effective communicators, with excellent interpersonal, professional, organizational skills. Earn a communications degree for as low as $248.25 per credit hour.
---
University of Florida
The University of Florida recognizes the need to integrate modern communication and media studies tools in undergraduate learning. Through UF Online, the university can offer a Bachelor of Science in Telecommunication Media & Society to distance learners in the nation. The degree prepares students for the new and exciting field of telecommunications, incorporating both traditional and digital media into journalism.
The Bachelor of Science in Telecommunication Media & Society is a 124-credit hour online degree program that highlights various courses. The online degree is among the country's premier programs in electronic and mass media. Among the required courses are media and communications, writing for electronic media, and ethics and problems in mass communication. For as low as $129.18 per credit hour, you can earn a bachelor's degree in journalism from a world-renowned university.
---
Arizona State University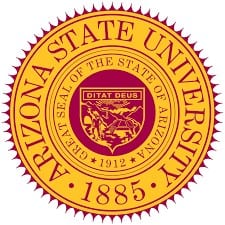 Earn a Bachelor of Arts in Mass Communications and Media Studies from Arizona State University's Cronkite School of Journalism and Mass Communication. ASU is one of the nation's top journalism schools, providing a world-class education. The program explores the current issues in global mass communication within society. When you decide to enroll in ASU's journalism programs, you will be getting a high-quality education for a fraction of the price. It is an affordable and an excellent choice for an undergraduate degree. It follows a 120-credit hour curriculum at $705 per credit hour.
For the past 15 years, the Walter Cronkite School of Journalism and Mass Communications has consistently earned the national "Mark of Excellence." Most notably, Cronkite earned the record-breaking Hearst Journalism Awards. This is an equivalent of the Pulitzer Prize for college journalism. These are proof of academic excellence, without compromising students' financial capacity.
Learn more about Arizona State University's Bachelor of Arts in Mass Communications and Media Studies online.
---
California State University-Bakersfield
California State University – Bakersfield is a premier institution offering diverse online undergraduate programs. Among the pool of courses is the 100% online Bachelor of Arts in Communications, a program specifically designed to accommodate transfer students. This is a complete course that welcomes communications or journalism students from other accredited academic institutions. Students under the program may choose between the Public Relations or Journalism academic path for concentration.
CSU Bakersfield Extended Education's BA in Communications is a 60-credit curriculum at $320 per credit hour. Although it follows extensive coursework, students typically finish the degree in an average of two years. Within the curriculum, students are required to devote ten credits to core courses, including gender and communication, intercultural communication, and the history of film. Graduates focus their studies in communication processes, proficiency in writing and practice, the familiarity of laws governing the use of media, and knowledge of ethical practices in the field.
---
North Dakota State University
North Dakota State University's Department of Communication is offering a 45-credit Bachelor of Arts or Bachelor of Science in Journalism degree online. Students who major in journalism can specialize in either professional emphases in print journalism or broadcasting. The BA academic track includes a concentration in advanced language proficiency, after the completion of pre-communication courses. While the BS track consists of a pre-approved minor, allowing you to earn a minor degree in a related field.
A total of 122-credit hours are required for students to graduate from the program. The Department of Communication sees to it that deserving students get the financial support they need. With this, NDSU is allocating scholarship funds to juniors and seniors who have shown excellence in both academics and practical tests. Students may apply for a scholarship for each term.
Learn more about North Dakota State University's Department of Communication – Journalism online.
---
Mississippi College
Through the Communication Department, Mississippi College offers online education in Bachelor of Arts and Bachelor of Science in Communication. It follows an asynchronous class format, allowing students to finish their coursework at their most convenient time. Students may start in Fall, Spring or chooses between two online Summer terms. The college allows its students to take up to 9 credit hours per semester, and up to 45 credit hours in one calendar year.
Mississippi College BS in Communication with a concentration in Journalism graduates are highly-regarded in the field. They have gained comprehensive training in communication law, communication research, mass media survey, public speaking, and public relations. About 130 semester hours are required to graduate. And the college offers affordable tuition fees at $532.00 per semester hour; you have a bright future at Mississippi College.
---
University of Phoenix
Rise like a phoenix when you enroll under the College of Humanities and Sciences at the University of Phoenix. The online Bachelor of Science in Communication (BS/COM)0 is where you will cultivate critical-thinking and problem-solving skills – two vital skills to survive the competitive workspace. It is a program designed to train journalists and communications professionals in the future. By earning your degree in BS/COM, you will be able to develop the abilities needed for a seamless and fruitful exchange of ideas.
The University of Phoenix puts primacy on affordable and accessible education while allowing students to apply their learnings to practical circumstances. With tuition lock-in, you will be paying the same tuition fee, per credit hour, from your first semester until your last. The curriculum follows a 120-credit hour curriculum and per credit, hour costs $398.
Learn more about University of Phoenix's Bachelor of Science in Communication online.
---
Regent University
Regent University is a symbol of Evangelical education and prides itself on producing Christian leaders and holistic graduates. The University is also committed to ensuring that its online degree programs are accessible and are welcoming to all. Regent University's Bachelor of Arts in Communication Studies with a Concentration in Journalism online offers excellent opportunities to distance learners.
The BA in Communication Studies degree with a concentration in Journalism follows a 120-credit curriculum. Core courses include lessons in interpersonal communication public speaking, the law of media, and ethics. On average, the university's tuition per year costs about $16,000 or less. It is worth noting that Regent University is among the top 5% most affordable private Christian academic institutions. Become proficient and competent journalist by earning a degree from Regent University.
---
DePaul University
A leader of Catholic education, DePaul University is a prestigious academic institution having multiple campuses across the country. DePaul University's College of Communication is offering a Bachelor of Arts in Communications online, with an astute course catalog and curriculum. It is designed as a completion degree for third and fourth-year students. Applicants must have completed at least 30 semester hours from an accredited institution, with a minimum GPA of 2.0.
Journalism courses within the curriculum include an introduction to journalism, journalism law and ethics, news reporting, and general media studies. Students may pick Latino Media and Communication concentrations. A degree from the College of Communication will cost you $2,980 since each course accounts for four credits.
---
Washington University in St. Louis
Washington University in St. Louis is a highly-selective university in the Midwest. It is a reputable institution that extends quality education to distance learners. Through the Washington University in St. Louis' Bachelor of Science in Journalism online. WashU's online journalism program focuses on giving opportunities to undergraduate students who are looking into finishing their degrees. It integrates theoretical and academic coursework with practical application and experiential learning.
The BS in Journalism students remains grounded in liberal arts, emphasizing critical thinking and analysis. Students are exposed to learning the methodologies of how to discern and use information, and ethical decision making. WashU University College's tuition is, arguably, on the higher-end of the online journalism degree programs costing about $665 to $895 per credit.
---
University of Minnesota-Crookston
The Bachelor of Science in Communication is available through the University of Minnesota-Crookston's Online Programs. It is among the affordable choices for an online journalism degree. There are three concentrations available for students who choose to enroll in the major. Students can choose from Communication Studies, Organization Communication or Public Relations, and Writing. All three concentrations integrate the same core courses in the curriculum.
University of Minnesota-Crookston's tuition rate is 38% cheaper compared to other online degree programs. A credit charge with a 13-credit band costs $395.47 on top of $50 online credit free. That totals to $445.47 for each semester credit. Strengthen your individuality as a journalist, by building a strong portfolio of real-world experiences in writing, presentation, and interpersonal skills.
---
Old Dominion University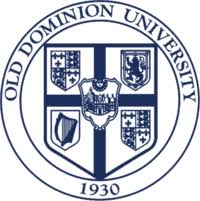 Old Dominion University (ODU) is offering a highly versatile and easily accessible Bachelor of Science in Communication. The online degree program is available through the university's College of Arts and Letters and the Department of Communication and Theater Arts. Students are welcomed to five distinct degree concentrations. Choose from Intercultural/International Communication, Media Studies, Public Relations, Advocacy, and Persuasion, Communications Foundations, and Professional Communication. Each concentration focuses on advancing students' knowledge in media, professional communication, human communication, and research. ODU's low-cost online degree program is a 120-credit hour curriculum, ranging from $352 per credit hour.
Students are exposed to blended learning, following both synchronous and asynchronous academic track. Graduates are expected to have gained a broad range of skills that will enable them to survive in a competitive work environment. The small class size and accessible online coursework will prepare you for the cutting edge development in media and journalism.
---
University of Memphis
Explore low-cost online education from the University of Memphis. Under the university's Department of Journalism and Strategic Media, you can earn an online journalism degree with one of three concentrations – Advertising, Journalism Studies, and Public Relations. Students in Advertising learn the divisive techniques advertisement, market research, and creating successful product campaigns. On the other hand, those who choose Journalism are driven to develop 21st-century journalism styles, especially in digital media. This ensures that journalism graduates remain relevant and valuable to the workplace. Lastly, the Pubis Relations major emphasizes organizational setting and formulates strategies to strengthen the organization through printed media.
The Bachelor of Arts in Journalism concentration requires the completion of 120-credit hours of coursework. As a part of its commitment to affordable education, the Department of Journalism and Strategic Media allocates more than $30,000 in scholarships every year.
***
FREQUENTLY ASKED QUESTIONS
What are the most popular degree concentrations in online bachelor's degree in journalism?
Online bachelor's in journalism offers various degree concentrations to tailor-fit your degree to your career goals. Some online schools offer students to enroll in minor degrees, to broaden their scope in academics. This will not only expand your employability, but this will also expose you to various areas of study. However, among the most popular degree concentrations in the area are the following:
Journalism Studies covers all areas of journalism. This degree concentration touches topics and theories that are pivotal in the field of journalism. Journalism Studies curriculum is not limited to the traditional techniques and methodologies in journalism. It exposes students to emerging media but is grounded on journalism ethics, public relations, media and politics, and law. It is an all-encompassing concentration that does not delineate from the core of journalism, which is information dissemination.
Media and Communications is a product of technology and innovation that highlights the role of contemporary journalism tools. Students studying under the degree are inclined to digital media, injecting social media, web editing and design, and video production to the main channels of journalism.
Mass Communication focuses on the communication industry, molding individuals for print, online, and television. In this degree concentration, students explore their potential in multimedia journalism, social media, infographic analyses, and social analytics. Graduates become the forefront of news media and become innovators in the field of journalism.
Communications is a broad academic track and is an ideal choice for online bachelor's in journalism. A highly flexible degree, graduates enter the workplace equipped with the knowledge, skills, and proficiency necessary for journalism, media, and communications. Most online schools offer both Bachelor of Arts and Bachelor of Science academic tracks to allow students to choose an area of concentration.
What are the career options for online Bachelors in Journalism degree holders?
If you are aiming to start a career right after college, an online bachelor's degree in journalism can be the choice for you. A career in journalism can be demanding and highly competitive, but if you have invested in building your portfolio while in college, you can easily find a job. Be sure to be active during your years in college.
From 2016 to 2026, the demand for journalism and media-related occupations will rise by 6% and lead to 43,200 new job openings. These jobs will require employees that are skilled in creating, editing, translating, and disseminating information through a diverse range of platforms. The Bureau of Labor Statistics reported that media and communication personnel made $57,530 as of May 2018.
According to the BLS, the top industries for reporters and correspondents are newspaper, periodical, book, and directory publishers, radio and television broadcasting, motion picture and video industries, as well as colleges, universities, and professional schools.
Join organizations, attend conferences and fora, develop your writing skills and style. Become a valuable asset to any company. Take advantage of any work placements that come your way as it will add credibility to your resume.
A graduate with an online bachelor's degree in journalism is welcome to various career paths. Yes, traditional forms of media are slowly dying, but the rise of the digital age has opened many career opportunities to journalism graduates. Journalists can work for both online and print newspaper companies. Also, they can venture into a career in radio, television, magazine, or creative digital media companies. With an emerging concentration in public relations, journalism graduates become reputable public relations managers in PR consultancy firms.
What are the basic courses that I will explore in a Bachelor's in Journalism program?
Students of online bachelor's degrees in journalism are exposed to an extensive curriculum that prepares them to become top-notch professionals. They develop theoretical background, skills, and experiential knowledge in the field of journalism. Among the core courses integrated into the curriculum are the following:
Media Law and Ethics, a vital course in the curriculum that allows students to familiarize the concepts of a free press. Government legislation should be taken into consideration when studying journalism. Having a strong foundation in law and ethics, you can become a formidable journalist.
Newswriting lets you learn the basic principles in writing compelling news stories without compromising integrity and truthfulness in your articles.
Public Relations, since journalism revolves around human connection, public relations is a required course in the curriculum. Students are introduced to various techniques in engaging their audience. This is where journalism majors learn crisis communication and media relations.