Now that long-distance education has become more and more popular, many students in Alabama are choosing to earn their degrees online. The convenience and financial advantage that it presents influence this decision.
Promoting online learning as the best option for college, Alabama's ACCESS Distance Learning Initiative began in 2004. The program's primary aim is to provide students easy access to web-based education.
A Babson/College Board study highlighted that that "77% of academic leaders thought online education was equal to or superior to learning in a classroom." In the State of Alabama, many universities and colleges now offer online degree programs on all levels with rigorous coursework that rivals traditional on-campus programs. What web-based learning lacks in actual interaction, it makes up through quality courses and competent instructors, dubbing this learning arrangement "real time interactivity."
METHODOLOGY
To help you navigate your online college education options, our researchers and staff at OnlineSchoolsCenter.com have cataloged the five top-flight academic institutions in Alabama offering the best online degree programs.
We factored in these features to come up with our 5 Top Online Schools in Alabama:
An exceptional virtual academic platform that enables students to have greater control over their learning experience,
Extensive online program curricula designed to develop a student's skills and prepare them to excel in their field,
High enrollment statistics, which prove the college or university's popularity among online students,
The student's positive overall learning experience, as expressed in reviews and other data,
All the online degree-granting academic institutions on this list are fully accredited.
Please see our Methodology Page to learn more about our ranking process.
Auburn University
Auburn University online offers 22 online programs. They provide undergraduate programs from various colleges, including agriculture, business, education, human sciences, liberal arts, science and mathematics, veterinary medicine, and nursing. The graduate programs they offer are from the colleges of agriculture, architecture, business, education, engineering, human sciences, and forestry and wildlife sciences.
Auburn University also offers professional credit programs such as degree credit, graduate certificates, and continuing education units in agriculture, education, engineering, and pharmacy. There are options for online personal enrichment programs. These are non-credit programs that enhance knowledge and skills as well as aid people in their careers and personal growth.
The university's tuition costs approximately $9,072. They have an acceptance rate of 81 percent and a graduation rate of 74 percent.
Location: Auburn, Alabama
Admission Requirements:
High School Core Curriculum Requirements
GPA
Highest Composite ACT or SAT Scores
Accreditation: Southern Association of Colleges and Schools
Troy University
Troy University has been offering quality education for 131 years. One of the great things about Troy is, compared to the regular 16-week semester, the online classes here only last nine weeks. They also have a particular program for the military called TROY for Troops, where military-affiliated students and veteran students receive support in the form of academic and career success.
Troy University online offers seventy entirely online undergraduate and graduate degree programs. Some of the most sought after online programs are psychology, criminal justice, business, applied computer science, adult education, and many more.
Students usually pay tuition totaling $7,224. The university's acceptance rate is 91%, while its graduation rate is 39%.
Location: Troy, Alabama
Admission Requirements:
At least 2.0 GPA
SAT or ACT Scores
Official Transcript showing Carnegie and English units
Accreditation: Southern Association of Colleges and Schools Commission on Colleges
The University of Alabama at Birmingham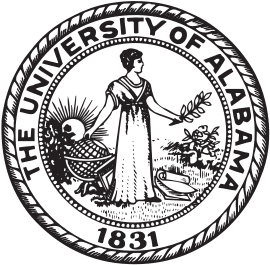 The University of Alabama at Birmingham was recognized as a Diversity Champion for 2018 by INSIGHT Into Diversity magazine. Their online offerings include bachelor degrees, master degrees, doctoral degrees, and academic certificates. The University of Alabama at Birmingham online also offers unique programs for military, returning students, and high school students.
Some degrees to be explored at the University of Alabama at Birmingham online are those offered in accounting, finance, human resource management, psychology, criminal justice, education, engineering, and health care, among various others. Students usually pay $8,040 for tuition. The university's acceptance rate is 58 percent, and its graduation rate is 59 percent.
Location: Birmingham, Alabama
Admission Requirements:
UAB application
Non-refundable application fee or waiver
Official High School Transcript
Official ACT or SAT scores
Accreditation: Southern Association of Colleges and Schools Commission on Colleges
Judson College
Established in 1838, Judson College is a private school with on-campus programs offered exclusively to women. However, their online programs are available for everyone, women and men. Their students are required to complete 128 semester hours or more.
For their online education, Judson College calls it Distance Learning. The courses in their distance learning programs are being handled and taught by highly qualified professors who hold one-on-one mentoring sessions for students.
They offer twelve completely online bachelor's degree programs. The online programs they offer include Business Administration, Criminal Justice, Elementary Education, English, General Social Studies (Secondary Education), History, Language Arts/English (Secondary Education), Music, Psychology, Religious Studies, and Spanish. The college's tuition usually accumulates to $16,248. Their acceptance rate is 58 percent, while their graduation rate is 44 percent.
Location: Marion, Alabama
Admission Requirements:
Distance Learning admission application
Non-refundable fee
A copy of a Government-issued Identification Card
GPA of 2.0 or higher
GED Test Score
Accreditation: Southern Association of Colleges and Schools Commission on Colleges
Faulkner University
Faulkner University was founded in 1942. It is a private liberal arts university that takes pride in its Christian heritage, caring faculty, and flexible schedules. It is one of the three ABA-accredited law schools in the state and runs a law school that is one of Alabama's best. All undergraduate students at Faulkner are required to complete 160 hours of volunteer service.
Faulkner University online offers 23 online degree programs. They also provide exclusive benefits for military and veterans. Students usually pay $18,320 for tuition. Their acceptance rate is 45 percent, and their graduation rate is 29 percent.
Location: Montgomery, Alabama
Admission Requirements:
Regular or Advanced High School Diploma or GED certificate
Official ACT or SAT Scores
Accreditation: Southern Association of Colleges and Schools Commission on Colleges
Rising costs are a perennial problem that the majority of college students in the United States deal with. While financial assistance programs in the form of student loans, scholarships, and grants are available, many prospective students opt to relegate their dreams of a college degree to the back seat or refuse college altogether because of escalating tuition rates.
Upon graduation from college in Alabama, the average individual student debt is $31,899 against the national median of $37,172. These figures demonstrate the need for more affordable college options for students in the State.
The advent of online education paved the way not only for a flexible format that suits many adult learners, but has also provided students with tuition fees that are considerably more affordable than traditional institutions. After all, online students save on room and board as well as transportation costs. The overall cost of an online degree is generally affordable, but the tuition range varies depending on the program.
METHODOLOGY
With web-based learning now becoming popular in Alabama, students now have the option to choose universities and colleges that offer online education. Our list of the Best Value Online Schools in Alabama are the state's five best choices that were selected because of their low tuition net cost, calculating tuition rates and fees.
These Alabama online colleges' low-cost online degree programs come in an extensive curriculum, with coursework that adequately prepares students for real-world, professional practice.
Columbia Southern University
Founded in 1993, Columbia Southern University (CSU) is a privately owned college focusing on online education and distance learning, offering more than 30 programs ranging from certificates, associate, bachelors, and master's degrees and even doctorates. CSU currently has around 20,000 students enrolled and more than a thousand faculty and staff members. It has been a past recipient of a Catalyst Award for Exemplary Course from Blackboard, Inc.
Several of CSU's online courses are also certified by Quality Matters®, an industry leader in online education quality assurance, through a peer review process that ensures the quality and effectiveness of an online course's design.
In spite of Columbia Southern's many accolades and accreditation, it remains as one of the best universities in Alabama in terms of affordability and value for money. A majority of its online bachelor's degrees require 120 credit hours; undergraduates pay $230 per credit hour, while graduate courses are $315 per credit hour. Meanwhile, employees and members of CSU's 2,500 partner corporations and organizations can enjoy a 10% discount and exclusive scholarship opportunities. Active-duty military service members and veterans are eligible for the discounted $250 per credit hour rate set by the Department of Defense for its partner colleges and universities. CSU also participates in a variety of federal grant and loan programs and scholarships. Tuition and fees, on average, come in at $5,535 for one academic year, making CSU one of the most affordable online education options in the United States.
Flexibility and personalization are essential aspects of online learning, and CSU has three learning options to suit every type of student. Their term option is best for students looking for a more structured pace and framework. On the other hand, CSU's LifePace® Learning option is their most flexible yet. Students can complete their chosen course in as fast as four weeks or as long as eighteen weeks and can choose from a variety of start dates and due dates. Another option is the Veterans Flexible Enrollment, where students in military service can begin a term in almost any month of the year. With its flexible options, industry-recognized quality, and affordability, Columbia Southern University gives students excellent value for their money.
Location: Orange Beach, Alabama
Admission Requirements:
Completed Application Form
Successful high school completion or an equivalent
High School GPA and other academic performance indicators
Accreditation: Distance Education Accreditation Commission
Athens State University
Athens State University started as an academy for women in 1822 and later became a coeducational institution in 1931. Its consistent growth in scope and quality led to its declaration as an autonomous public university in 1998. Now, Athens also offers more than 30 degrees and certificates under its three colleges – Arts & Science, Education, and Business. Accounting, Technical Education, Human Resource Management, Religion, and Acquisition and Contract Management are among the undergraduate degrees on offer.
Tuition for non-traditional online or blended undergraduate courses starts at $246 per credit hour for both in-state and out of state students, while the annual in-state tuition fee is estimated to be the most affordable in the state of Alabama at around $6,800, according to the Alabama Commission on Higher Education's Annual Tuition and Required Fees Analysis for 2018-2019. Athens' Office of Student Financial Aid also assists students in applying for grants, loans, and over 160 scholarships.
Despite its affordability, Athens University has not compromised its quality and innovative approach to education. The trademarked Blackboard Learn is a learning management system utilized by the university to provide easy access to their online course materials, not only for online and hybrid students but even to those taking traditional on-campus courses. Three modes of course delivery are available: Distance Learning Courses, DL Synchronous Courses, and Blended Courses. Distance Learning is entirely online, with mainly asynchronous activities (though students can choose synchronous activities if they wish to do so). DL Synchronous Courses are also fully online, but students will be required to attend some live synchronous sessions online. Meanwhile, Blended Courses require face-to-face interaction for around half of the course, while the other half or so of coursework can be completed online.
Athens is a participant in the National Council for State Authorization Reciprocity Agreements (NC-SARA), which oversees the quality of post-secondary distance education institutions.
Location: Athens, Alabama
Admission Requirements:
Minimum Cumulative 2.0 GPA
Official Transcripts
Accreditation: Southern Association of Colleges and Schools Commission on Colleges
Amridge University
A private, non-profit Christian university, Amridge University was established in 1967 mainly to serve as a seminary for aspiring Christian ministers before later branching out into other educational services. It awards Associate and Bachelor of Arts, Bachelor of Science, Masters of Arts and Science, Master of Divinity, Doctors of Ministry, Education, and Philosophy degrees.
Amridge University boasts over 35 affordable online programs, and those interested in earning a bachelor's degree online can choose from various degrees under Amridge's College of Business and Leadership, College of General Studies, or the Turner School of Theology.
Ambridge's tuition fees can vary depending on the type of student. First-time first-year students can benefit from an affordable $250 per credit hour rate until their graduation, as long as they are on full-time status, maintain good academic standing and continuous enrollment, and do not drop any course within a semester. Part-time first-year students get slightly higher rates at $330 per credit hour. Transferees and returning undergraduate students are charged $375 per credit hour for full-timers and $430 for part-time students. Amridge also offers special rates to First Responders at $250 per credit hour, but those who avail must submit a letter of employment every academic year as proof. Active members of the military and their spouses planning to enroll in an undergraduate course can enjoy a $250 per credit hour rate, while veterans and their spouses are charged slightly higher at $365. Amridge has been recognized by various institutions for its affordability.
Annual tuition and fees for Amridge undergraduates reach $6,900 on average. The university also offers an assortment of scholarships and financial incentives to deserving students. The Student Financial Aid Center assists those in need of loans or grants.
Location: Montgomery, Alabama
Admission Requirements:
Amridge Portal page Profile
Completed institutional forms
Official transcripts from previous institutions
Minimum GPA as defined by the degree program
Accreditation: Southern Association of Colleges and Schools Commission on Colleges
Jacksonville State University
Located in the Appalachian foothills of Alabama and founded in 1883, Jacksonville State University currently has more than 8,000 students enrolled. Many of its programs are also accredited by various accrediting bodies. Jacksonville offers more than 50 degree choices from bachelor's to doctorate degrees.
Meanwhile, Jacksonville State University's online division, called Online@JSU, proudly offers around-the-clock technical services to its online students and has a team dedicated to continuously improving the effectiveness and delivery of its online courses. More than 50 fully online programs are on offer and are taught by the same well-experienced, qualified faculty members as on campus. It is interesting to note that Jacksonville accepts suggestions for new online programs and are willing to add to its roster, should there be a high demand from potential students and the market.
Currently, students can choose from several areas of study like Applied Engineering, Business, Computer Science, Emergency Management, and Public Administration, among others. The university also uses the industry-recognized Canvas learning management system that is designed to keep online students engaged and is also used by more than 2,000 educational institutions all over the world.
Undergraduate tuition rates for online students are at $377 per credit hour for fall and spring enrollments and $324 per hour for summer registrations. On average, Jacksonville State University's annual tuition and fees for online programs are expected to be around $8,600. However, multiple forms of financial aid and scholarships can be applied for, and there are benefits for student veterans and other military-connected students. Another option available is employment as a university aid or through a federal work-study program.
Location: Jacksonville, Alabama
Admission Requirements:
Completed Application Form
ACT (Composite) and SAT (Combined Critical Reading and Math) Scores
GPA 2.00 on 4.00 scale
Accreditation: Southern Association of Colleges and Schools Commission on Colleges
The University of West Alabama
The University of West Alabama, also commonly referred to as UWA, stretches out over 600 acres with a nature trail and a fishing lake. It started in 1835 as the Livingston Female Academy founded by Presbyterians but is now a public state university with its board of trustees.
In addition to its on-campus offerings, over 50 affordable certificates and degree programs are also available at UWA Online. Undergraduate tuition cost is at $325 per credit hour, and annual tuition average is estimated to be around $8,400. Flexible installment-style payment plans are also allowed by the university for students who may have difficulty paying fees in one lump sum, and over 80 percent of enrolled students receive a form of financial aid. Additionally, UWA offers an excellent and extensive set of opportunities for scholarships and partnerships. For instance, UWA Online's Teacher Connect Scholarship program gives qualified teachers and teachers-to-be a discounted rate as low as $50 per online credit hour, while the Military Connect program can provide an affordable $100 per credit hour rate for military service members, veterans, and their family members. Employees from UWA's many partner companies and transferees from partner community colleges can also avail of lower rates and scholarships.
Students can select from a myriad of degrees and programs in different levels at UWA Online, in areas such as Psychology & Counseling, Public Safety, Business, Science & Environment, and School Administration, with many of these programs accredited in their respective fields. Six terms a year are offered, with the majority being eight weeks long except for summer terms, which only run for six weeks.
UWA awards associate, bachelor's, master's and education specialist degrees. Even with its quality and status as one of the oldest and most prestigious regional universities in Alabama, The University of West Alabama has taken many steps to ensure that they remain affordable, competitive, and accessible to aspiring students.
Location: Livingston, Alabama
Admission Requirements:
High School/College Transcripts
SAT or ACT Scores
Verified Immunization and Medical Histories
Accreditation: Southern Association of Colleges and Schools Commission on Colleges