New York is home to 301 degree-granting post-secondary institutions. This is according to data published by the National Center for Education Statistics (NCES) for the academic year 2017-2018. The postsecondary academic sector is composed of 79 public, 186 non-profits, and 36 for-profit educational institutions. A total of 173 four-year institutions and 13 two-year institutions comprises the non-profit segment. The non-profit postsecondary institutions make up the largest higher education sector in New York. This is due in part to the Equity and Excellence for all agenda by the New York City mayor, Bill de Blasio.
The Mayor of New York initiated its College Access for All or CA4A initiative to give opportunities to low-income families. It is a part of Mayor de Blasio's Equity and Excellence agenda. CA4A aims to ensure that all NYC students find success in their postsecondary path. The initiative focuses its efforts on helping high school students who are college- and career-ready. College Access for All believes that success in high school will translate to postsecondary success leading to a thriving career.
Thanks to this initiative, middle and high schools in New York City were reached. A schools report for 2017-2018 was released announcing that the enrollment rate of New York is at its highest ever. In 2017, 59% of students enrolled in a two or four-year college, vocational, or public service after graduation. This progress came in just the first year of the Mayor's program and a positive response to the decreasing enrollment rate in the state. In the fall of 2015, educational institutions in New York enrolled a total of 1,291,040 students. Of this number, 1,053,448 are studying at the undergraduate level and 237,592 at the graduate level. This was lower than the enrollment in the fall of 2012.
Based on data published by Data USA, large Universities awarded a total of 38,384 degrees in 2016. New York University leads by awarding 16,758 degrees. Columbia University came in second with 12,707 degrees, followed by the University at Buffalo which awarded 8,919 degrees. New York University has the highest number of the student population with a total of 50,027, both graduate and undergraduate students. Excelsior College followed with a total of 43,123. This is according to the top 10 institutions by total numbers of students published by the Distance Education State Almanac 2017. According to this list, the University at Buffalo and Columbia came in third and fourth respectively. University at Buffalo had a student population of 29,796. Columbia University followed with a total of 28,086 student population.
Online Higher Education in New York
The New York State Education implemented an initiative to support the growth and development of online learning and blended programs for high school students. District, charter school, and higher education were included in this initiative to expand learning opportunities for distance learning students. It also has a virtual advanced placement program that grants funds to low-income students enrolled in online and blended programs. This program aims to expand opportunities for low-income students and encourage them to participate to receive AP credit towards college.
Distance learning education in New York offers nearly every degree program tailored for online learning via Open SUNY. Open SUNY provides online courses and degree programs through the State of New York system. The University offers 400 online and blended degree programs and over 12,000 courses.
The Distance Education State Almanac 2017 noted that less than half of the national average participated in online-only programs. To be precise, 89,089 college students participated in online-only programs in the fall of 2015. This is representative of 6.9% of the state's collegiate population. During this period, 191,842 New York students took at least one online course or 14.9% of the State's total student population. This is nearly half the national average. Between the fall of 2012 and fall of 2015, more than three-quarters of the State's online students attended four-year schools, and nearly 60% were enrolled at institutions with more than 1000 students.
Excelsior College, a private nonprofit institution, leads in the online student enrollment in the fall of 2015. A total of 43,123 students were distance learners. It also ranked first for online student enrollment growth. In this list, public educational institutions followed as top schools for distance enrollment. This includes SUNY Empire State College with 6,961 online students, Hudson Valley Community College with 4,423 students, and the University at Buffalo with 4,212 students.
New York has one of the largest student bodies in the United States, only second to California. With a large student population, the higher education landscape is set for online learning. Nowadays, more and more students enroll in online classes. Most online schools in New York offer online classes as well as blended classes. A blended class is a hybrid between on-campus and online classes. To allow students to get credits, online schools added blended and online programs and classes.
Nearly all degrees offered through in-state universities are tailored for online learning and are provided through Open SUNY. Open SUNY started in 2014 as a system-wide effort to maximize online-enabled learning. It supports all the 64 institutions of the State University of New York.
The growth of online learning has been continuing to rise in recent years. And it will continue to grow and expand. Not only does it provide students a flexible way to manage their education, but the system also offers them more opportunities for learning.
METHODOLOGY
It can be quite a daunting task to sort through all the highly renowned colleges and universities in New York that offer online degree programs. To help prospective students choose the perfect distance learning program that fits their needs, the researchers and writers at OnlineSchoolsCenter.com have listed the 5 Top Online Schools in New York. This profiled list celebrates the renowned online higher learning institutions in the state with these academic features:
A robust program curriculum and rigorous coursework that is comparable with those of on-campus courses,
A top-rated virtual learning platform featuring ease of access and technical support,
Industry-expert faculty who excel in their field of study,
Accreditation from educational agencies and organizations that serve as academic standard watchdogs.
Visit our Methodology Page to learn about our rankings.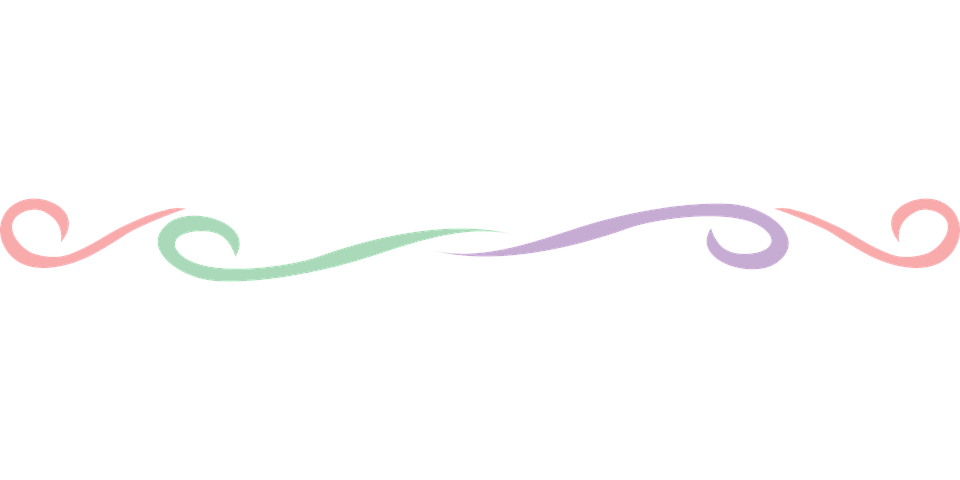 New York University
Online education is at the forefront of New York University's effort to expand its academic reach. NYU is bringing high academic standards beyond state and national borders through NYU Online. Today, the university is home to 59,000 students under the guidance of at least 8,000 faculty members. It brings more than 1,000 degrees and certificates to distance learners worldwide. New York University is invested in every student's success, which leads the university to strengthen its online presence. This online presence is rooted in NYU's tradition of diversity in its educational approach. It is committed to investing time, effort, and resource in developing some of the world's best online degrees and courses.
NYU Online is persistent in securing its online degrees and courses. The university remains steadfast in designing a flexible curriculum. It is famous for its online professional degrees under the School of Professional Studies. Choose to enroll in one of eight highly-regarded college divisions within the New York University system. The online undergraduate experience is not limited to acquiring knowledge, skills, and credentials. NYU's online courses are carefully curated to bring a formative experience that is said to be only available to on-campus students. Online students are given equal opportunities to travel to one of the 14 global university locations that it maintains.
Students in Shanghai and Abu Dhabi can communicate and study together in a virtual classroom while those pursuing a master's degree in American Journalism or Writing can opt to go on short intensive classes in Paris. Lastly, students in the College of Global Public Health can pursue a master's studies in Africa.
Every semester the university develops more online courses to add to its already extensive course offerings. Choose to pursue any degree in Graduate School of Arts and Science, Robert F. Wagner Graduate School of Public Service, Steinhardt School of Culture, Education, and Human Development, Stern School of Business, or Tandon School of Engineering.
Location: New York, New York
Admission Requirements:
Complete application form
SAT or ACT score
Official score report of NYU's standardized test
English language test
Official transcript of record
Payment of non-refundable application fee of $80
Accreditation: Middle States Commission on Higher Education (MSCHE)
New York Institute of Technology
New York Institute of Technology (NYIT) offers convenience on top of its already exceptional online degree options. Adult and professional students often prefer the online option because they can efficiently work around their busy schedule. NYIT is a dynamic institution that is committed to developing students' potential in becoming the next generation of leaders. Despite being a not-for-profit, postsecondary academic institution, it maintains its world-class curriculum. It also devotes a significant part of its multimillion-dollar donation to developing innovations, and entrepreneurial efforts and advancements.
The New York Institute of Technology is the training ground of 9,000 students across almost 50 states and 100 countries. With campuses around the world, NYIT can reach thousands of students through its online school. It proudly stands in Long Island, New York, Jonesboro, Vancouver, Abu Dhabi, and China. These campuses collectively awarded $49 million in institutional aid to undergraduate and graduate students in the previous academic year.
You can explore more than 90 career-focused degrees across various academic disciplines. Choose a major to be a part of the world-renowned schools and colleges, such as Architecture & Design, Arts & Sciences, Engineering & Computing Sciences, Health Professions, Management, and Medicine. Students are also given the freedom to create their own major. There are five online master's degree programs, seven certificate degrees, and an undergraduate degree in Interdisciplinary Studies. NYIT adopts asynchronous coursework, adding more flexibility to professional distance learners.
Location: Old Westbury, New York
Admission Requirements:
Complete the Common Application Form
Copy of Transcript of Records
SAT or ACT score
Two letters of recommendation
Submission of a 300- to 350-word essay
Accreditation: Middle States Commission on Higher Education (MSCHE)
University at Albany, State University of New York
University at Albany, State University of New York is a pillar in the postsecondary academic sector. It commits to building a strong foundation in education by setting the bar for innovative curriculum, student-centered faculty, and complete facilities. University at Albany (UAlbany) is a proud holder of the AACSB dual accreditation in business administration and accounting. There are only six colleges and universities that hold such accreditation in the state of New York. This only proves that UAlbany is an exemplar of academic excellence. It boasts its state-of-the-art Business Building where students are prepared to face the shifting global economy.
UAlbany offers more than 1,000 study abroad programs that are open to distance learners worldwide. On top of the extensive course list, the university also gives students abroad the opportunity to join in various internship programs. In fact, a total of 7,200 undergraduate and graduate students are part of their community service activities. The online programs at UAlbany are highly flexible and convenient, making studying online easier. For 20 years, Online Learning at the University of Albany has been consistent in providing access to top-tier academic programs. Every curriculum that is available online is aimed at ensuring that university students meet both their career and personal goals.
Currently, the university offers one entirely online undergraduate degree under the College of Emergency Preparedness, Homeland Security, and Cybersecurity. The Bachelor of Science in Informatics is an interdisciplinary program that focuses on the application of technology in various disciplines. Students can further choose to specialize in Information Technology or Interactive User Experience (IUX). The online graduate program offers an extensive choice of fully online degree and certificate programs. Courses include those under the College of Arts and Sciences Online Programs, College of Emergency Preparedness, Homeland Security and Cybersecurity Online Programs, School of Education Online Programs, and School of Public Health Online Programs.
Online students are always welcome to take non-degree online courses, as well as one of the 150 fully online courses.
Location: Albany, New York
Admission Requirements:
Apply with common application or with the SUNY Application
Official high school transcript
Academic record (average GPA for 2018 Fall Semester is 3.6/4.0)
Official SAT or ACT score (average of 1150 and 1310 SAT or 23 to 27 ACT score)
Extracurricular activities
Personal essay
Teacher/counselor recommendation
Payment of a non-refundable $50 application fee
Accreditation: Middle States Commission on Higher Education (MSCHE)
Columbia University
Columbia University has stood still amidst the drastic changes in the American Higher Education System. For more than 250 years, it remains to be one of the country's leaders in education, as well as of the world. The walls that house the university have been there long before the American Higher Education System, making Columbia a great force that has shaped education in New York. The university is a source of innovation, creating and designing new courses to adapt to the changing demands of the academics. It is a staunch believer in engaging the best minds across many disciplines in the pursuit of knowledge and human understanding. The impressive MOOC's which was launched in 2013, is a testament to this commitment.
Columbia Online is a thriving source for students across the world to gain access to a myriad of online courses, programs, initiatives, as well as valuable tools for academic advancement. It is where students, faculty, and alumni meet to share their online educational journey. It commits to expanding its online learning offerings by accommodating students from various backgrounds. Today, Columbia Online is providing certification, undergraduate degree, and non-degree programs through its seven online colleges.
Currently, distance learners can enroll in a variety of courses and degree programs that will surely add value to their professional development. You can choose to apply in the School of Engineering & Applied Science and major in Applied Mathematics, Biomedical Engineering, or Computer Science. If you are pursuing your passion and building a career in social services, Columbia's School of Social Work is an ideal training ground. Explore the online university's hybrid master's degree programs through the Graduate School of Arts and Sciences. The Columbia University Medical Center (CUMC) is a leader in global health services. It offers online nursing and health technology courses. Professional students can always look into academic opportunities in the School of Professional Studies, Columbia Business School, and the Earth Institute. Columbia University's reputation, as well as the secure investment in student development, make it an obvious choice for higher education.
Location: New York, New York
Admission Requirements:
Complete Coalition Application or Common Application Form
Autobiographical information
Lists and descriptions of a student's achievements, activities, employment and summer activities
Personal essay
Secondary School Report
SAT or ACT score
Teacher recommendation
Payment of an application fee or application for the fee waiver
Accreditation: Middle States Commission on Higher Education (MSCHE)
St. John's University
St. John's University is one of New York's leading academic institutions that bring strong academic and value-oriented education to both the young and professional New Yorkers. It is a small liberal arts college that emphasizes preparing students for a profitable career and personal improvement. Founded by the Vincentian Fathers, it carries on with the mission of transformative learning experience that is characterized by integrity, social responsibility, primarily intellectual and spiritual values. Students are welcomed to a curriculum that fosters knowledge and mental skills, which in turn fosters a liberal education.
Online Learning at St. John's University brings students closer to success inside the comfort of your own space. The online college offers diverse, entirely online academic degrees. You can choose to pursue an undergraduate, graduate, dual degrees, or certificate degrees from St. John's Online Learning. If you are earning your online master's degree to build your resume, learning at St. John is a valuable resource for you. All of the courses and degree programs are flexible, accessible, and will allow you to achieve your academic goals.
Among the online program's options are Accounting, Business Administration and Criminal Justice, while online master's students can earn degrees in Childhood and Childhood Special Education, Audiology, School Building Leadership, Taxation, and Theology. These are all exciting areas to explore academically. Undergraduate students in online learning can opt for an advanced certificate by choosing to enroll in Gifted Education, Bilingual Education Extension, Management for Information Professionals, and Theological Studies. Online Learning at St. John's University has come to be known in the states as one of the best regional colleges in the Northeast. This goes to show that it carries a mark of academic excellence throughout New York and the country.
Location: New York, New York
Admission Requirements:
Submission of an online application whether St. John's application or Common Application
Official high school transcript(s) for all high schools attended
Official standardized test scores, SAT or ACT scores
Personal Essay
Letters of recommendation
Accreditation: Middle States Commission on Higher Education (MSCHE)
Online colleges have become more popular, and one of the reasons why it has become a staple in the academic system is the opportunity it gives students. Students have more control over what they learn and their time. New York leads in both education and innovation. It attracts the brightest minds from around the world, which makes it an ideal place to earn an online degree.
With a backdrop of the city and an excellent learning environment, students are inspired in a lot of ways. This kind of environment helps them reach their potential.
METHODOLOGY
To assist any prospective student in finding the best and most affordable institutions offering distance learning programs, we have put together the 5 Best Value Online Schools in New York. This list features the state's top-rated schools because of the best quality of online education they offer for much less than most other schools with ridiculously high tuition and fees.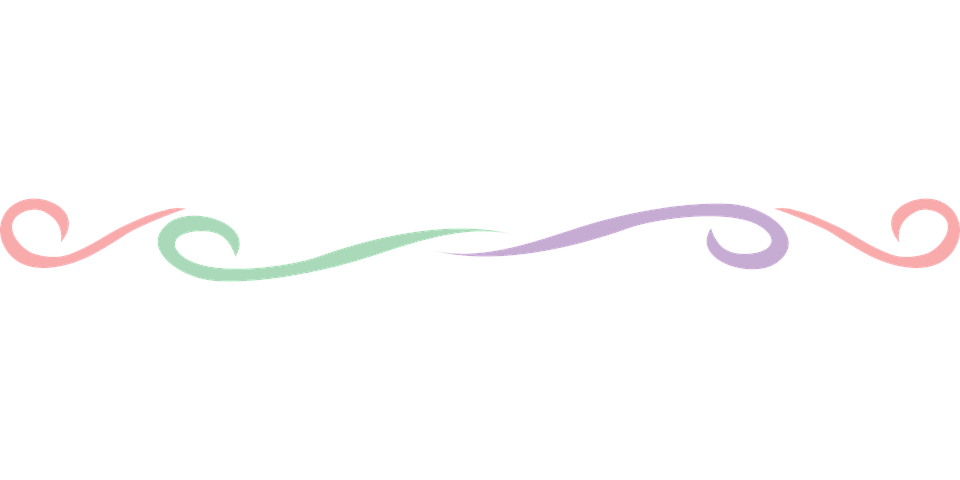 Mercy College
Mercy College is motivated in providing students endless opportunities to transform their lives through a quality holistic education. It is a liberal arts college that offers professional programs that focus on personalized and collaborative higher education in high-quality learning environments. This is a proven methodology that prepares students for the real-world and to embark in rewarding career paths. Mercy College recognizes that both young and adult learners commit to education throughout their lifetime. So, the college aims to contribute to this goal by expanding its reach by offering courses and degrees online.
Today, there are more than 90 bachelor's and master's degree programs, which includes a doctorate and a certificate degree in Physical Therapy. Mercy College offers 40 fully online degree programs that reach 38 states across 35 countries. Online students can explore course offerings in the School of Business; School of Education; School of Health and Natural Sciences; School of Liberal Arts; School of Social and Behavioral Sciences. Students in online college programs learn from the 213 full-time professors who hold the highest degree in their respective field of study. Learn from Fulbright Scholars, published authors, and experts who exude excellence and passion for teaching.
Mercy College is one of the best colleges in the private academic sector in New York. This is so because of the impressively low tuition fees. Mercy's undergraduate tuition and fees for full-time students is $9,467 per term, which is approximately $796 per credit. The fully online RN to BSN program offers a very competitive rate at $437 per credit. With financial aid options, students can finish their degree with less to zero student debt. It is worth noting that Mercy College has been recognized as a Bright Spot in Hispanic Education by the White House. Plus, as a Yellow Ribbon School by the Department of Veterans Affairs, a prestigious recognition for veterans and their families.
Location: Dobbs Ferry, New York
Admission Requirements:
Official high school transcript(s)
Academic record
SAT or ACT scores are optional, except for the Traditional Nursing program
Leadership potential, extracurricular, and service-related activities
Voluntary interview
Additional documents upon request
Accreditation: Middle States Commission on Higher Education (MSCHE)
Stony Brook University
One of the most dynamic public universities in the country, Stony Brook University is a center of academic excellence and value. Founded in 1957, it strived to earn the accolade of being an active member of the Association of American Universities in 2001. It has gained its international recognition through its achievements in the field of research and innovation. Stony Brook offers a world-class education to its students here and abroad. With an impressive 18:1 student to faculty ratio, the university's learning environment is an ideal place to grow academically. During the 2018 Fall Semester, the total student population reached 26,256, and 78% of first-year students received financial aid.
The university offers more than 200 academic degree programs across various disciplines. Its innovative online degree programs and courses take the educational experience to the next level. Stony Brook allows its students to reach their academic goals while enjoying complete flexibility and maintaining low tuition. Stony Brook's tuition and fees are almost 15% lower compared to the national average for public universities. And it is 50% lower than most for-profit higher academic institutions in America. The most popular online undergraduate majors include Coaching, Educational Leadership, Human Resource Management, Liberal Studies, Nursing, Nutrition, and Physician Assistant. The average out-of-state tuition is $25,552 per year.
Stony Brook University houses some of the country's most reputable research institutes, which includes the Turkana Basin Institute, Simons Center for Geometry and Physics, Center for Visual Computing, and the Krasner Psychological Center.
Location: Stony Brook, New York
Admission Requirements:
Complete application
High school diploma or equivalent
High school academic record including four units in English, four units in Social Sciences, three units of Mathematics, three units of Sciences, two or three units in a foreign language
SAT or ACT scores are optional
Accreditation: Middle States Commission on Higher Education (MSCHE)
Canton State University of New York (SUNY Canton)
SUNY Canton ensures students that education is hands-on and engaging. Adopting this methodology allowed the university to prepare its students to rewarding careers and professional lives. Chartered in 1906, it is the first postsecondary, two-year college in the city of New York. In 1987, it was authorized by the State University of New York's Board of Trustees to hold the designation as State University of New York College of Technology at Canton or SUNY Canton.
Presently, there are many career-driven undergraduate degree programs and five one-year professional certificate programs. The different areas of study fall into SUNY Canton's three different academic divisions – The Canino School of Engineering Technology, The School of Business and Liberal Arts, and The School of Health, Science and Criminal Justice. The university gives credit to students who continue their academic journey, therefore adopting a ladder curriculum. This means that those who begin in a certificate or associate degree can transfer their course credits towards an associate or bachelor's degree, accordingly. All academic programs follow the same academic design, including online degrees.
SUNY Canton Online features more than 450 online courses with 19 academic degree programs. It is a global campus that accommodates distance learner from all over the world. You can select from the extensive online degrees as well as the off-term class offerings. Students are welcome to choose their major based on their interest, including Animals, Architecture, Arts & Entertainment, Business, Computers, Criminal Justice, Health Care, Sports, Teaching, and Web Development. All programs are accredited through the Middle States Association of Colleges and Schools and carry the distinction Open SUNY+. For out-of-state online students, SUNY Canton tuition is at $353.00 per credit for both 2-year and 4-year course.
Location: Canton, New York
Admission Requirements:
Complete application form
GPA of 2.0 or higher
English Proficiency requirement
High school diploma or equivalent
SAT or ACT scores
Accreditation: Middle States Association of Colleges and Schools (MSACS)
CUNY Graduate Center and University Center
CUNY Graduate Center is a leader in providing public graduate education in the state of New York and across the nation. It is devoted to the enhancement of public good through conducting pioneering research and investing in rigorous study and reasoned debate. The Graduate Center is the graduate studies arm of the City University of New York (CUNY) system. Through offering a broad range of doctoral programs, it fosters the university's conviction in contributing to solving complex human problems. The Graduate Center stays true to CUNY's mission of educating the next generation of teachers, experts, researchers, and leaders of various sectors in the community. It aims to leverage doctoral education in New York, and beyond.
The Graduate Center, CUNY offers more than 40 doctoral and master's programs. All courses are taught by professors and experts of the highest caliber. Research is the central mode of education at the center. Through the influence of nearly 40 academic centers, institutes, and initiatives that make up the entire CUNY system, graduate students can explore engaging internship opportunities. Explore graduate studies in Anthropology, Business, Chemistry, Earth and Environment Science, History, and Mathematics, among others. And since these doctoral programs receive competitive funding every year, students have the privilege to pursue research and a wide range of professional training. This puts tuition at $965 per credit.
Additionally, the Graduate Center is home to five of the University Center Schools – the CUNY School of Professional Studies, the CUNY Graduate School of Public Health & Health Policy, the CUNY School of Labor and Urban Studies, the Craig Newmark Graduate School of Journalism at CUNY, and Macaulay Honors College. It is also the administrative home of CUNY Baccalaureate for Unique and Interdisciplinary Studies.
Location: New York, New York
Admission Requirements:
Complete online application form
Transcript of records from all schools previously attended
Letters of recommendation
Graduate Record Examination (GRE) score
Foreign Language (TOEFL) or the International English Language Testing System (IELTS) score
Payment of a nonrefundable $75 application fee
Accreditation: Middle States Commission on Higher Education (MSCHE)
Metropolitan College of New York
The Metropolitan College of New York (MCNY) encourages students to transform their purpose to academic and professional success. Founded in 1964, MCNY is a non-profit institution with a vibrant history. It takes pride in the unique learning experience it provides for its students. The college is chartered by the Board of Regents of the University of the State of New York, a testament to its quality and reputation.
MCNY designed its undergraduate and graduate degree programs with working professionals in mind. The online offerings are known to follow an accelerated timetable, allowing students to earn their diplomas faster. With convenient schedules, you can take your classes during the day, night, during the weekend, and online. The college also offers various financial aid and scholarship opportunities to deserving students through need-based and merit-based awards. It is an assurance that MCNY is a practical and affordable choice where you can pursue higher education.
Most of the course and degree programs in MCNY can be taken online or through a hybrid format. But in Fall 2018, it launched its first-ever fully online degree. The Emergency and Disaster Management (MPA – EDM) is a graduate degree that is offered through the Metropolitan College of New York's School for Public Affairs and Administration. The program adopts dynamic coursework that owes its inception to the market-driven education. It aims to address the gap in emergency and disaster management professionals in the state, and ultimately, in the country. Students can complete the online degree by complying with the 45-credit requirement in 12 months of full-time study. The coursework is divided into three, 14-week semesters with a tuition of $788 per credit.
Location: New York, New York
Admission Requirements:
Complete application form
Official high school transcript
High school grade point average (GPA)
GED Scores.
SAT scores if you are a recent high school graduate
Accreditation: Middle States Commission on Higher Education (MSCHE)