Organizational and group leadership in nonprofits, in particular, is an incredibly important facet of the industry. With the right leadership and management styles, nonprofits will be able to institute positive change in their area of concentration, whatever that may be. This online school offering doctoral-level degrees in nonprofit management will give students all of the understanding and skill necessary to enter into positions that require a large amount of dedication and responsibility, and that affect the most change possible.
quick links
Doctoral degree programs can be found in many interesting and relevant topics, such as:
3 Best Online Schools for Doctor of Finance Programs
9 Best Online Schools for Ph.D. in Organizational Leadership Degree Programs
Best Online Doctorates in International Relations
Best Online School for Doctor of Non-profit Management Degree Program
METHODOLOGY: If you are interested in furthering your career in the field of Nonprofit Management, take a look at this! At OnlineSchoolsCenter.com, we have located the Best Online School for Doctor of Nonprofit Management Degree programs. This school was chosen based on the following attributes:
Offering 100% Online Doctoral degree in Nonprofit Management,

Will assist you in taking your career in Nonprofit Management to the next level,

Offers a flexible learning format, convenient for working adults,

Gain valuable knowledge, resources, and tools to enhance your career in Nonprofit Leadership and Management,

Includes instruction in Strategic Communication Campaigns, Management Practices, Grant Acquisition and Workforce Planning and Employment,

Provides exceptional networking opportunities,

Has affordable tuition rates,

Can be completed within three years,

Provides students with an online library portal.
To learn more, see our Methodology page.
***
LIBERTY UNIVERSITY
ONLINE DBA IN NONPROFIT LEADERSHIP AND MANAGEMENT DEGREE PROGRAM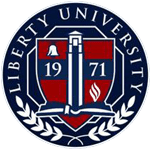 Program Standouts:
This online school represents one of the finest distance education institutions in the country. Liberty has been included on an innumerable amount of lists documenting the best online programs, and the Doctor in Nonprofit Leadership and Management is no exception. Offered through the Doctor of Business Administration as a concentration, this curriculum deepens current knowledge and supplies students with additional tools and resources.
Campus Location: Lynchburg, VA
Accreditation: Southern Association of Colleges and Schools
Retention Rate: 84%
Acceptance Rate: 29.8%
Admission Requirements:
Applicants must submit a completed online application, the nonrefundable application fee, official transcripts from an accredited graduate institution representing experience in business administration, a statement of purpose, and financial aid documentation. TOEFL scores are required for students who use English as a second language.
Sampling of Coursework:
Strategic Allocation of Financial Resources
Organizational and Executive Coaching
Workforce Planning and Employment
Degree Outcomes:
Some positions of employment occupied by DBA in Nonprofit Leadership and Management graduates include, but are not limited to: lead management, nonprofit organization director, and regulatory affairs manager. Students develop strong skills in communication, grant acquisition, workforce planning, and management practices.
______________________________